Description
Every Month Mix & Mingle is a Networking event for Women Entrepreneurs to get to know one and other.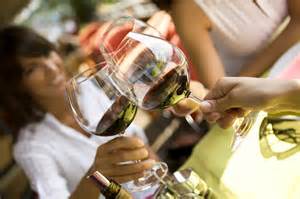 WoW Ottawa invites you to come and meet other like-minded female entrepreneurs, awesome ladies and the women behind WoW Ottawa. The Heart & Crown is well known for the food and great ambiance. Lots of parking and just a wonderful place to Mix & Mingle!!
Past attendees will get one minute to introduce themselve.
We will share our feedback from the Wabano WoW Pop-up shop and give the oppurtunity to the WoW vendors that participated to share their experience with us.
Then we will announce the WoW-Ambassador of the Month of November. Give you the event flyer for December .... then it's Network and meet Amazing WoW - Women .. Bring your business cards, they will be a table to share with others.
++ Draws from sponsors, donated gifts, samples, and certificates await! (If you would like to donate services or products please contact the organizers) at info@wow-world-of-women.com
Introduce yourself to the WoW Ottawa BOD's and network with other women in attendance
We hope you will join us and will be participating in our networking and multiple upcoming events!
Order tickets via eventbrite to confirm your spot!
Attire: casually classy
WoW community builders are :
Carol-Chantal Séguin -Founder and President of WoW-World-of-Women.com
Julie Poirier -Chief Administrative Officer of WOW-World of Women.com
Amanda Bernado -Director of Digital Strategy
Christina Hearns - Ottawa Special Events Coordinator
Jennifer Bennett- Ottawa Assistant Events Coordinator
Ima Ortega - Photographer
Jana Rothwell - Graphic Designer & Illustrator - Event Flyers
Teri Barnes- Welcome committee -Reception.