Description
The native flora and fauna along the Thames River have sustained local inhabitants since time immemorial.
You will be surprised at the variety of different edible plants growing all around us. Join us as we learn about the basics of identifying edible plants along the Thames River. This plant tour will be led by Andrew Judge, professor and coordinator of Indigenous Studies at Conestoga College, and Katherine Puzara from Growing Chefs! Andrew will focus on plant identification, how we can respect the natural ecosystem of the Thames River, and the cultural and historic contexts of these plant species. Katherine will focus on the many different culinary ways that these plants can be used, share some great recipe ideas you can try, and even bring a homemade snack for us to sample. This event is geared towards beginners...so if you're already an expert, please share with friends and family, and get them hooked as well!
To participate in this event, please know that you will need a basic level of fitness and health, as we will be walking with frequent stops. Participants must be 10 years of age or older, and participants under 16 need to be accompanied by an adult.
Due to limited space on this trip, all wishing to participate must register in advance. We have kept registration fees minimal and are well below the cost of running this tour. Any additional donations are very much appreciated!

Things to bring:
Comfortable walking shoes
Water bottle
Sunscreen
Bug spray
Hat and/or sunglasses
If Saturday, July 20 has inclement weather, the rain date for this event will be on Sunday, July 21 from 9am to 11:30am.
If you have any questions about this event please contact Helen at helen@freshwateralliance.ca. A big thank-you to our event co-hosts Katherine from Growing Chefs! and Andrew Judge.
This event is a part of Canadian Freshwater Alliance's Explore the Thames series.
Explore the Thames is made possible thanks to the support of: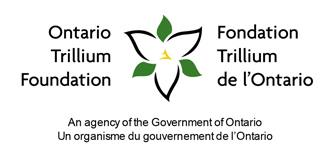 The Canadian Freshwater Alliance is a project on Tides Canada's shared platform. Charitable registration number 130560188 RR0001