Description
The third annual NSERC Energy Storage Technology Network (NESTNet) Technical Conference and AGM will be held on Tuesday, June 19 and Wednesday, June 20 at the historic Mattamy Athletic Centre (formerly known as Maple Leaf Gardens). All NESTNet project leaders, one student from each of the projects, and research steering committee members are expected to attend both days. All NESTNet industry and government partners are strongly encouraged to participate.

Program and speaker lineup coming soon.

There will be a welcome dinner on Tuesday, June 19 at 6:30pm. You will have the option of confirming your attendance when registering for the conference.

Presented in partnership with: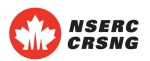 Please inform the Network Manager at your earliest of any accessibility requirements.