Multiple Dates
Nordic Walking and Strength Fusion Class - Canmore Park(Confederation Park)
Have some fun with fellow walking enthusiasts - learn how to walk with poles! Increase strength and endurance in Mother Nature's playground!
About this event
Nordic Walking is a year-round activity that is not only a ton of fun to experience, but it also takes us out into nature, giving us the opportunity to enjoy all the amazing pathway systems that Calgary has to offer.
Nordic Walking burns up to 46% more calories than standard walking, activates the core and sculpts arms and shoulders. In fact, Nordic walking uses 90 percent of your muscles—especially those underused upper body muscles and contributes to great posture and improved balance. The smooth rhythmic action of walking presents a distraction from everyday concerns and lifts your mood. It is also a terrific way to stay active with all members of the family, young and old alike. It is an all-in-one energizing, mood boosting, cardio and muscle building fitness activity for all ages and abilities.
Register for one session, or all four. In our first class we will discuss the benefits of walking with Nordic Walking fitness poles, the differences between fitness poles and hiking poles, and how to set their height to obtain optimal results when walking with them. We will then take them to the street and learn the "plant, push, and propel" technique that makes this activity such a great full body, cardio workout.
The following three classes in the month, we will review the technique, build on the skills learnt in the the first session, and include upper body, lower body, and core strength training moves fused with agility, mobility, and flexibility activities.
Move your fitness class outdoors and work out in Mother Nature's playground! Everything is right there for your use and enjoyment. We incorporate trees, park benches, playground equipment, hill's, and steps with our own body weight to increase the benefits of Nordic walking even further.
All ages (+18) and fitness levels welcome! Nordic walking poles are provided for use in class and are sanitized prior to use. Grab your workout buddies or come make new ones!
Give Nordic Walking a try and experience the benefits for yourself!
Your Fearless Leader, Lorene
scarybunnybefit.com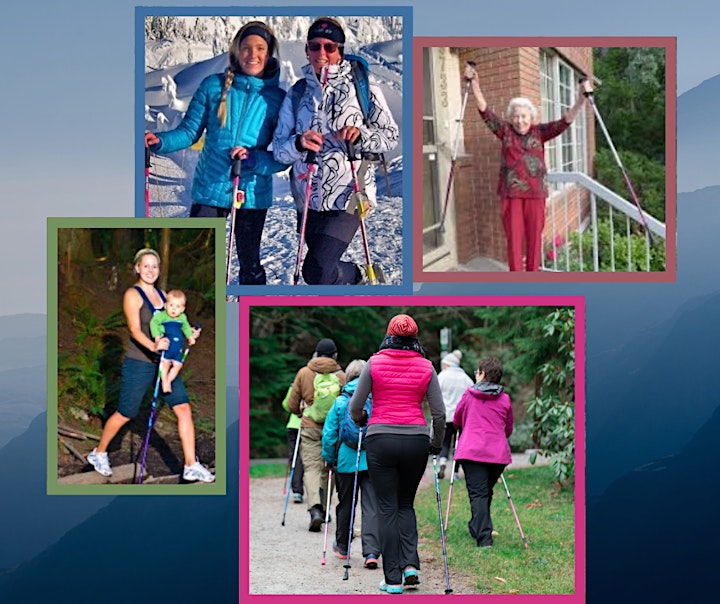 Organizer of Nordic Walking and Strength Fusion Class - Canmore Park(Confederation Park)
Scary Bunny Be Fit first launched in 2015 with the belief that fitness should be fun, accessible to all ages and fitness levels, and create a sense of community amongst its members. As we evolved to become Scary Bunny Fitness and Wellness Coaching in 2020, that hasn't changed. In fact, with current restrictions on who we can see, where, and when, community is even more important than ever. What has changed is the idea that physical fitness exists in isolation, when in fact, it is part of a much bigger picture…wellness.

With our signature group fitness options, including Barre, Cardio-Barre, Kettlebell Training, and Nordic Walking, one on one nutrition and fitness coaching, lifestyle coaching, and coaching for those who are caring for their aging loved ones, we can help you get your wellness goals back on track.

Life is an adventure, not a spectator sport. We all need to age with strength, endurance, and resiliency to get the most enjoyment from it. If you want to continue to enjoy life on your own terms—walk the dog, garden, play with your children and grandchildren, or head out into the great outdoors for a hike or to ski, then Scary Bunny Fitness and Wellness Coaching can help you to achieve all that and more.

Your bucket list awaits…join our fearless community and enjoy your best life!