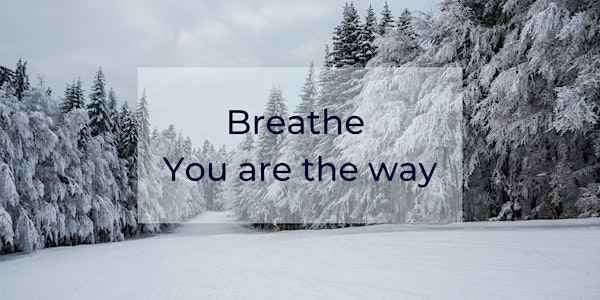 ONLINE Breathwork Class ~ Aligning to Higher Vibrations
✨ Experience heightened states of consciousness with the support to heal, inspire, and transform ✨
About this event
Aligning to Higher Vibrations!!
Conscious Connected Breathing ~ an Active Meditation. You will be guided into the somatic experience of the body, connecting both hemispheres of the brain, and finding present moment awareness. The parasympathetic state occurs here, and life force energy is activated. The body's wisdom speaks. Breathwork is a powerful vibrational medicine, where you can access true connection to self. This work changes lives!
~~~~~~~~~~~~~~~~~~~~~~~~~~~
GENERAL OUTLINE:
- Introduction and intentions
- Instruction
- Practice technique and regulation tools
- Breath Journey
- Closing Reflections and Questions
~~~~~~~~~~~~~~~~~~~~~~~~~~~
You will be in a laying down position on your back with pillows and blankets to be comfortable.
~~~~~~~~~~~~~~~~~~~~~~~~~~~
BENEFITS of BREATH WORK:
- Increase oxygen, lung capacity, blood flow, and diaphragm capacity
- Organ massage and detoxification
- Release tension, stress, trauma, pain, and old patterns
- Deep Healing (access parasympathetic state)
- Open energetic channels and chakra centres
- Clarity, Insights, Creativity, and New Perspectives
- Elevate mood
- Increase Body Awareness ~ enjoy your body more
- Increase Emotional Intelligence
- Improve Relationships - with self and others
- Change Your Life!
~~~~~~~~~~~~~~~~~~~~~~~~~~~
WHAT TO BRING:
- Wear comfortable clothing
- Water bottle
- Yoga mat or softer mat if you have back pain etc.
- Blanket - you can get cold during the journey
- Small pillow/towel to support the neck (optional)
- Journal (optional)
- Eye mask/cover (optional)
- Earbuds/headphones (optional)
- Test internet connection and speaker
- zoom link - given once you register
~~~~~~~~~~~~~~~~~~~~~~~~~~~
CONSCIOUS CONNECTED BREATHING:
This is a grounded and activated technique. On the spectrum of breathing practices, it is more intense than passive meditation, and less intense than Wim Hof method and Halotrophic practices. We do not forcefully evoke catharsis, but release of emotion is invited. We teach self regulation and nervous system regulation: how to expand the capacity to hold your own energy, emotion, sensation, and increase your stress threshold (that means less stress! :)
~~~~~~~~~~~~~~~~~~~~~~~~~~~
YOUR FACILITATOR:
Dr. Janice Sutherland is a Naturopathic Doctor, also trained in Bowen Therapy and Breathwork Facilitation. She has been leading group breath circles in the Vancouver area since 2017. This somatic therapy has been life changing for her and her patients. She is a synergist, using techniques learned through Conscious Connected Breathwork, Integrative Body Psychotherapy, Bowen Therapy, Tantric Yoga, Naturopathic Medicine, and Shamanic Practices. She does individual sessions at her home office in Armstrong, BC, or at your location. Naturopathic Visits are covered by extended health plans. Email for an appointment.
~~~~~~~~~~~~~~~~~~~~~~~~~~~
About Pure Roots Integrative Health
info@pureroots.ca
~~~~~~~~~~~~~~~~~~~~~~~~~~~
EVEN MORE INFO (for those who like more!)
In my breathwork classes, you can expect to:
~ be guided through the landscape of your inner world, your body, mind, and spirit at a pace that you choose through the rhythm of your breath
~ Feel lots of sensations, and usually some emotions in the whole range of the human experience - you may be surprised or blown away with what arises in you.
~ Feel alive, inspired, good, joyful, empowered, excited, happy, peaceful, blissful, elated, exhilarated, nervous, scared, uncomfortable, tense
~ Learn tools to get to the other side of the fear - where all that you desire exists
~ Increase body awareness and ability to listen to the body's wisdom
~ Learn tools to regulate your nervous system, focus and have fun with your mind, and create the right internal environment for healing and manifesting
~ Find alignment in all aspects of your being with the greater sense of oneness
~ Expand into the vastness of your consciousness, see yourself fully, experience yourself in ways you may not be able to describe
~ Connect to your intuition
~ Have an amazing, in the flow, kind of day after the session
~ Transform old patterns into ones that you choose mindfully and intentionally
~ Have more joy within yourself and the unfolding of your life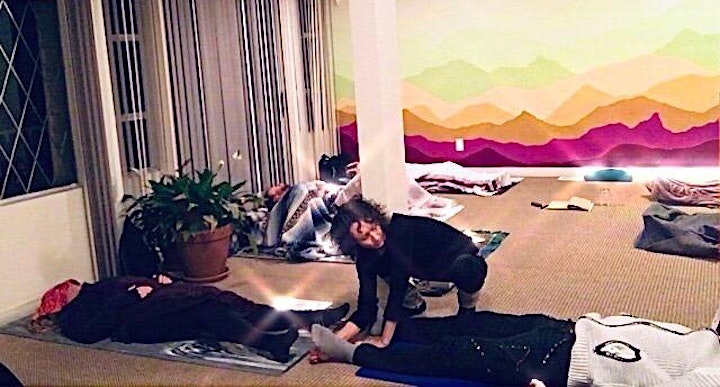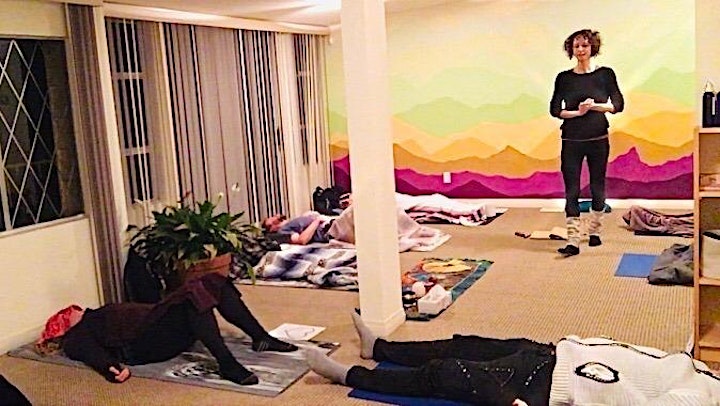 Date and time
Location
Refund policy