In honour of nation-wide Orange Shirt Day, Aspen & BGCC are bringing our communities together for three interactive cultural events:
About this Event
Residential School Impact and Inter-generational Trauma in Indigenous Communities and Culture
Date: Monday, September 28 , 2020
Time: 4:30 PM - 6:30 PM
Session available online
In the first of three sessions leading up to Orange Shirt day, we open the door to a more comprehensive conversation about Residential Schools and their impacts on Indigenous communities in Canada. The community will be invited to participate in a traditional circle process with three Indigenous Elders, either life or via social media. Participating Elders will be sharing their experiences and understanding of Residential Schools and their impact.
Elder Kerrie Moore (Cree-Metis) will speak to inter-generational trauma and its affects on Indigenous culture. The exploration of this will highlight the ongoing affects that intergenerational trauma continues to have on present day Indigenous communities, including the loss of culture and language.
Dr. Reg and Rose Crowshoe will speak to inter-generational trauma and impact on our communities. Dr. Reg and Rose Crowshoe are honoured Blackfoot Elders and Traditional Knowledge Keepers. Together they have been advisors for many committees with national, provincial and local scopes focusing on work with Elders, youth, culture and the environment. They are both instrumental in the development of the Elders' Knowledge Circle and work closely with the United Way of Calgary and Area. Dr. Crowshoe, a former Chief of the Piikani Nation, is also a regular lecturer at academic institutions like the University of Calgary and was influential in the development of the education program at the Head-Smashed-In Buffalo Jump. He also co-authored the book Akak'stiman which explores Indigenous concepts of justice and sentencing circles.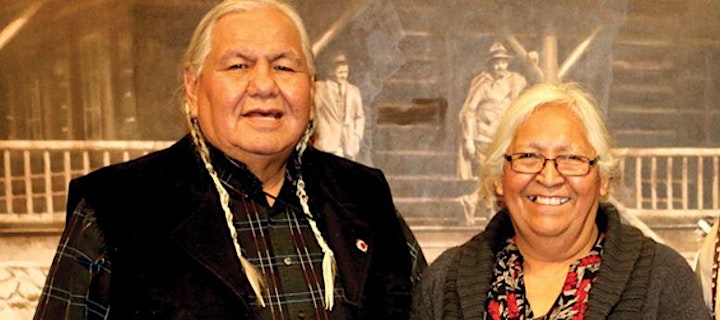 Resiliency in Indigenous Cultures
Date: Tuesday September 29, 2020
Time: 4:30 – 6:30 pm
Session available online
In this session we will speak to the resiliency of Indigenous people and what that looks like today through cultural reclamation. Elders will guide participants on how to support and foster resiliency in their own community. In exploring the various elements that have contributed to current issues within Indigenous communities we initiate a deeper understanding of why cultural reclamation is crucial. Through this, we create space for community members to begin exploring their own individual roles in community resiliency and become active supporters of growth in Indigenous communities.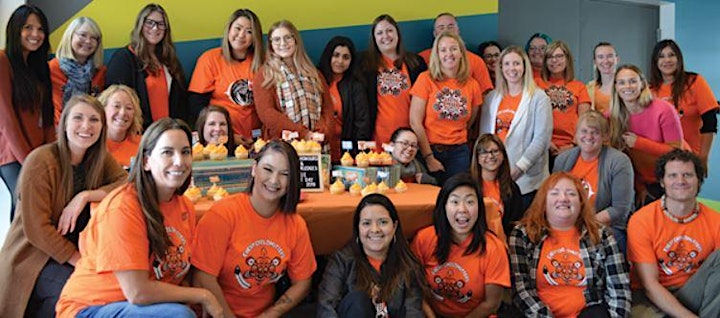 Moving Forward Together: Allyships and Relationships and Round Dance
Date: Wednesday September 30, 2020
Time: 4:30 – 7:30 pm
Session available online
Join us in our final session to honour Orange Shirt Day and the rich cultural history of our Indigenous communities. Here, we will bring the community together to explore relationships and allyship with Indigenous communities. Participants are invited to explore how we can implement what we've learned into our everyday life. Elders will support this exploration by providing context on how to connect with Elders in Indigenous communities authentically while also helping participants solidify our commitment to true allyship and reconciliation. The activities over the three days will conclude with a traditional Round Dance and Feast in celebration of the learnings and new relationships formed. Round Dances have always brought Indigenous people together and are a meaningful representation of the newly formed community connections. Round Dances traditionally have participants holding hands while dancing. Due to the current pandemic, each pre-selected, in-person participant will be given a 6-foot section of orange ribbon that can be held on each end to support protocols but also honor the traditional practices of a Round Dance. Local Indigenous drummers will guide the dance while facilitators and volunteers will help community members in learning how to participate in the dance.
* The round dance will be conducted with pre-selected participants. Due to COVID -19, this will not be an open celebration.

COVID-19 Notice
Each of these unique activities will be especially significant at this time of physical distancing due to COVID-19. Though our presence won't be physically close, our reach will be greater by providing meaningful opportunities to learn, engage and connect. Alberta guidelines and restrictions for gatherings will be strictly followed. While hand sanitizer will be provided, participants are asked to bring their own mask.