Oscar Peterson International Jazz Festival: Music with No Borders
Description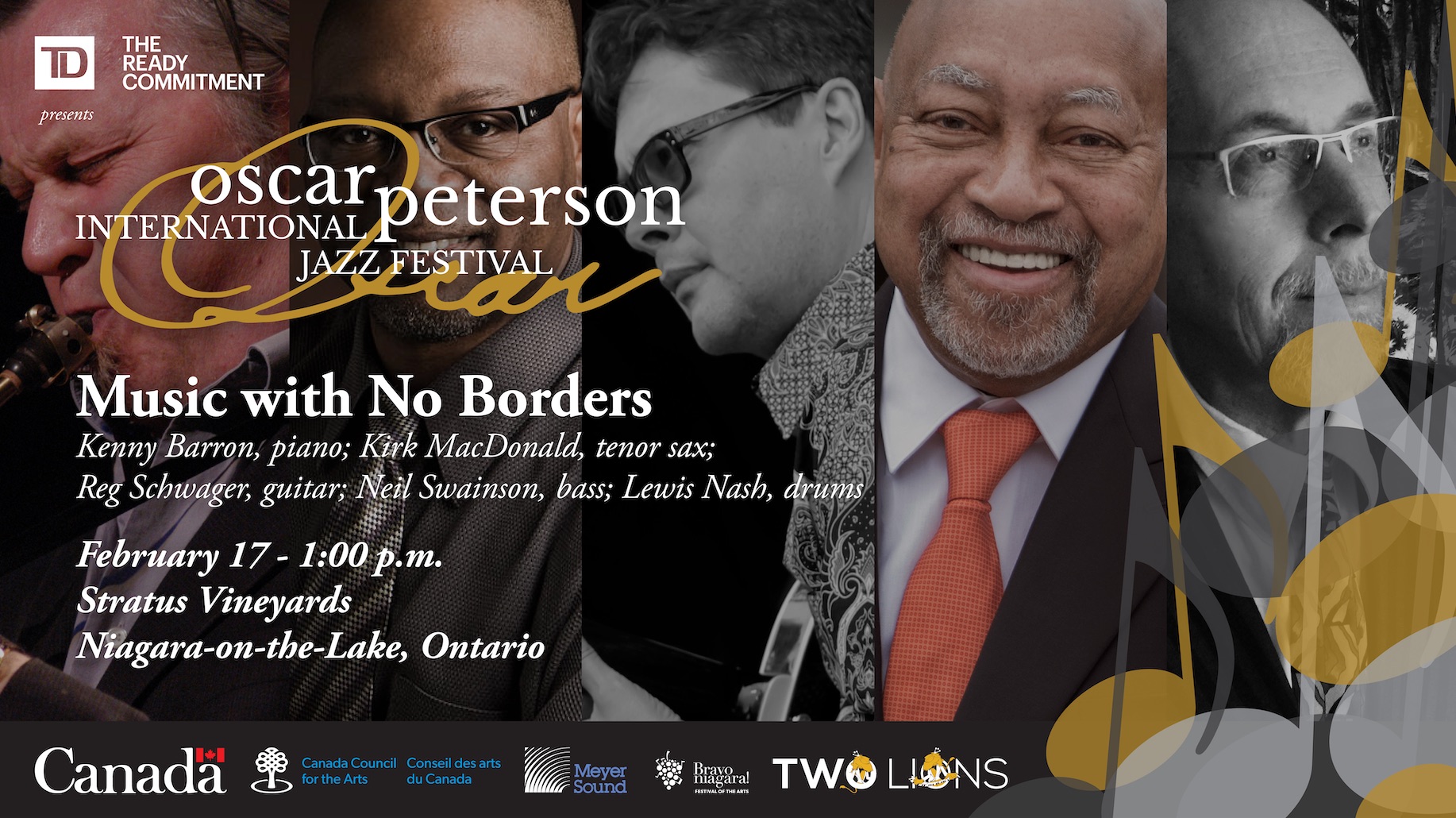 Music with No Borders features an incredible once-in-a-lifetime concert showcasing the exquisite pianism of NEA Jazz Master Kenny Barron with top echelon players from both Canada and the United States.
Recognized around the world as a master of performance and composition, Kenny Barron is joined by tenor saxophonist Kirk MacDonald, guitarist Reg Schwager and bassist Neil Swainson, all of whom are enjoying major league careers, and are currently at the peak of their powers. With more than thirty years of playing and recording with the greatest Canadian and international jazz musicians, MacDonald has established himself as a leader in his field of performance, composition and education, continuing to have a lasting influence on many of Canada's younger generation of musicians. Schwager is beloved by artists and audiences alike for his moving, melodic, swinging guitar playing and his vast knowledge of jazz repertoire. He has toured extensively, working with pianists such as George Shearing, Diana Krall and Robi Botos. Swainson is well-known throughout Canada and the United States, having also spent many years touring with George Shearing and other international jazz greats. He, too, is a composer and one of Canada's most sought-after bassists. Driving the band behind the drums will be Lewis Nash, one of the most tasteful and swinging drummers of our time. This will be a true celebration of the democracy that is jazz, and an historical meeting of five brilliant musical minds.
Ticket policy: Please note that all individual ticket sales are final. There are no refunds, exchanges, or cancellations. All artists, programmes, dates, times, venues, and prices are subject to change. Bravo Niagara! and the Oscar Peterson International Jazz Festival regret that tickets not used due to inclement weather or traffic delays cannot be refunded, exchanged, or returned.