About this Event
Our Stories, Our Food is a monthly potluck series, open to the public, and hosted by the Cross-Cultural Youth Project.
You are invited on the Last Thursday of Every Month, from 6:30-9pm to bring a homemade dish, an accompanying list of ingredients, and a brief (< 100 words) "story" of why the dish is meaningful to you!
It's a chance for you to share a personal favorite, or maybe re-try that family classic that you wouldn't normally cook for yourself.
We'll be taking photos of each dish and accompanying story before adding them to the buffet table, and posting them on the CCYP instagram/ facebook pages as a celebratory archive of the diversity of culinary heritage to be found in this part of the country.
Housekeeping info and guidelines:
> The potluck is from 6:30-9; we recommend showing up earlier rather than later
> For the safety and enjoyment of all, PLEASE list ALL ingredients or be able to communicate them to us so we can make a written list.
> We have a kitchen on site that can be used for simple re-heating and keeping things warm or refrigerated.
> We recommend bringing containers that can be used to take leftovers at the end of the night.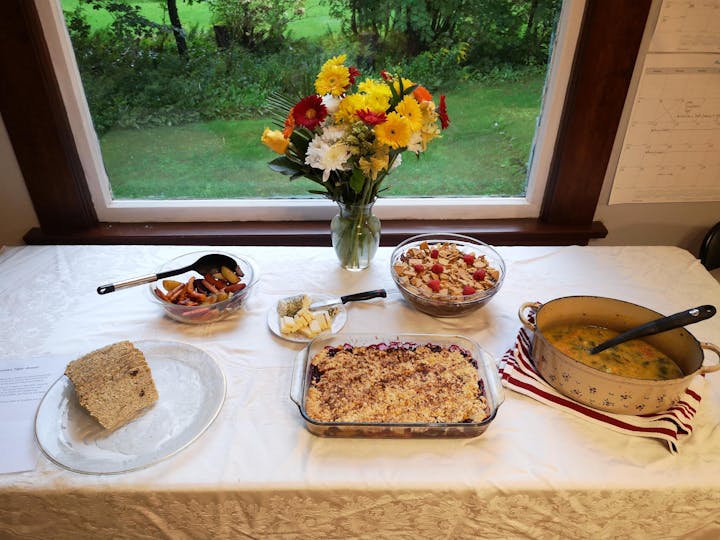 A photo from our first potluck!