About this Event
Outdoor Workshop: Drawing Basics with Suela Prendi
All Levels Welcome! Limited spots, register today! 
Thursday, September 24, 4-6pm - Sunflower Still Life 🌻
Thursday, October 1, 4-6pm - Fruits and Vegetables Still Life 🍎
Thursday, October 8, 4-6pm - Landscapes and Nature 🌳
📍 Meet up at the AGW / Vision Corridor
🚗 Parking: Bruce and Riverside temporary lot pay and display / Church and Pitt street parking / Art Gallery of Windsor parking lot, 1-3 hour limit
Join Art Gallery of Windsor Gallery Guide Suela Prendi as she leads still life drawing sessions on the AGW grounds! Learn how to draw from observation and explore contouring and shading techniques. Suela will give you her tips and tricks to develop your drawing skills! Everyone and all levels welcome!
Some drawing materials provided by the AGW (paper, drawing boards). Please bring any additional drawing supplies you may need.

Appropriate for children ages 7-13 & up, children under 13 years old should be accompanied by an adult. Participants must wear a mask and safely social distance from instructors and other participants. Bring hand sanitizer and take extra safety precautions. See full safety guidelines below.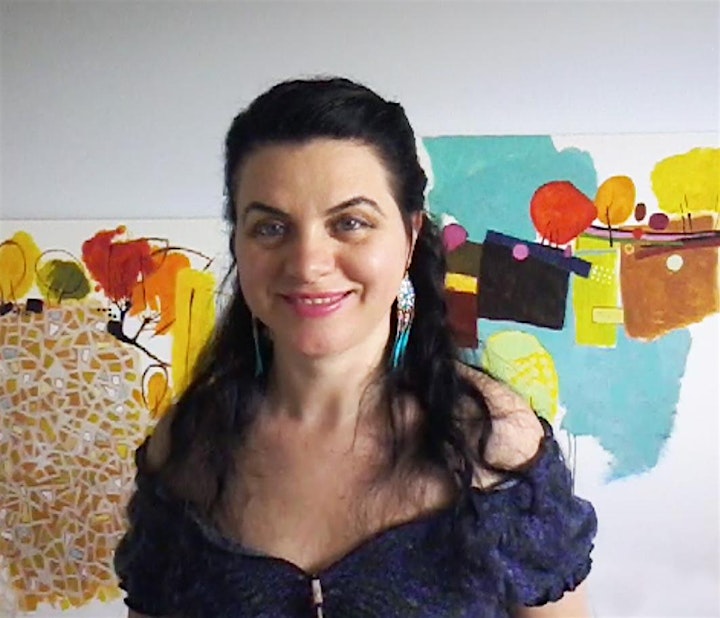 A word from the artist:
" I started to draw in my early childhood and I still carry this passion till today. During my school years I studied Fine Arts and Elementary Education.
I love teaching art and talking about it every time the opportunity arises. I encourage creativity, expanding imagination and bringing ideas to life. I work with Watercolors, Acrylics, Oils, Ink and sometimes with Clay. I like each and all of these mediums, as they are quite different. I paint Still life, Figures, Landscapes, Floral and Abstract.
Beside drawing and painting, in my free time, I like to go jogging, swimming, walking outside in nature, doing photography, writing, cooking or listening to music.
Thank you for taking the time to getting to know me and I look forward to seeing you soon !"

Outdoor Programming: Please read carefully. 
The safety and health of our participants and staff remains our top priority. We have implemented a number of measures to ensure the health and safety of participants enrolled in our workshops, classes and activities.
Screening: Participants will be screened at the beginning of each class and will be able to proceed with the class if they have answered "No" to all questions asked. 
Question are:
1. Have you had close contact with or cared for someone diagnosed with COVID-19 within the last 14 days?
2. Have you been in close contact with anyone who has traveled within the last 14 days outside of Canada?
3. Have you experienced any cold or flu-like symptoms in the last 14 days (including fever, cough, sore throat, respiratory illness, difficulty breathing)?
4. Have you attended any mass gatherings in the last 14 days where proper health and safety protocols were not used?
5. You will also be asked to provide your contact information, including your telephone number, email and mailing address, for contact tracing record purposes. Information will be kept confidential. 
During the program, instructors and/or staff will ensure that all participants practice social distancing. Participants are requested to provide their own seating and to ensure that the proper Social Distancing measure of 2m apart are applied at all times. All participants in outdoor courses must be prepared to spend 1-2 hours outdoors including being responsible for: 
- All participants are requested to bring their own hand sanitizer for use during the activity.   
- Bringing a portable seating is desired/required
- Finding a washroom if needed (no access to the AGW)
- Bringing water and/or sunscreen
- Arriving on time at the designated meeting area so the class schedule is not disrupted 
In order to comply with Windsor Essex County Health Unit Special Order, Sec 22, dd June 26, 2020, all attendees, instructors and staff are required to wear face masks while on the AGW premises or any other location selected for an AGW course / workshop presentation.

By participating in an AGW workshop, course or activity presented in a public space, you voluntarily assume all the risks related to exposure.  
Inclement Weather: In the case of inclement weather, courses will be cancelled 2 hours prior to the start time. Notifications will be sent by email. One make-up class will be offered as compensation for any missed programming due to weather.