Community Tree presents "Paint the Community" - an art social event that helps newcomers create connections with their local communities!
About this Event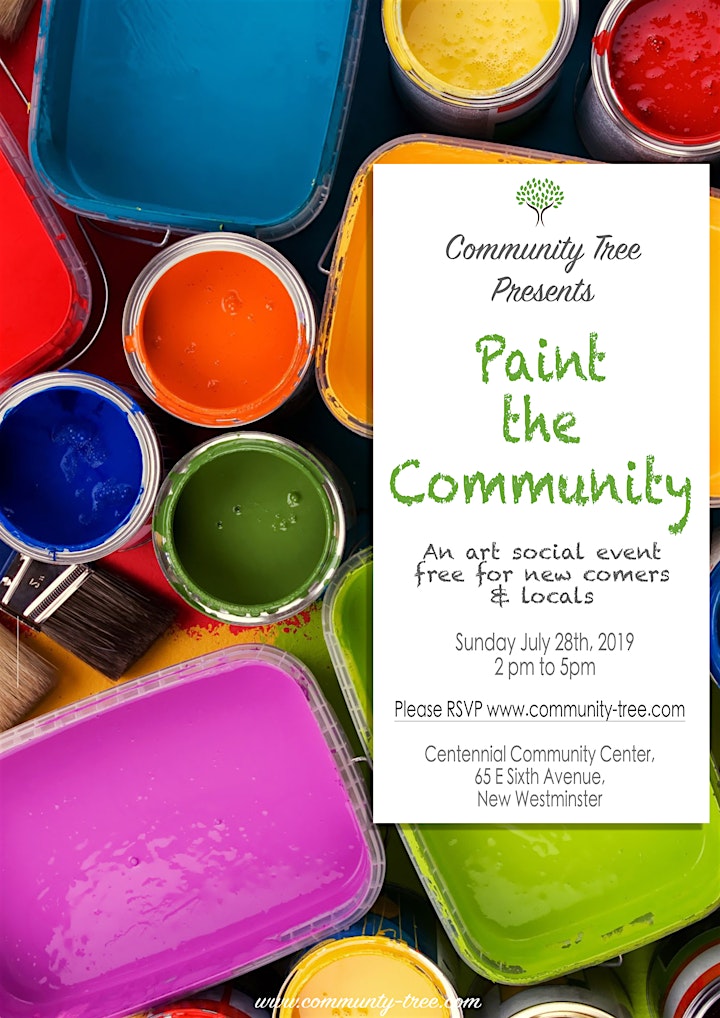 'Paint the Community' is aimed to create connections between newcomers and their local community through a fun and vibrant art social event. Attendees will have the opportunity to learn new art techniques from a local artist, while fostering new friendships and connections.
All attendees will be painting their masterpieces together in groups to showcase their artistic abilities as a community!
We are proud to partner with a well-known local artist in New Westminster, Elena Nahum Leroy. She is the founder and owner of Rusart Fine Arts Co., and will be delivering a free art workshop on how to paint a mixed media canvas.
RUSART Fine Arts Co. was established by Elena Nahum Leroy in 2009. RUSART Fine Arts Co. is a private independent art studio operated in Greater Vancouver, providing high-quality art education and hands-on workshops to hundreds of students since 2009. They offer classes, private lessons, corporate and family events for all ages, all levels and all mediums.
This event is FREE for newcomers and locals! Art supplies and refreshments will be provided.
Bring your friends and family! All ages are welcome!