Painter Girl with Community Coming Together (CCT) - Do Small Things
Come create a masterpiece (Do Small Things) with CCT & Painter Girl in the comfort of your own home at this FREE online event!
About this event
Tapping into our creativity is a great way to relieve stress and improve our mental wellbeing. Through virtual instruction, Painter Girl will lead you step-by-step to create a beautiful painting that you have created yourself! Supplies will even be provided, if necessary (just sign up for the "need supplies" ticket). Further instructions will be provided for those who need to pick up or have supplies delivered. Those who will be using their own materials: a supply list will be provided prior to the event.
SPACE IS VERY LIMITED so register early!
Please note: if you have indicated that you need supplies but you do NOT live in Medicine Hat or surrounding area, we are unable to provide the required supplies to you. We are thrilled that we have so many people from all around the world who have registered to join us but we unfortunately do not have the capability to ship supplies from our location to your's. However, following is a list of supplies that you will need to complete this incredible painting:
primary yellow, blue and red, black and white acrylic paints
3 brushes: one that is 1" and 2 smaller brushes
water cup, paper towel and square paper plate for paint (it holds more paint)
a canvas, recommended size of 16x20"
Thank you again for your interest & support of CCT!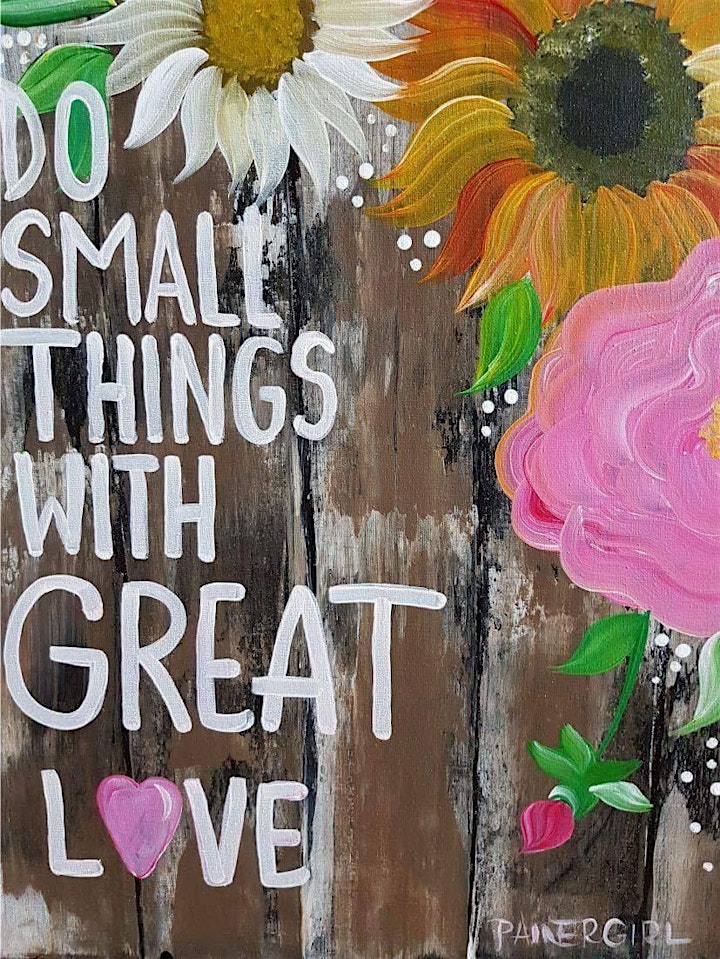 Organizer of Painter Girl with Community Coming Together (CCT) - Do Small Things
The Community Coming Together (CCT) Program is part of the provincial Mental Health Capacity Building Initiative, which works to promote positive mental health in children, youth, families and support individuals in the community who interact with children and youth. The MHCB initiative is based on research and best practice literature that demonstrates that mental and emotional wellbeing can be developed, nurtured and supported through promotion and prevention efforts.
MHCB provides the staffing and support required to implement an integrated, school-based community mental health promotion and prevention program, and works with community partners to facilitate access to early intervention and treatment services for those who require it. The programs are locally planned, coordinated and implemented through collaboration with Alberta Health Services zone operations and existing partnerships, school jurisdictions, parents, community agencies and other regional service providers.  Community Coming Together (CCT) offers programming in all 9 schools in the Medicine Hat Catholic Board of Education schools.
We are 1 of 37 such projects throughout Alberta and we aim to:
develop and enhance collaborative practices among service providers in school settings 
reduce barriers to obtaining required services as well as decreasing the stigma related to mental health issues
engage students, parents, project partners and community members in the development, implementation, and progress of their projects
support easier access to services
increase effectiveness while reducing the need for more intensive mental health and crisis services in the long-term
Community Coming Together embraces the opportunity to inform youth about mental health and to dispel many of the myths that surround mental illness.  Together we can begin to help students and families start to identify various ways to manage stress and build resiliency.