Description
Edmonton's NextGen

is excited to present Pecha Kucha Night 32 on October 25th!
PKN 32 will feature ten presentations on local ideas, projects and musings in the 20 slides at 20 seconds per slide format made popular worldwide by Klein Dytham Architecture.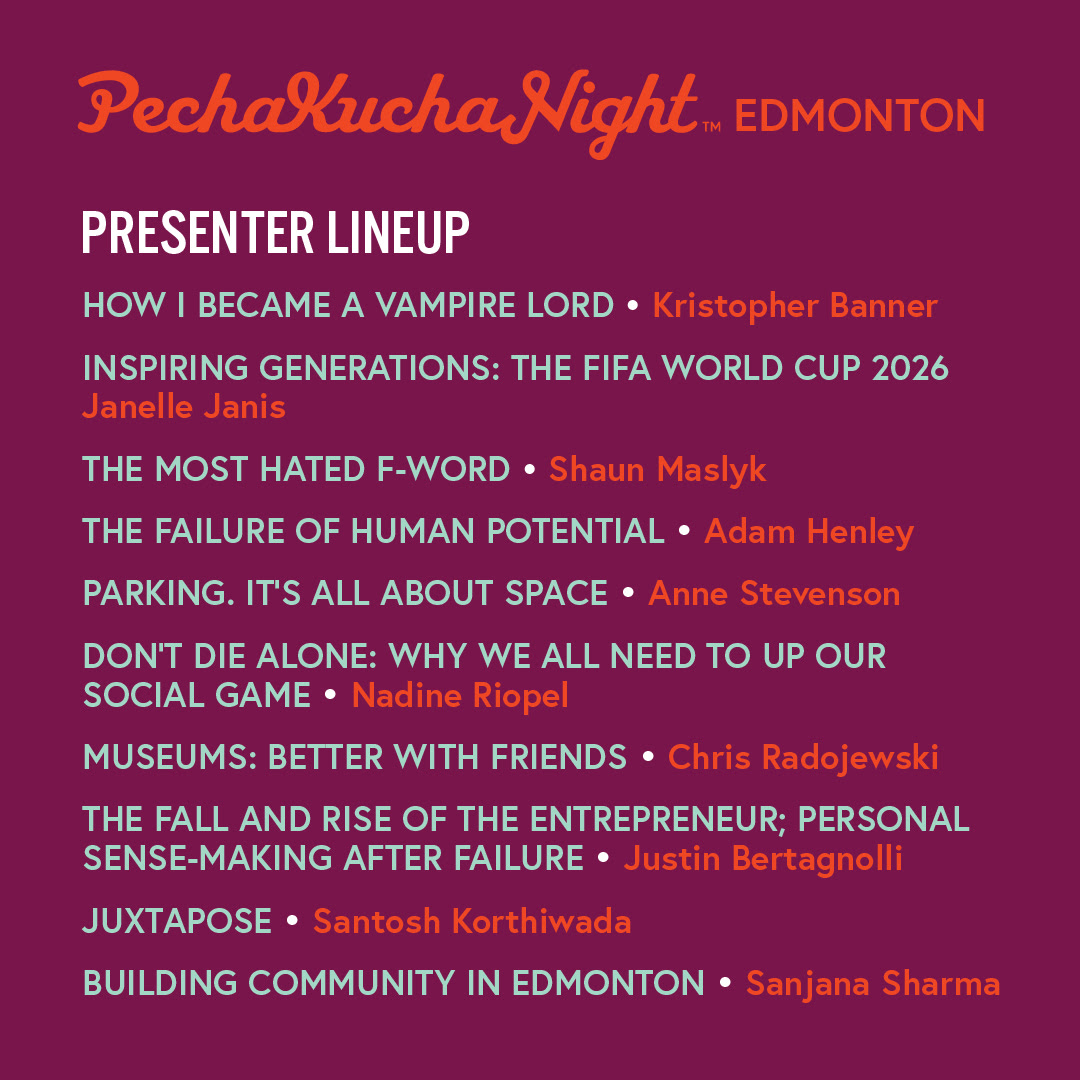 The Schedule for the Evening
6:00 – Doors open
7:00 - Presentations begin
Note that tickets are only available in advance through Eventbrite so be sure to get them before the show!
---
What is Pecha Kucha?
Drawing its name from the Japanese term for "the sound of chit chat", Pecha Kucha Night was devised by Tokyo's Klein Dytham Architecture in February 2003 as a venue for young designers to meet, network, exchange ideas and discuss their work in public. It rests on a presentation format that is based on a simple idea: 20 images, each shown for 20 seconds, for a total presentation length of six minutes and 40 seconds. Why this format you ask? It keeps presentations concise, fast-paced and entertaining. For more information, visit pechakucha.org.