Peel's 2SLGBTQ+ Service Provision Network
A network meeting for service providers in the Peel region that are passionately committed to 2SLGBTQ+ inclusion.
About this event
Due to COVID-19, these meetings will take place online for the time being. A Zoom link will be sent to all participants registered the week of the meeting. Please contact Allegra Morgado, 2SLGBTQ+ Special Projects Coordinator, at allegram@moyohcs.ca with any questions.
Purpose
• To build the capacity of service providers across the Peel region to serve diverse 2SLGBTQ+ communities
• To provide a space for service providers to have a dialogue about barriers to 2SLGBTQ+ inclusion in their respective organizations and engage in collective resource and knowledge mobilization
• To communicate the activities of the 2SLGBTQ+ collaborative to service providers
• To build up a network of 2SLGBTQ+ champions in the Peel region
Who
• This network is intended for service providers that are committed to the inclusion of 2SLGBTQ+ individuals. This may include:
- Service providers that currently provide services to 2SLGBTQ+ communities
- Service providers that are interested in developing and providing these services
- Service providers that identify as 2SLGBTQ+ community members
We recognize and welcome the varying levels of experience and knowledge with 2SLGBTQ+ communities!
Note: Our next meetings will take place Thursday, September 2nd, 2021 from 10am-12pm. In hopes of offering a safer space for folks, this will be a closed session for service providers who identify as part of the 2SLGBTQ+ community.
A portion of the July 8th meeting will be dedicated to a capacity building session facilitated by Amelia Smith (she/her). Amelia, or Amy, is a Transgender Lesbian Museum Professional. Her work seeks to bridge the gap between transgender studies and queer museology. She began researching the links between trans studies and museum studies during her Master of Museum Studies at the University of Toronto. Upon finding little addressing this topic, she took it upon herself to create it. And so, Not Your Average Cistory was born. Starting as a column in the student blog Musings, Not Your Average Cistory has grown into a home for exploring the various ways that museums can be viewed through a transgender lens.
Amy will be joining us from 11am to 12pm to present her exhibition: 'Transition Related Surgery: The Fight for Access' discussing the history of social access to transition related surgeries in Ontario.
For more information, visit her website: www.notyouraveragecistory.com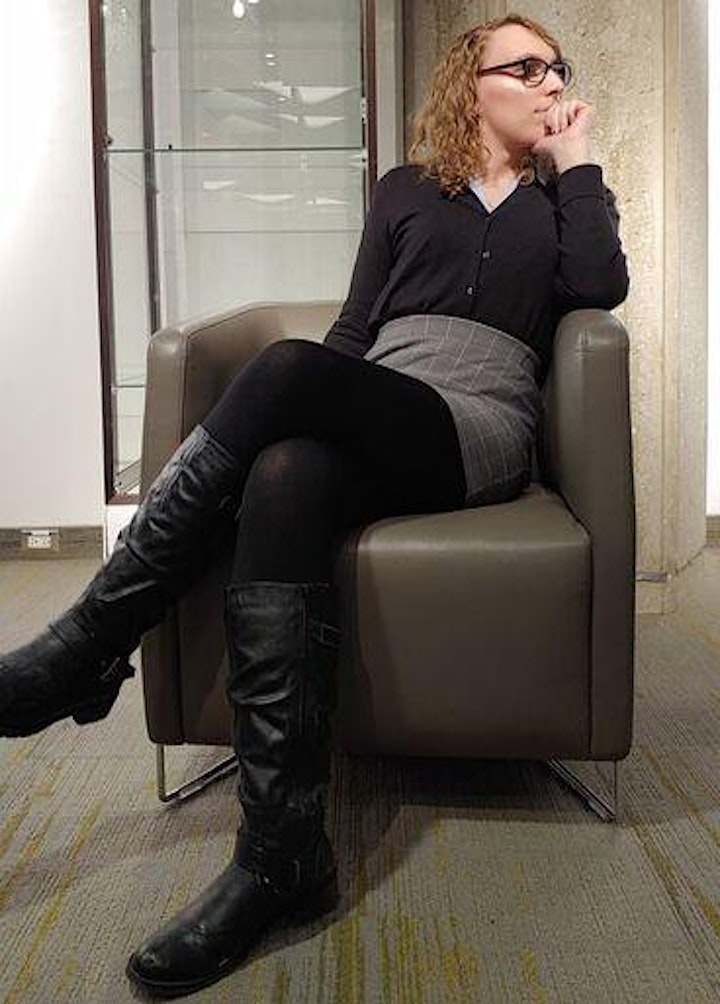 Organizer of Peel's 2SLGBTQ+ Service Provision Network