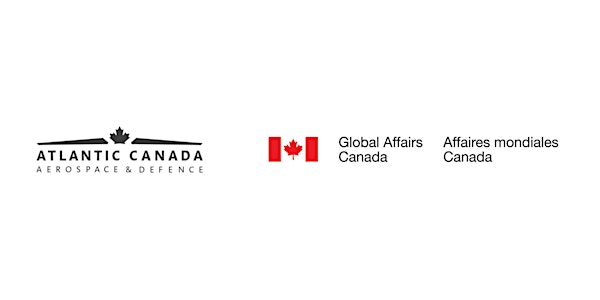 Peru Market Briefing
Attendees will be provided with an overview of the Peruvian aerospace and defence market, along with other related opportunities.
About this event
The Defence, Security and Military Aerospace markets in Peru present potential opportunities for Canadian companies. ACADA, in cooperation with Trade Commissioner Service, will host a Peru Market Briefing on May 26th to provide an overview on the Peru aerospace and defence market and related opportunities for industry.
The priority for defence authorities is to focus on emergency preparedness and response and maintain an upgraded and well-supported military capability. The objective is for Peru to be well-prepared for disaster management and fully equipped for emergency response. The role of Peru's Armed Forces during the pandemic continues to be key and focused on humanitarian assistance. Most recently, Peruvian Armed Forces are looking at replacing their Russian military assets including maintenance and support to parts and engines in the short to medium term, in light of the ongoing conflict between Russia and Ukraine. Despite budget restrictions resulting from the impact of COVID-19, key projects like maintenance of aircraft and vessels and in-service support programs remain a priority. The Canadian Embassy in Lima, Peru has been supporting Canadian companies throughout the pandemic via virtual introductions to key stakeholders in the Armed Forces to ensure visibility and remain abreast of any potential requirements by all three forces.
Key specific opportunities:
- Emergency response technology & equipment and training (earthquakes, tsunamis, floods)
- Armoured vehicles; land vehicle components, upgrade & support
- SAR and medevac and aerial-firefighting equipment and aircraft
- Sonars and acoustic technology for Navy
- EFAS – Expanded Flank Array Sonars (on the margins of their modernization of their SSK submarines with ThyssenKrupp)
- Underwater warfare systems: Sonars/acoustics as a component of the overall fleet renewal program; and support and maintenance of sonars already installed in the Navy's oceanographic vessel
- Offshore Patrol Vessels (OPVs) – 1,500 to 2,200 ton (on the margins of their Coast Guard expansion program)
Meet our speakers:
Katia Rivadeneyra
Trade Commissioner, Canadian Embassy
Lima, PERU
Lieutenant General Carlos Chávez Cateriano
Chief of Staff, Peruvian Airforce