Description
11-12 June 2020 | $399.00 CAD pp
A photo tour where our subjects are some of the most impressive and photogenic old buildings found anywhere. In comparison to other regions of the province with dilapidated structures, the rundown beauty of these decaying ghost towns continues to amaze considering the harsh winters the province endures. We'll spend Thursday in the Fairy Hill district and Friday in 2 authentic ghost towns. While there will be hundreds of beautiful scenes to shoot, we'lll focus on the challenge of finding what is both interesting and photogenic. The overall goal being to help train your eye to see beauty in the details that surround us in everyday life. We'll explore ways to think about various genres and cover techniques for making effective imagery.
There's no substitute for making lots of pictures, and few other things are as much fun. So where should you start and what should you do? The fact that you're reading this right now is your key to making the photos you've always hoped for. So congratulations. It's time to register.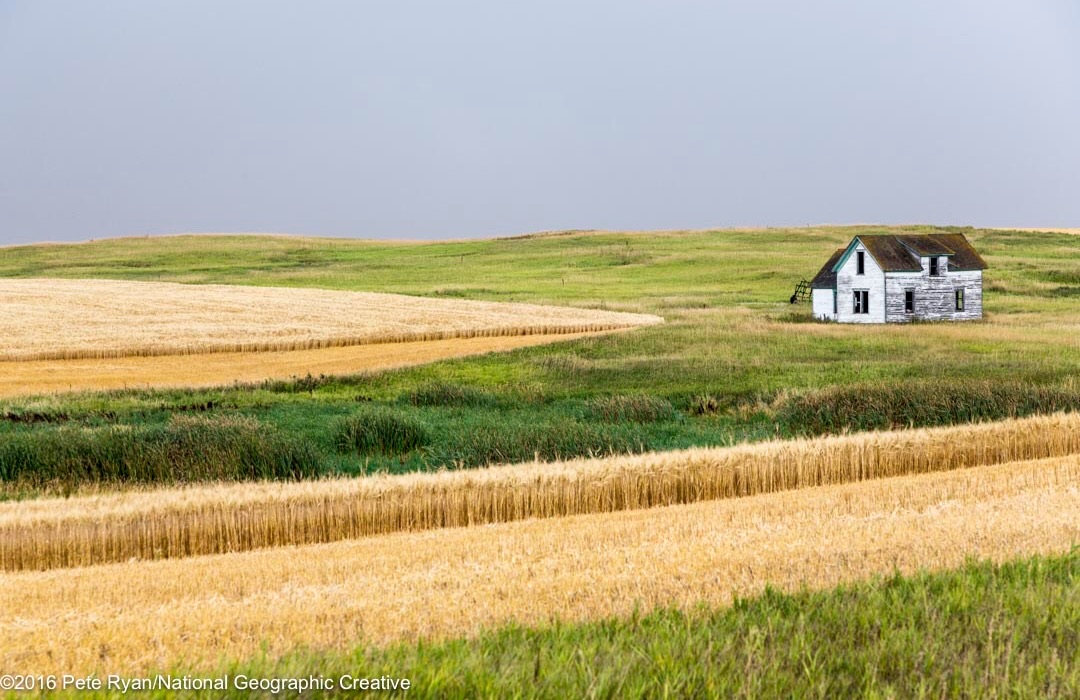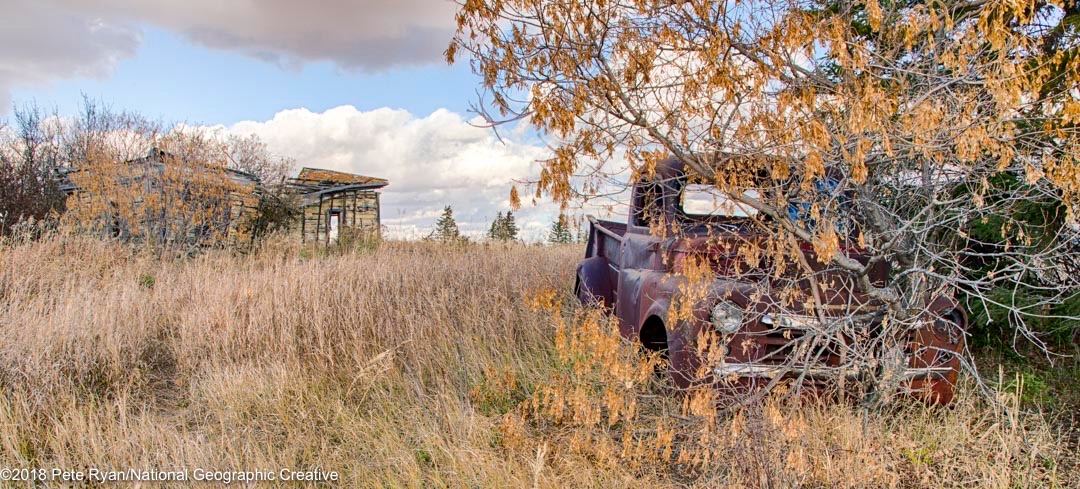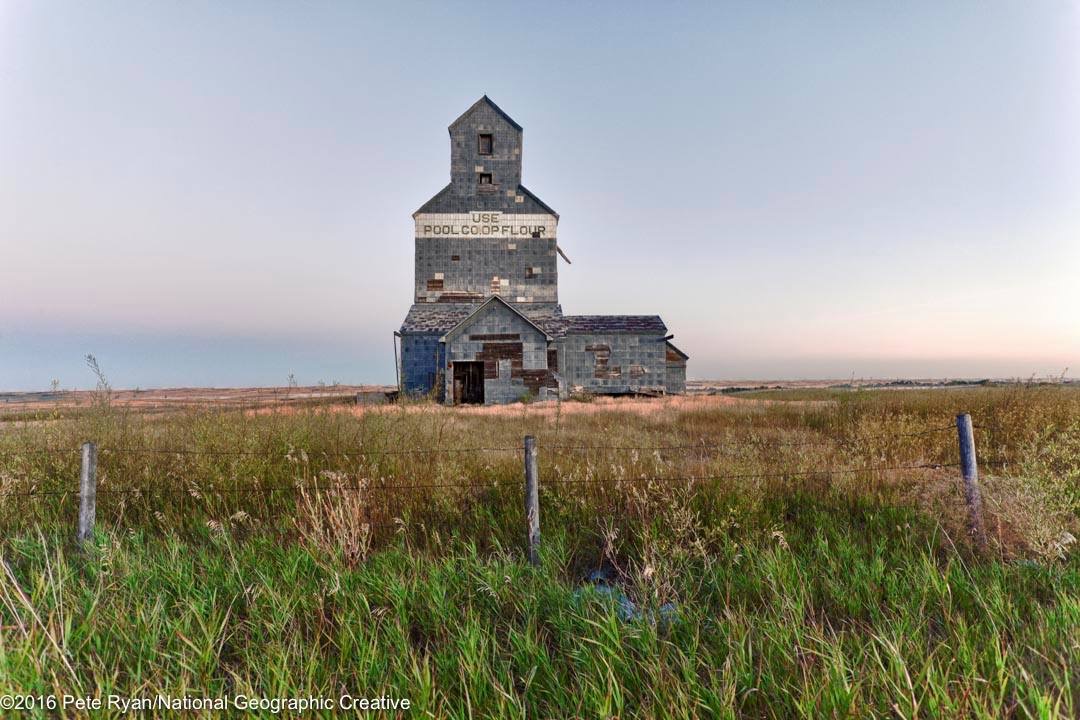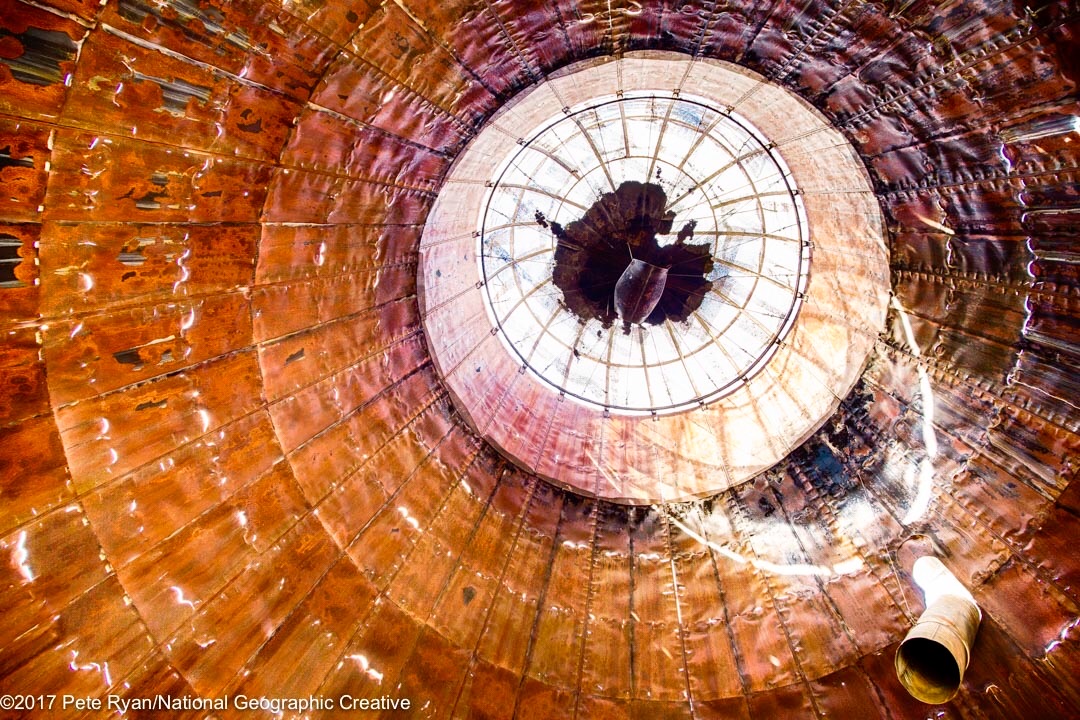 --------
* Your own transportation is required
Rendezvous point: To be disclosed upon registration, subject to change due to weather conditions in June. Outlying areas of Regina.
Overnight in Regina.
Snacks and water provided.
This Field Class runs rain or shine. Participants under the age of 19 must be accompanied by their parent or legal guardian (also as paid participant). All Field Class events leave on-time. No refunds for late arrivals or no-shows.
--------
FAQ:
What is included in the Field Class workshop?
The cost of the workshop DOES INCLUDE: instruction from your host Nat Geo photographer(s), photoshoots at several locations, snacks & water.
This workshop DOES NOT INCLUDE: transportation to/from the workshop (flights or car rental), hotel accomodations, food or any gear.
Accommodation and Transportation:
Please note that transportation and accommodations for this event are up to each individual participant.
Hotel: while we can suggest hotels and campgrounds to stay at, it is your responsibility to secure accommodation as soon as possible. ​Please inquire with us about accommodation info where you could stay.​
​What if I need to cancel?
If you cancel your workshop the following applies: If cancellation is received at least 45 days prior to the start of the workshop, the workshop fee can be applied to another workshop of your choice, subject to available space. For cancellations received 0-44 days prior to the start of the workshop, all workshop fees will be forfeited. Of deposits where full payment not received by due date (31 March 2020), deposits are also subject to being forfeited.
Terms and Conditions:
Registration: The amount specified per person for each Field Class workshop is due at the time you register. Your space is not reserved until we receive your workshop fee(s) paid in full.
Audit Policy: Only paid workshop participants will be admitted during the Field Class workshop.
Waiver: As our guest, you are required to comply with our safety rules and are cautioned to heed all warnings. By accepting admission with this event ticket, you agree to release us from all responsibility for any loss, injury or damage which you may suffer, excepting any loss, injury or damage caused by our reckless, willful or grossly negligent acts. A general waiver will be presented to you for review and signing upon your arrival.
Cancellation, Refund & Delay Policy: All Field Class workshop schedules and plans are subject to change at our discretion dependent upon weather alerts, health and safety considerations, or any other factor related or unrelated to photographic opportunities as we see fit. We are not responsible for any other costs which participants may have incurred, including but not limited to travel, car rental, lodging, insurance, photographic purchases and/or rentals.
No refunds will be given for delays or cancellations due to inclement weather, flights, or other events beyond our control, either before, during, or after your workshop. We are not responsible for any additional costs you may incur due to delays or cancellations.