About this Event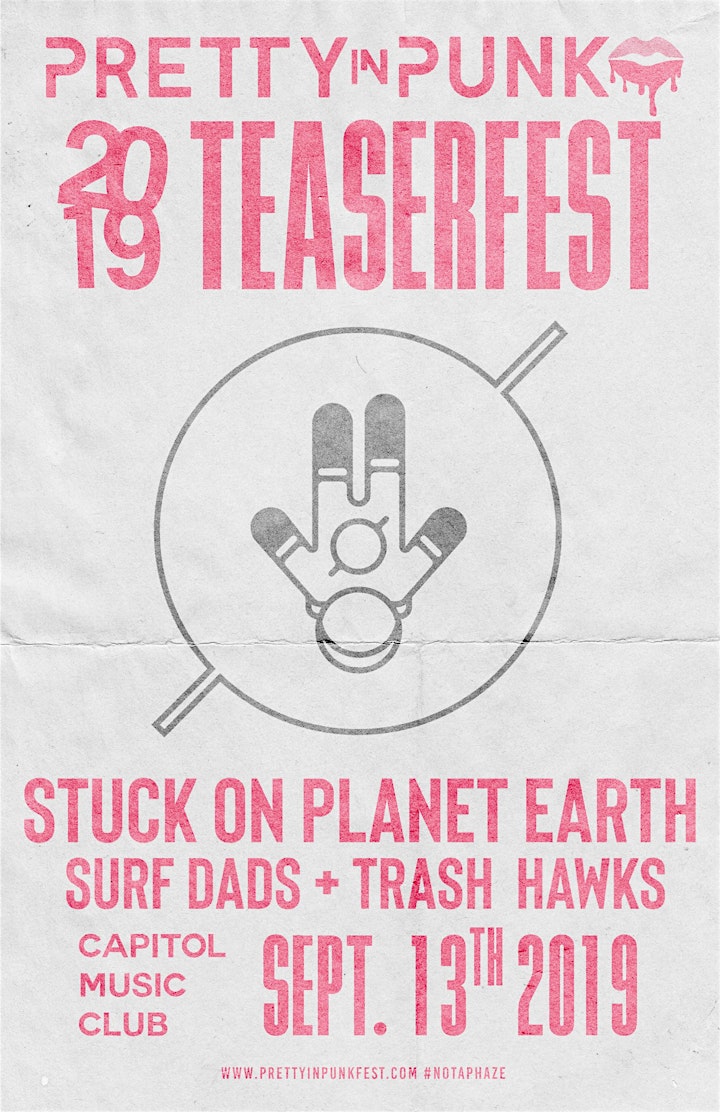 Pretty In Punk Fest is Saskatoon's new alternative music festival that celebrates originality and the punk culture of getting off your ass to make a difference in the world. The festival is set for September 2020, but we can't wait that long for some damn good music - so we decided to give a little tease with Pretty In Punk 2019 Teaserfest featuring Regina's Surf Dads, and Trash Hawks, and Toronto-based Stuck On Planet Earth .
Toronto-based alternative rock band Stuck On Planet Earth communicate the messy, real life truths of life bluntly and straight up.
Surf Dads is Canada's latest up and coming independent act. Described as "Weezer on speed," Surf Dads plays fast and loud, often leaving the stage bruised and bleeding with broken guitars to match.
Trash Hawks just want to make you feel good! Formed in 2016 in Regina, SK, Trash Hawks' debut album, Piña Piñata Colada, is now available on all music platforms.
UPDATE: Due to circumstances beyond our control, Die Mannequin will no longer be joining us.