The 9th Annual Pulling Together Event is brought to you by the Mission Child and Youth Committee together with the Mission Public Schools.
About this event
We are excited that the theme for this years Puling Together event is "Holding Hope"
Schedule for the day:
9am opening and land acknowledgement
9:15-10:15am Keynote: Marika Sandrelli
10:15-10:30 Health break
10:30-11:30 MDI highlights
11:30-11:45am Community updates and highlights
11:45am-12:30pm Lunch break
12:30-2pm Workshop
2-2:15pm Closing and door prizes
We have wonderful choices for the afternoon workshop for you to choose from:
I. EFFT (Emotion Focused Family Therapy) for classrooms
II. Stigma Free Society (Awareness, Understanding, Acceptance- The Stigma-Free Society is committed to combating stigma of all kinds, with a focus on mental health. The Society's goal is to create Awareness of the various stigmas that exist in the world, develop an Understanding of the challenges that numerous people face and encourage all people to foster Acceptance of themselves and others. )
III. Whole Hearted Living (Brene Brown)
IV. TIP and Peaceful School Model
V. Medicine Wheel and 7 Sacred Teachings
VI. Trauma-Informed Care in an Overdose Prevention
A little bit of info about our keynote is Marika Sandrelli.
Marika Sandrelli, M.Ed, CAIS
For over 40 years, Marika worked in outreach, counselling, education, and community development with people experiencing social exclusion from poverty, homelessness, mental health, and substance use issues in several countries in Africa, Central America and locally in BC in Vancouver's Downtown Eastside. For the last 16 years, Marika works in the role of Knowledge Exchange Leader for Mental Health & Substance Use Services in Fraser Health where she leads that region's Trauma & Resiliency Informed Practice initiative. Also, she teaches at Simon Fraser University (SFU) where she graduated with a Masters in Education in contemplative inquiry. With a strong commitment to humane education practices, Marika is a certified Mindfulness Meditation Teacher and Canine Assisted Integration Specialist. This, and with her culmination of experiences, Marika's passion centers on resiliency informed and animal assisted practices in all settings. She lives in Mission with her partner and three dogs where all are dedicated to expanding animal assisted supports for social inclusion, comfort, and healing.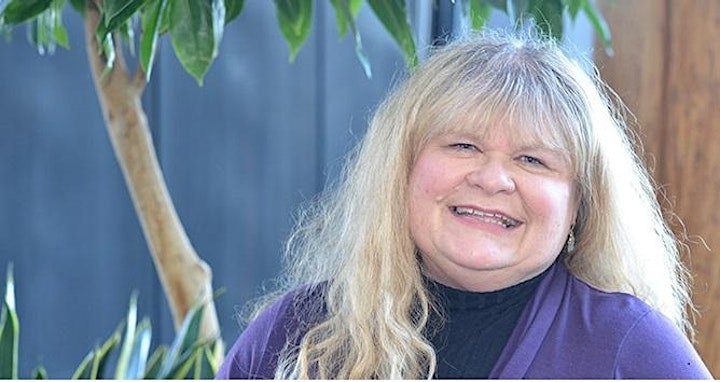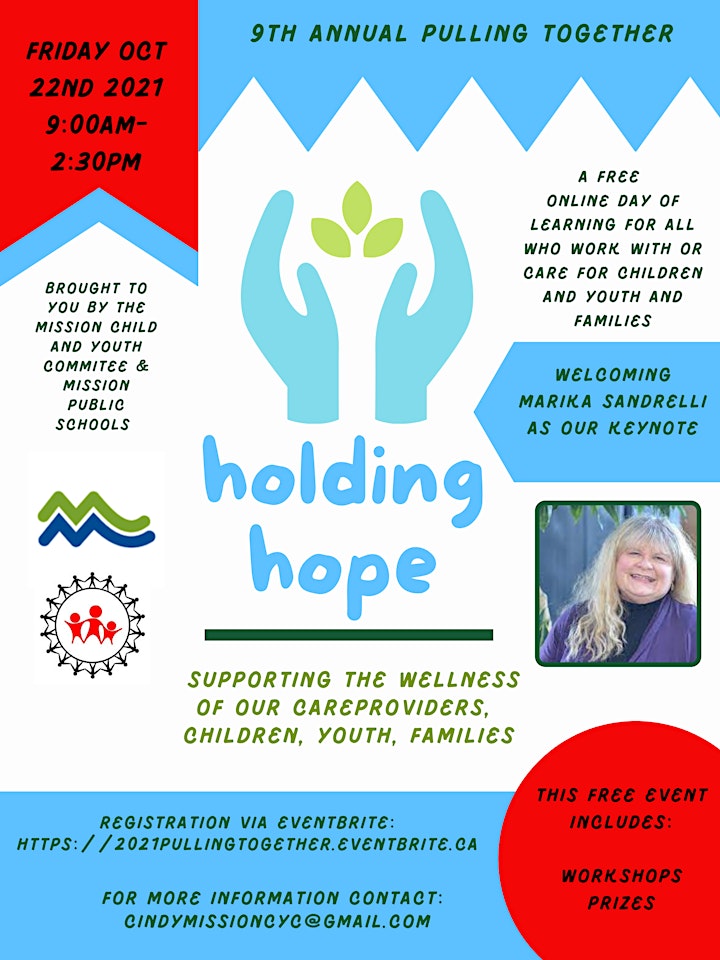 Organizer of Pulling Together 2021: Holding Hope
The Mission CYC is a multi-agency, interdisciplinary, community based committee. The mandate is to provide leadership, and advocacy in the delivery of services to children, youth and families. The CYC provides leadership and advocacy in the delivery of human/social services to children, youth and their families. Our mission is to work collaboratively in the design, implementation and evaluation of the continuum of services that promote and build capacity and establish "safe harbour" for children, youth and families.