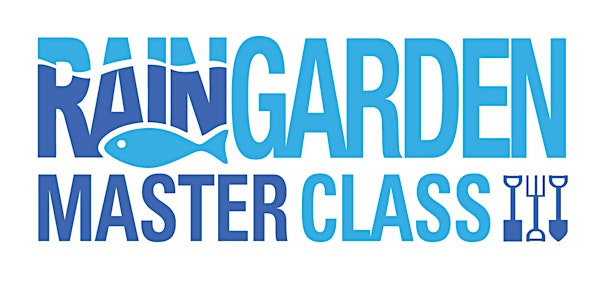 RAIN Garden Master Class- TEACHABLE ENROLLMENT SUMMER/FALL 2022
Expand your gardening skills! Register for self directed online RAIN Garden Master Class and earn a certification in Rain Garden Design!
Refund Policy
Contact the organizer to request a refund.
Eventbrite's fee is nonrefundable.
About this event
Expand your gardening skills!
Register for the self-directed ONLINE RAIN Garden Master Class and earn a certification in this emerging eco-landscaping trend. This online course will teach you how to design and construct your very own rain garden— an urban green infrastructure feature that helps you soak up and manage stormwater through the magic of plants!
The RAIN Garden Master Class is a certification for home gardeners and landscape professionals who want to learn more about rain garden design, installation, and maintenance. You will receive online support and mentoring from leading industry experts, including master gardeners and landscape designers, and other certified gardeners, for 6-months as you build your first rain garden.
RAIN Garden Master Class module includes 6 one-hour lessons on topics such as:
Why and how to manage stormwater on your property.
The importance of properly-designed rain gardens – including garden soil infiltration testing.
The principles of rain garden location, construction and maintenance.
How to properly design and size rain gardens.
How to select appropriate plants for your garden.
How to design, build and plant a rain garden.
Classes delivered entirely ONLINE via TEACHABLE: https://green-communities-canada.teachable.com/p/rain-garden-master-class1
Once the ticket is purchased on Eventbrite, you will be emailed a coupon code to access the course materials from the above link!
Links to online workshops and assignments can be viewed and completed according to your own personal schedule. A certification is awarded to participants who complete and install their rain garden within the 6-month period of support. You will also get a personal copy of Rusty Schmidt's Blue Thumb Guide to Rain Garden Design! Certified rain garden installers will have the option to be added to our online directory.
Course instructors include:
Susan Bryan - "Queen of Rain Gardens" in Washtenaw County, Michigan - Master Rain Gardener program founder, Master Gardener and Landscape Architect, Rain Garden Coordinator at the Washtenaw County Water Resources Commissioner's Office.
Sean James - "The Rain Garden Guru" of Ontario - Master Gardener and award-winning landscape consultant, Sean James Consulting and Design.
Sharyn Inward - "The Reigning Queen of RAIN"- Certified Rain Gardener and urban water expert.
Learn about Rain Gardens:
Rain gardens capture water that runs off of hard surfaces, such as driveways, rooftops, and walkways. The garden is designed with specific plants selected to allow water to infiltrate back into the soil and remove pollutants from runoff. Rain gardens are beautiful and provide homes for butterflies and pollinators while reducing local flooding.