Event Information
Location
KeyMac Motorsports
1321 Pembroke St E
Pembroke, ON K8A 6W2
Canada
Refund policy
Contact the organizer to request a refund.
Eventbrite's fee is nonrefundable.
Whether you are a new rider, have a youth hitting the trails, or a seasoned rider - let's keep riders safe in 2021.
About this event
Renfrew County ATV Club is proud to provide this service to our community with our certified CASI ATV RiderCourseSM Instructor. 
COVID Planning
This event will be outdoors at all times with a limited participation of 8. Participants will use their own machines, be socially distancing at all times. Lunch is self-provided.
About our Training Course
This course is scheduled June 12th 2022 and being provided in partnership with KeyMac Motorsorts and located on a specialized course at 1321 Pembroke St E, Pembroke.
This course is intended for an audience of adults and youth over the age of 16. 
You can Pre-Register for a future ATV or SXS/UTV course at this link.
As a club-run community service with volunteer instructors, all proceeds from our ATV training series are re-invested directly into our Trail Warden and Trail Safety programs. 
Class size of a maximum of 8
This particular event course is intended for ATV only training and for adults and youth over the age of 16. If you are interested in a course for a youth under 16, please pre-register for a future event here
45 minute lunch at own cost
$125 for adults 18+, $85 youth cost
Riders must provide size-appropriate ATV that is licensed, insured and in safe working condition. If you are unclear please email admin@renfrewcountyatv.ca
Riders must provide protective equipment (DOT Motorcycle helmet, gloves, certified eye protection (regular everyday glasses must be safety rated), closed-toe'd ankle-high footwear, long sleeve shirt, and pants (no shorts or Capris).
RCATV Members in good standing (with trail permit) save 20%.
RCATV Board and Committee Members Save 50% as volunteer appreciation (contact admin@renfrewcountyatv.ca for the discount code)
Why a CASI ATV RiderCourseSM?
Based on the well-recognized ATV Safety Institute (ASI) program, this course includes discussions on protective gear, environmental concerns and local laws
Students increase their safety knowledge and practice basic riding skills (starting and stopping, turning, negotiating hills, obstacles, emergency stopping and swerving)
Controlled environment under direct supervision of a certified Instructor
Most current and hands-on ATV safety program in Canada
Supported and endorsed by COHV the Canadian Off Highway Vehicle Distributors Council and all ATV major manufacturers
This is a recognized and certified safety course for any youth planning to work in the outdoor workplace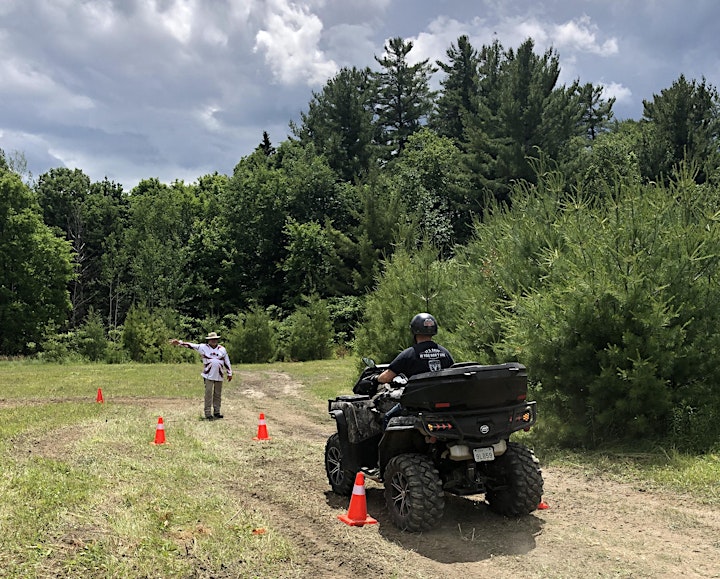 Interested in taking a course as a family, or at another time?
Individuals 6 years of age and older may take the RiderCourseSM. Riders younger than 16 are restricted to ATVs of the appropriate size recommended for the rider's age. There are special teaching provisions for students under 16 years old, and parents are encouraged to attend as well. Students younger than 12 participate in separate classes and a parent must be present during the entire course.  Please contact 2VP@renfrewcountyatv.ca for more details or pre-register on RCATV website
Date and time
Location
KeyMac Motorsports
1321 Pembroke St E
Pembroke, ON K8A 6W2
Canada
Refund policy
Contact the organizer to request a refund.
Eventbrite's fee is nonrefundable.