Regards Croisés sur la Radicalisation/Perspectives on Radicalisation

Tuesday, 13 October 2015 from 5:30 PM to 6:45 PM (EDT)
Event Details
The English version follows
Il y a un an, Ottawa et Saint-Jean-sur-Richelieu étaient frappés par des attentats terroristes commis par des citoyens canadiens. Ces évènements continuent de soulever de nombreuses questions.
Quelles sont les méthodes de radicalisation utilisés par les groupes terroristes afin de recrutés de futurs terroristes sur le sol canadien? Entre prévention et répression, quelles solutions devrions-nous adopter ? Quel est l'impact sur les familles, les communautés et la société canadienne en général ? Quelles actions peuvent-ils entreprendre, entre autres les parents qui ne savent pas vers qui se tourner?
Lors de cette discussion, les trois intervenants experts en la question proposeront une approche sociale de la question de la radicalisation, s'interrogeront sur l'impact des réseaux sociaux et discuteront des enjeux sociaux.
Intervenants
Rachida Azdouz
Université de Montréal.
Titulaire d'une maîtrise en psychologie ainsi que d'une maîtrise et d'un diplôme d'études approfondies en sciences de l'éducation obtenus à Strasbourg, en France, Rachida Azdouz est psychologue spécialisée en relations interculturelles. Sa double formation en psychologie et en pédagogie lui a permis de mener de front une carrière de clinicienne, de formatrice, d'experte psycholégale, de chercheuse, de chargée de cours, de gestionnaire et de consultante. Elle a acquis une expertise en matière de gestion de conflits de valeurs et de droits, de pédagogie universitaire et d'enjeux identitaires en contexte pluriethnique. Membre du Conseil des relations interculturelles (1997-2001), puis du Conseil supérieur de l'éducation (2001-2010), elle occupe actuellement le poste de conseillère principale en développement stratégique au vice-rectorat aux affaires internationales et à la francophonie, à l'Université de Montréal. En 2014, elle a reçu le prix Ghislaine Coutu-Vaillancourt pour sa contribution au rayonnement de la langue française, au dialogue interculturel et à la promotion du vivre-ensemble en français.
Azdouz Rachida (2015). 
Inclusion des minorités sexuelles et religieuses et « obligation d'accommodement » au Québec et au canada : équilibre ou hiérarchie des droits? À 
paraitre (collectif  édition université Leipzig 2015)
Azdouz Rachida (2014). « Les Québécois d'origine maghrébine : entre bricolage, affirmation et reconstruction identitaire », dans : Guy Berthiaume/Claude Corbo/Sophie Montreuil (éds.).
Histoires d'immigrations au Québec
. Québec : Presses de l'Université du Québec, p. 233-250.
Stéphane Berthomet
Stéphane Berthomet est un ancien membre de la fonction publique en France où il a exercé différents emplois dans les services policiers jusqu'au Secrétariat Général des Affaires Européennes (SGAE - Service du 1er ministre). Il a traité, tout au long de sa carrière, des questions policières, de terrorisme et radicalisation et écrit plusieurs ouvrages et articles sur ces sujets. Auteur, consultant et analyste sur ces questions, il est associé à plusieurs centres de recherche et est cofondateur de l'Observatoire sur la radicalisation et l'extrémisme violent (OSR). Il est analyste à Radio-Canada pour les questions policières, de terrorisme et de sécurité intérieure.M. Berthomet a récemment publié un livre sur la question "La fabrique du djihad: radicalisation et terrorisme au Canada" (Editeur: EDITO, 2015)
Vivek Venkatesh
Professeur agrégé au Département des sciences de l'éducation de Concordia, Vivek Venkatesh est aussi ancien directeur intérimaire au Centre d'études sur l'apprentissage et la performance à l'Université Concordia. Tout en accordant de l'importance à la recherche interdisciplinaire et l'apprentissage appliqué, Vivek explore les facteurs psychologique, culturel et cognitif qui affectent  la conception, le développement et l'adoption inclusive des médias numériques dans des contextes pédagogiques et sociaux. Vivek est le directeur de l'initiative SOMEONE(Social Media Education Every Day) financée par le gouvernement fédéral et qui verra la création d'un site internet dédié  à sensibiliser les Canadiens aux effets nocifs des discours haineux et à la résilience à la radicalisation.
---
Perspective on Radicalization
It has been one year since Ottawa and Saint-Jean-sur-Richelieu were hit by terrorist attacks carried out by Canadian citizens. These events continue to raise many questions.

What radicalization methods were used by terrorist groups to recruit future terrorists on Canadian soil? Between prevention and repression, what policies should we apply? What is the impact on families, communities and Canadian society in general? What actions can parents take when they do not know where to turn to for help?

During this discussion, three expert speakers will discuss how a social approach can be applied to address the issue of radicalization, and will question the impact of social networks and other issues as well..
Speakers
Rachida Azdouz
Université de Montréal
Rachisa Azdouz is a psychologist specialized in inter-cultural relations.She has gained expertise in managing conflicts over values and rights, and regularly appears on Radio-Canada as an expert on these issues.
Stéphane Berthomet
Stephane Berthomet is an expert in terrorism, radicalisation and security.He is the author of  "La fabrique du djihad: radicalisation et terrorisme au Canada" (EDITO, 2015) ) Associate to various research centres, he is the co-founder of the Observatoire sur la radicalisation et l'extrémisme violent (OSR) and regular appears on Radio-Canada to discuss these questions.
Vivek Venkatesh
Vivek Venkatesh is Associate Professor in the Department of Education at Concordia University and former Acting Director of the Centre for the Study of Learning and Performance. Vivek is an interdisciplinary and applied learning scientist who investigates the psychological, cultural and cognitive factors impacting the design, development and inclusive adoption of digital media in educational and social contexts. Vivek is director of the federally-funded SOMEONE (Social Media Education Every Day) initiative which will see the creation of an web portal dedicated to sensitizing the Canadian public to the ill effects of hate speech and building resilience against radicalization.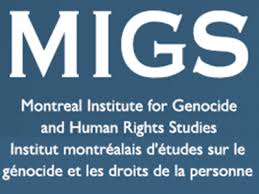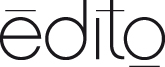 When & Where

Montreal Institute for Genocide and Human Rights Studies, Concordia University
1250 Rue Guy
FB 804
Montreal, Quebec H3G 2V8
Canada

Tuesday, 13 October 2015 from 5:30 PM to 6:45 PM (EDT)
Add to my calendar