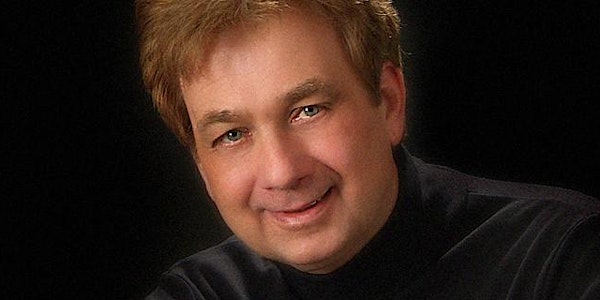 Richard Osterlind in Toronto
When and where
Location
Linett & Timmis 1867 Yonge Street Toronto, ON M4S 1Y5 Canada
Refund Policy
Contact the organizer to request a refund.
Description
See more information at www.ibmring17.com
Richard Osterlind is one of the world's foremost mentalists. He has performed for the public for decades with a client list that includes some of the largest corporations on the Fortune 500 list. Additionally, Richard has received the Milbourne Christopher Award for mentalism and the MindVention Lifetime Achievement Award. Richard has been featured in the Linking Ring, Magick, Magic Magazine and countless other magic periodicals. He has more writings, DVDs and original effects than any other modern day mentalist. Richard has recorded over 24 instructional DVD's and has written 18 books on the subject of Mentalism covering his own professional working repertoire and explorations of the work of Tony Cordina (Thirteen Steps to Mentalism) and Ted Annemmann. All have become best sellers!There is hardly a performer that hasn't been influenced by Richard Osterlind. Don't miss this exciting opportunity
The Lecture (Thursday, November 5) will be for a general audience with material for different skill levels.
The Workshop (Saturday, November 7) will be an intesive 5-hour session strictly limited to 18 participants which with in-depth explanations of the material and an opportunity for participants to bring questions of their own. Scroll down for more information about the contents of the workshop.
The lecture is FREE for members of the Hat & Rabbit Club to attend or $30 for guests. Tickets to the workshop are $80. A discounted combination lecture and workshop ticket is also available.
What's In The Workshop?
His lectures and seminars are always sellouts because he teaches material he actually USES in professional shows!
The Toronto Workshop will cover all of Richard's classic material such as:
*Perfected Center Tear
*The Breakthrough Card System
*The Magazine Test
*The Watch Routine
*Working with the Swami Gimmick
*Metal Bending
*as well as a ton of other material from his DVD's and books!
In addition to teaching his effects, Richard is noted for his incredible insights into the theory and performance of Mentalism. His unique teaching allows anyone to become a Mentalism "STAR!" Although this workshop is geared towards mentalism, Richard's approach to stagecraft, professionalism and the realities of real world magic will be of benefit to any performer, regardless of the type of magic they perform.
His reputation for helping fellow mentalists develop their own approach to mentalism is legendary and Richard has helped hundreds of students become successful performers. Richard will work one-on-one with attendees to make sure they get the most out of this hands-on seminar!
And Richard will be bringing his latest books, videos and exclusive props which will be offered at GREATLY REDUCED PRICES!
This is an once-in-a-lifetime chance to see and learn from one of Mentalism's top performers! Anyone who has ever seen Richard in person will attest to the value he gives!