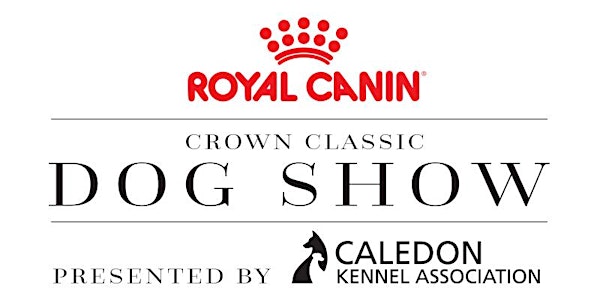 Royal Canin Crown Classic Dog Show presented by the Caledon Kennel Associat...
Location
International Centre
6900 Airport Road
Hall One
Mississauga, ON L4V 1E8
Canada
Description
Are you looking for a new pet or a fun activity with your family?
Are you a pet lover and would like to learn more about purebred dogs?
Do you have a pet lover on your Christmas list? Vendors present with unique gifts.
Come to the Royal Canin Crown Classic Dog Show. See one all breed dog show each day.
This is an opportunity to engage with dog breeders and professionals on canine training, care and nutrition
Live speakers and guided tours.
Meet various purebred dog breeds that suit your lifestyle
Enjoy canine activities at the Eukanuba Games on Saturday, Dec 01, 2018 and Sunday, Dec 02, 2018. Featuring agility, flyball and disc. Children can participate. Shows are at 11:00am, 1:00pm and 3:00pm.
RuffSport is owned and operated by Heather McLeod. Heather and her crazy group of K9's have been entertaining throughout Ontario since 2006. Her crazy group of K9's are always entertaining and will bring to life many different sports people can do with their dog. Her show incorporates agility, disc as well as tricks all choreographed to announcing and music. You just never know what you might see at one of Heather's shows. Every show is different and features new dogs, different skills and unique excitement you won't want to miss.
Saturday at 12:00pm is the Royal Canin Breeders' Classic. Breeders enter teams and compete for cash prizes.
For more details visit our webpage: http://www.caledondogs.com/ and www.royalcanin.ca
While we celebrate and love all dogs - Regulations do not allow dogs that are not officially entered in the show to enter the show building. Please visit the Eukanuba exhibit to receive a treat for your very own "best in show" dog waiting at home