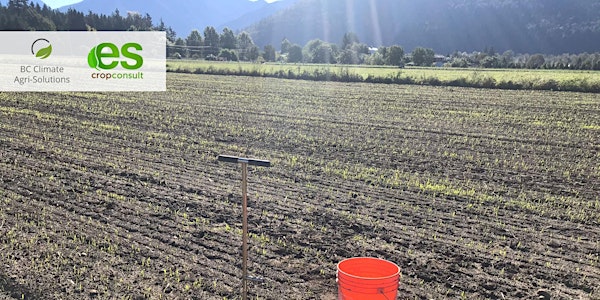 Sea-to-Sky Field Day: Post-Harvest Soil Sampling for Field Vegetables
Join us to learn about post-harvest soil sampling for field vegetables!
When and where
Location
8324 Pemberton Meadows Rd 8324 Pemberton Meadows Road Pemberton, BC V0N 2L2 Canada
About this event
Managing nitrogen (N) in field vegetables can be complex, and with increasing economic and environmental pressures, it is becoming more important than ever to make sound N management decisions. Come out to this field day for hands-on learning alongside local consultants (E.S. Cropconsult Ltd.) and Nutrient Management Specialist, Josh Andrews (BC Ministry of Agriculture and Food).
Learn about:
How to soil sample in the fall (post-harvest nitrate testing)
How to apply those result to refine N management
Participants will be entered into a draw for a chance to win complimentary soil samples and interpretation.
This field day is organized by E.S. Cropconsult and hosted at Laughing Crow Organics. Light refreshments will be provided.
Photo credit: E.S. Cropconsult Ltd
-
To learn about the BC Climate Agri-Solutions Fund, visit www.bccaf.ca.