Description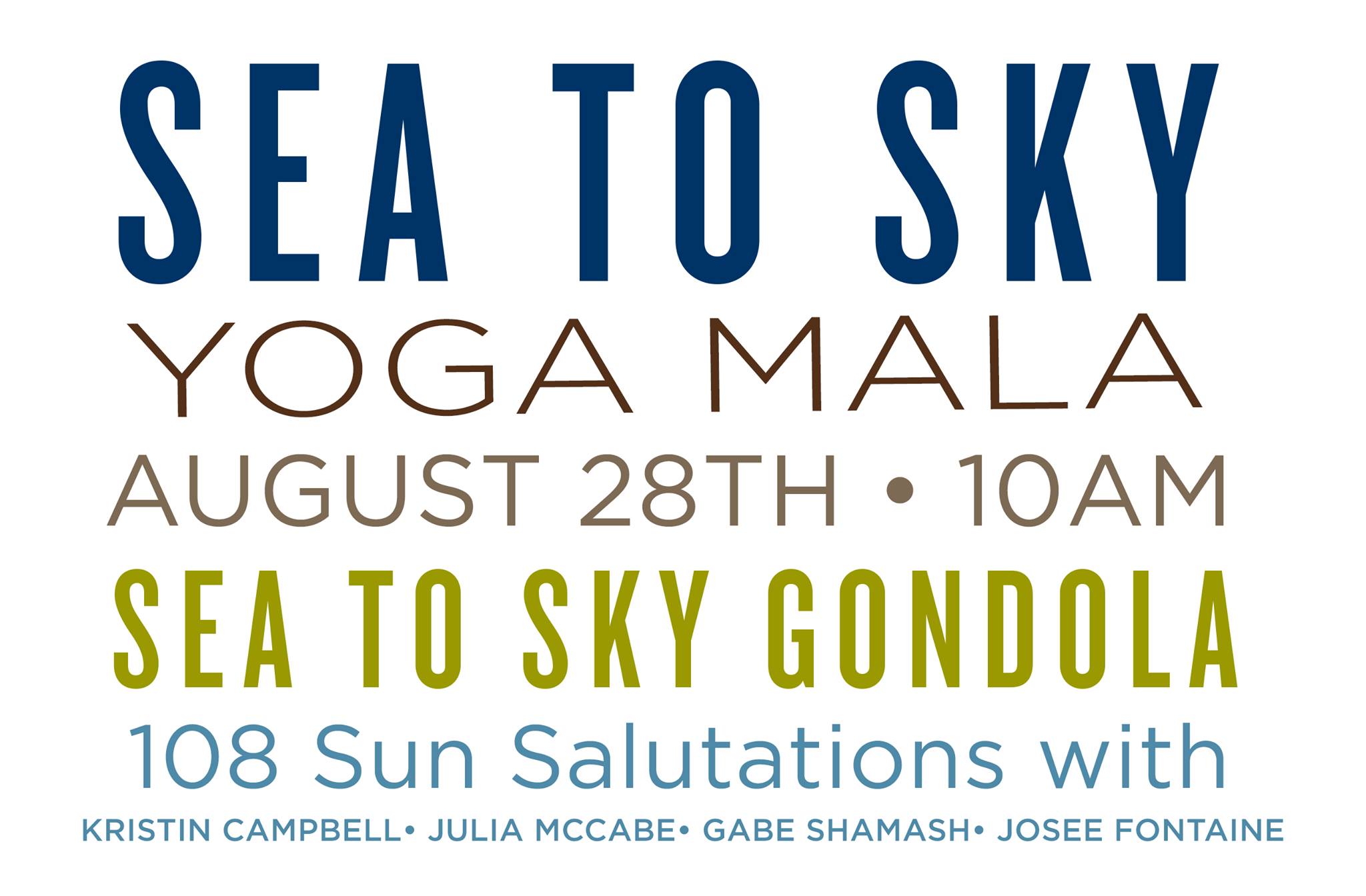 THE MOTIVATION:
I have been privileged to practice yoga in
the Sea to Sky corridor for 15 years. All of the studios, teachers, and students here share a passion for their own personal practice, that spills out into their communities and beyond, to help friends and neighbors when in need. My family and I were recipients of that loving kindness during my own breast cancer journey, and now it's my turn to share the love with my neighbors.
B4BC will be offering 2 local gals a space and all travel to their upcoming Chasing Sunshine Ocean retreat in Encinitas, California, September 30-October 2, 2016.
These spaces are chosen by lottery.
To apply or nominate a loved one to the lottery, please visit: http://bit.ly/OceanRetreat2016 or www.b4bc.org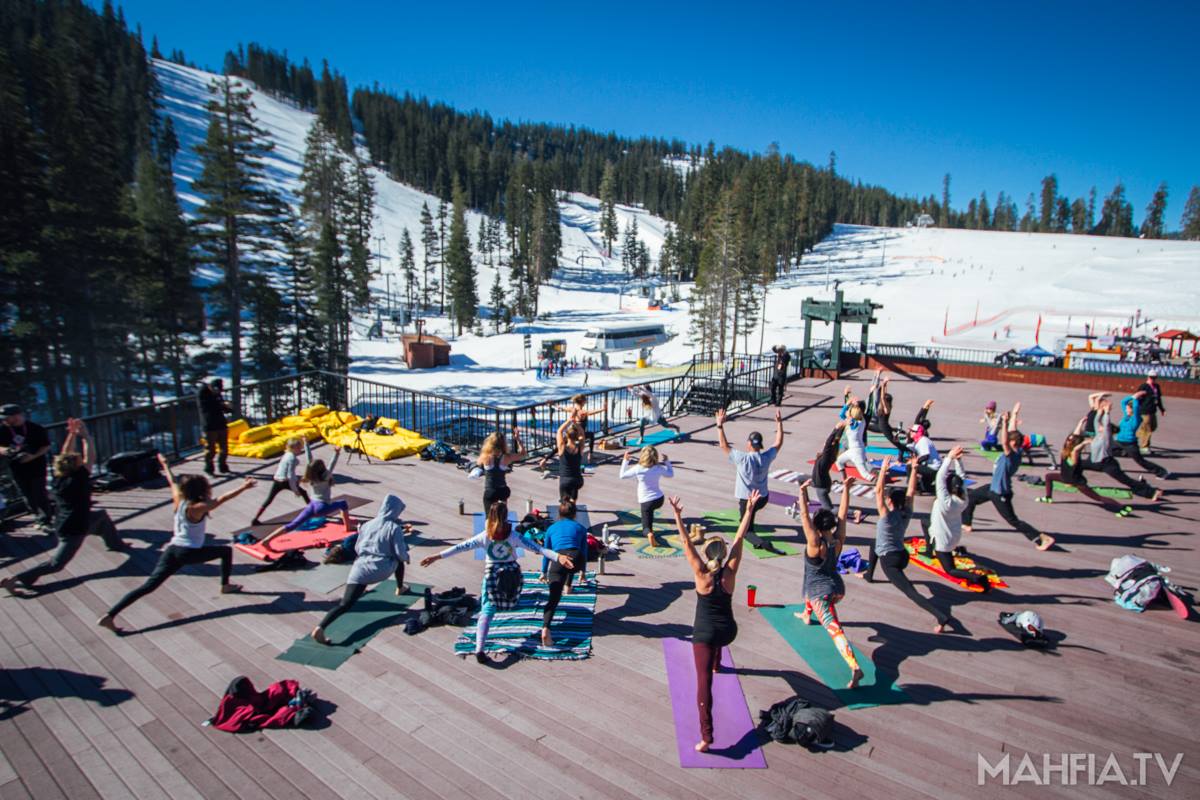 THE IDEA:
The goal is to bring together studios, modalities, and yogis to fundraise for our friends and neighbors.
The week leading into the event, 5-7 local yoga studios will come together for a studio crawl. Each studio will donate a portion of their sales from their day of yoga classes to the event.
The main event will be held Sunday August 28th, with a 9:15 load into the gondola, and a 10 am start.
There will be an online auction on the Facbook event page the week leading inot the event. As well as several bigger auction items at the event, and raffles on site.
THE MAIN EVENT:
Our Sunday morning practice will be atop the Sea to Sky Gondola, on the back fire plaza. Official and strict start at 10 am.

Squamish Water Kefir Company will be on site with all purchases going to the cause. 50% of all gondola tickets purchased for the event go towards the cause. If participants have a pass, a $20 donation is suggested.

There will be a DJ to get you in the groove! Each teacher will lead a set of 27 sun salutations, each with a different dedication. The amount of time for this type of practice is typically 2.5 hours on average. We hope to keep a flow going, with only a short 2 minute inbetween each set.

Please come prepared with water, towels, sunscreen, and your mat. The surface we will practice on is an even stone, so mats are highly suggested.


There will be a couple child minders on site and a brand new kids play area 50 yards away from our event area. There will be child minding sign up a week ahead of time to make sure we have your kids covered. Please see FaceBook events page for a child minding sign up sheet.

If it rains, there will be 10x10 tents arranged with a gutter system. But it wont rain.

An auction will commence a week prior on the Facebook event page. Auction closes 24 hours before the event starts. Auction items available for pickup in Squamish the day after the event. Some specialty items will be on auction at the event, as well as raffles


Raffle tickets will be sold on site at the event and beginning 3 weeks prior to the event at partner yoga studios and local businesses. The raffles will take place immediately following the 108 Sun Salutations.
HOW TO PARTICIPATE:
- Show up. Even if you dont think that 108 sun salutations is possible for you- 27 or 52 may be.

- Sign up on the Facebook event page, and participate in the online auction beginning August 21.
- Purchase tickets (by donation) on Eventbrite, or you can just plain donate.
ALL PROCEEDS TO BENEFIT:
Boarding for Breast Cancer: https://b4bc.org/the-chasing-sunshine-project/
The Sarah Burke Foundation: http://sarahburkefoundation.com
YOGA TEACHERS: Kristin Campbell, Julia McCabe, Gabe Samash, Josee Fontaine
DJ: Akbar DJ Praise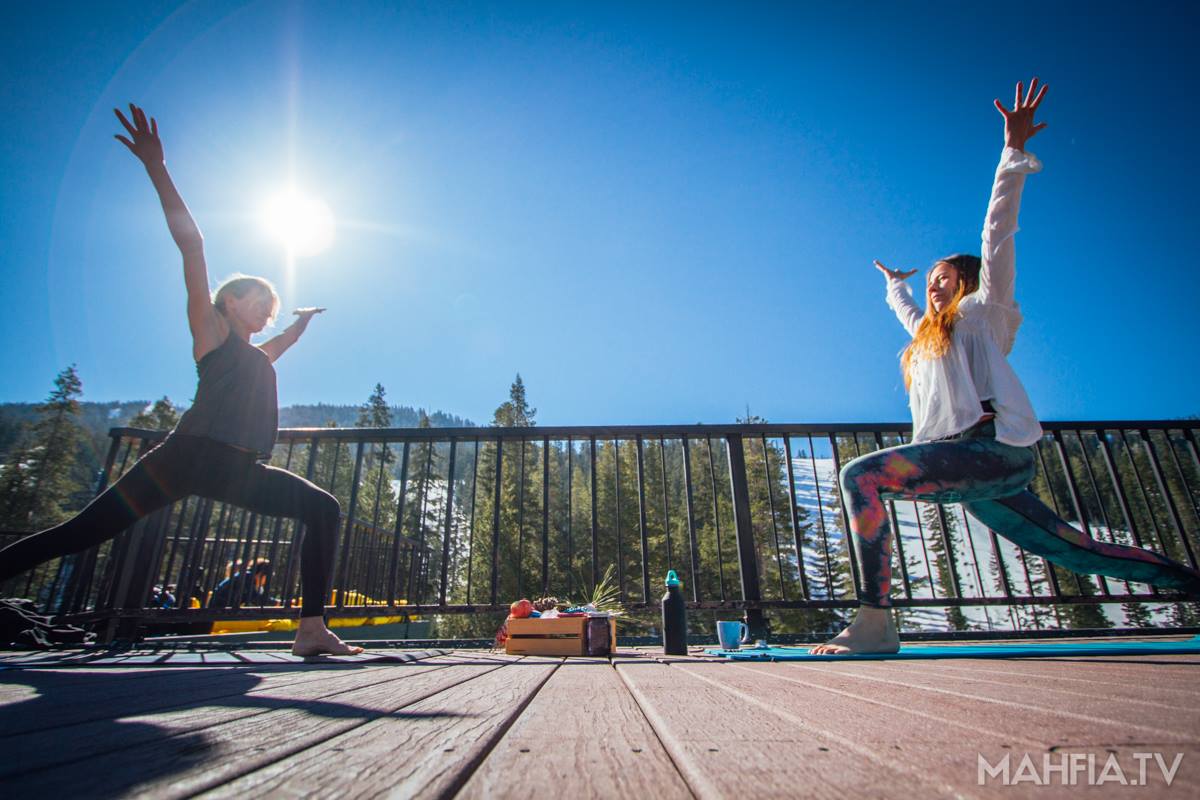 A MESSAGE FROM EVENT ORGANIZER:
A few years ago, I was diagnosed with stage 3 breast cancer and my community gathered to support my family and I. It's beyond words the type of healing it evoked. Today I have no cancer – and my heart has expanded beyond measure. This is my way of paying it forward. My hope is to raise funds for 2 local ladies affected by breast cancer to attend a surf/yoga/nutritional retreat in California the end of September. Funds raised will not only pay for all costs/expenses for their travels to and from California, but to offset all carbon emissions of their travels by equatorial tree planting in Costa Rica.
I have done these retreats for breast cancer thrivers and survivors for many years and have experienced them making a difference in peoples lives. I believe there is a need for more support and "aftercare" after cancer. There is no timeline for health and wellness, as it should be a way of life. And it's something that sometimes needs to be re- introduced after the intensity and trauma to the spirit of a cancer diagnosis/and all treatments, to remind the body and the soul of it's capabilities.
All funds raised will be shared with The Sarah Burke Foundation, as she has not only influenced the action sports industry that I am a part of, but her message of love and caring for kids in sports and beyond, is something I have always supported, appreciated, and adored about her.
RAFFLE AND AUCTION ITEMS DONATED BY:
Mizu, Wild and Heart, Four Sigmatic, Nesters, Shala Yoga, NorthYoga, Hot Box Yoga Vancouver, Sky High Lifestyles, Rebecca Amber Photography, Lulu Lemon, Paper Blanks, Be Clean Naturally, Tantalus Bike Shop, Sepp Bruhwilers Westside Surf Tofino, Glacier Air, Squamish Water Kefir Co, Proof Eyewear, Zephyr Cafe, Green Moustache, Mums Originals, Ice Breaker Merino Wool, Anastasia Chomlack Photography, Howe Sound Brewery, Sacred Light Yoga, Yoga Studio Squamish, Devlin Hair Salon, Megan Joseph Massage, and MORE
FAQs
Are there ID requirements or an age limit to enter the event?
No age requirements, this is definitely a family event.
What can I bring to the event?
Please bring your own yoga mat/hat/sunscreen/waterbottle/towel.
Where can I contact the organizer with any questions?
megan@b4bc.org
Is my registration/ticket transferrable?
Absolutely