Description
FEB 24 @ 5:30pm
Challenges of doing security in unchartered territory
Every day, the smart home is becoming a reality. The billions of new network nodes that appear from this evolution are changing the security landscape.

Wednesday February 24th, MTLappTalks will present Ubios' CEO and seasoned security expert Mathieu Lachaîne. He will walk us through the current and upcoming trends, from "protocol standards of the day" to the impact of utilities, telcos, insurers, and Silicon Valley giants on smart home security.
Is privacy a thing of the past?
What is the impact of all these new technology companies?
Are technology interconnections dangerous?
What are the risks?
All these issues will be addressed in our next Montreal app Talk.
Agenda
5:30pm - Networking opening
6:00pm - 40 min presentation
6:40pm - 15 min Q&A
6:55pm - 5 min takeaways
7:00pm - Networking
8:00pm - Door closing
About our next Speaker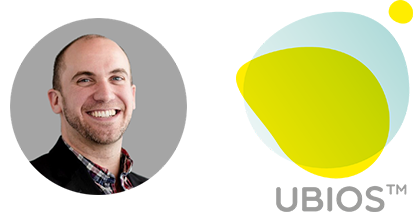 Mathieu Lachaîne, EMBA, UBIOS CEO & Founder
Serial entrepreneur, adventurer, involved citizen, disrupter. Coming from his 16 years information security background, what started as another side project to test a few crazy ideas in electronics is now in the final steps before launch.
And he could well change the way we think about the smart home: as a sustainable energy-efficient, human-centered lifestyle for the future.

See on Wednesday Feb 24th!
MTLappTalks Team
Don't hesitate to share your mobile projects with us and stay tuned for our next talk!