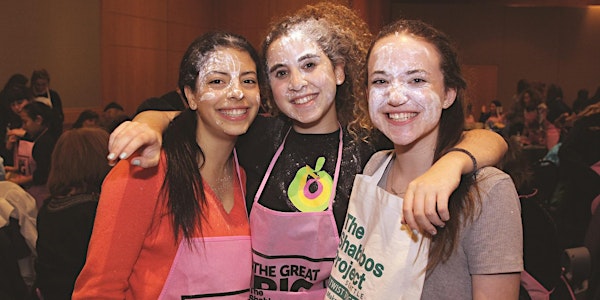 Shabbat Project Toronto Challah Bake Tuesday, October 23, 2018 @ 7:30 PM
Event Information
Location
Montecassino
3710 Chesswood Drive
Toronto, ON M3J 2W4
Canada
Description
On Tuesday October 23, the women of Toronto will join together and kick off the Shabbat Project with the 5th ANNUAL COMMUNITY CHALLAH BAKE. This evening will feature a hands-on workshop of braiding techniques, as well as allowing participants the experience of preparing two oven-ready loaves from scratch.

Join hundreds of women and girls under one roof for an amazing evening of Jewish pride,

creating unity and inspiration in our community by the poignancy of our joint prayers and blessings.
This will be Toronto's biggest womens Challah Bake this year and we look forward to seeing you there with your moms, sisters, daughters, grandmothers, friends, cousins...everyone!

It is highly recommend that you book for this event well in advance as space is limited. Doors open at 7:15 PM.

Date and time
Location
Montecassino
3710 Chesswood Drive
Toronto, ON M3J 2W4
Canada