Description
Event LINK- http://bit.ly/SheEOSimulcastLIVE
Our First Ever Global Simulcast
RADICAL GENEROSITY SIMULCAST
SEPTEMBER 13, 2018
3pm PT/6 pm ET

14, SEPTEMBER 2018
8am AEST/10am NZST

Join THOUSANDS of Activators and Ventures from FOUR countries for ONE live event.
We are hosting a LIVE global simulcast to kick off Radical Generosity 2018.

---
On September 13th at 6:00 ET SheEO is broadcasting its first Global Simulcast connecting thousands of Activators and our 32 ventures LIVE across four countries.
This dynamic event will start at a sheep farm in New Zealand with Founder of ShearWarmth, Lyn Neeson sharing updates on her Venture then moving to Victoria, BC to hear from Toni, Founder of Abeego updating us on exporting to 19 countries, to New York City to hear from Chelsea Briganti Founder of Loliware on the huge impact she is having on replacing plastic straws, to Montreal, Quebec to hear from Margaret Magdesian Founder of Ananda Devices on her mini-brains that are making drug discovery faster and more cost-effective.
We'll travel across the globe going from living rooms to corporate offices to schools showcasing the power of radically generous women supporting and funding Ventures that are solving critical issues of the day from fake news, to plastics choking the planet, to food security, to empathy-based AI and the future of work.
We can't wait to hear about the impact that Radical Generosity is having around the world!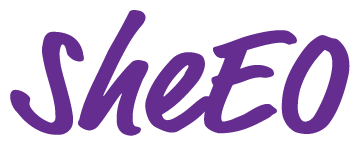 Organizer of SheEO Radical Generosity Simulcast
SheEO is a global community transforming how we fund and support women + non-binary entrepreneurs working on the World's To-Do List. Since 2015, 7,000+ Activators across five countries have collectively loaned out $5M to support 100+ women-led Ventures. SheEO Ventures have a 95% payback rate on the loans, triple-digit revenue growth, are creating hundreds of new jobs, and are aligned with 2+ of the UN Sustainable Development Goals. Watch this video and visit our website to learn more!