Event Information
Refund policy
Refunds up to 7 days before event
Eventbrite's fee is nonrefundable.
We invite you to grab your choice of beverage and join us as we chat with leaders across the globe on this current topic.
About this event
"What's your aim in life?"
"What makes you feel complete?"
"Where do you see yourself in the next 10 years?"
Typically responses would include having a successful career, have money, being able to travel and maybe have a great life with little to no regrets. If we were to simplify it, it would be as simple as wanting to "be happy and successful". For many, this "small and modest" goal just seems light years away.
The combination of a successful career, a loving family, and a strong social network may seem like the recipe for a perfect life. But chances are that many of us still feel like something is missing—and that "something" is our Purpose in life.
In current times when we are facing a global pandemic, where some people are overworked, others are temporarily displaced from the work environment and others have been contemplating a shift in their lifestyle, finding one's sense of Purpose is the key ingredient.
So what does this mean? Purpose is where we find meaning—what we want to do and what we can contribute. A healthy sense of Purpose helps us to put events in our life in perspective; not only does it help us to find and do things that add meaning to our life, it also helps when things go wrong; it helps us refocus on the things that really matter and are meaningful to us. This is a huge step towards helping us to move ahead and enjoy life.
But a Sense of Purpose only gives us the direction and the end goal; it doesn't tell us how to get there. The good and bad news is this – it's all in our head. Our mindset and belief system affect everything in our life, from what we think and feel to how we act and react to the world around us. This may seem like something almost impossible but it's actually 100% in our power to transform the way we see life. Shifting our Mindset is required to match our aspirations and achieve true personal transformation to seek out our Purpose.
In our attempts to "Raise Mental Health Awareness", we have connected with subject matter experts from across the globe to help understand how we go about building better versions of ourselves that help us live a more purposeful and fulfilling life where we can be happy and successful.
This 90 minute discussion will also allow audiences to get to know our panel speakers personally and professionally. Panel speakers will share their challenges, failures and successes through real experiences, provide insights to lessons learned and have a proactive discussion on potential opportunities.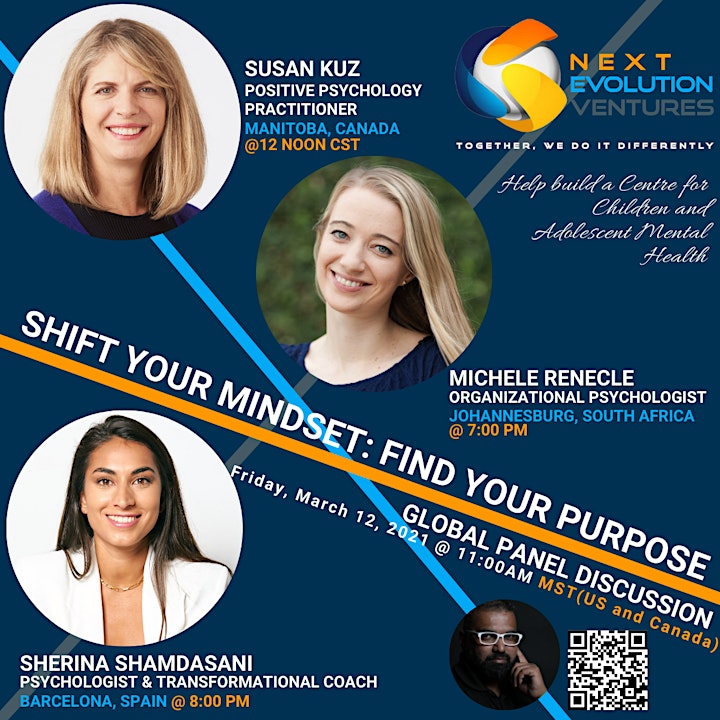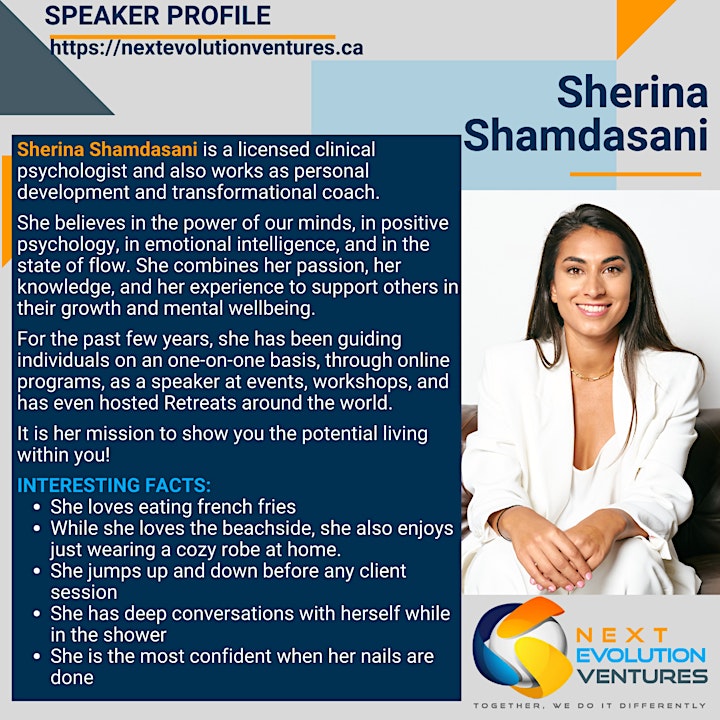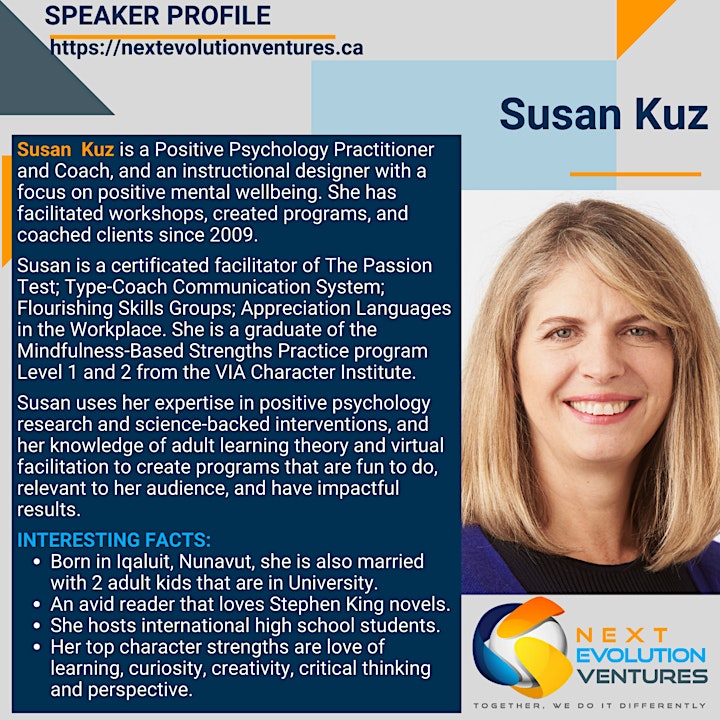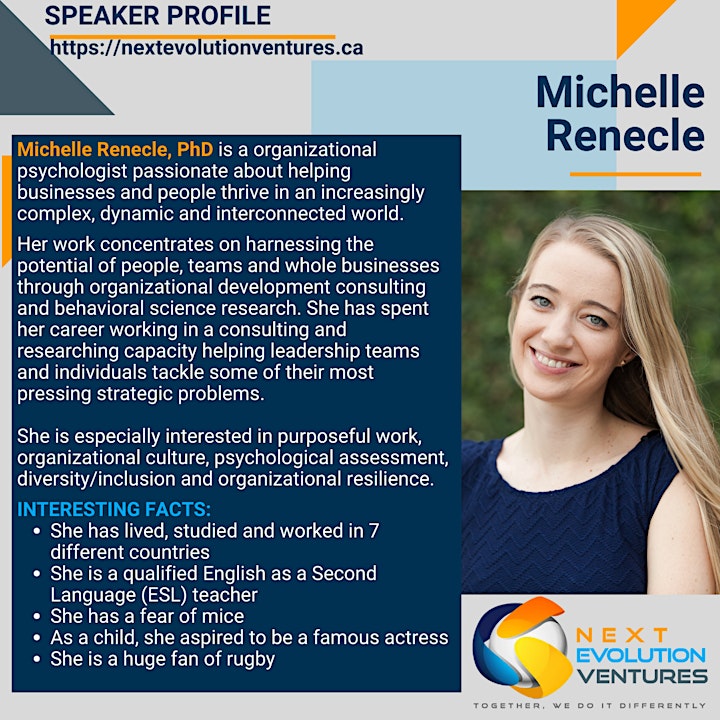 Date and time
Location
Refund policy
Refunds up to 7 days before event
Eventbrite's fee is nonrefundable.