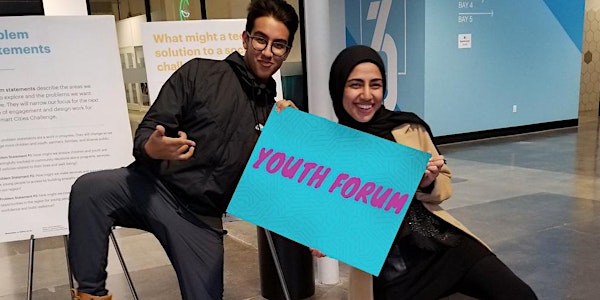 Smart Waterloo Region - Youth Forum
When and where
Location
RIM Park 2001 University Avenue East Waterloo, ON N2K 4K4 Canada
Description
Calling all young folks in Waterloo Region - we want to hear from you! Help our community win $50 million to support the well-being of children and youth!
Waterloo Region has been shortlisted in a national Smart Cities Challenge, with a one in five chance of winning $50 million. Our project focuses on improving the well-being of children and youth. To win, we need your ideas and input!
Join us on January 12th for our Youth Forum co-designed for local youth*, by youth - so you know it will be fun! The day will be filled with exciting activities, conversations and games. All of the activities are designed to make sure your voice is heard!
Complete with food, prizes, giveaways, and the chance to make new friends - come out and share your thoughts and feedback on how to make Waterloo Region THE BEST community in Canada for young people!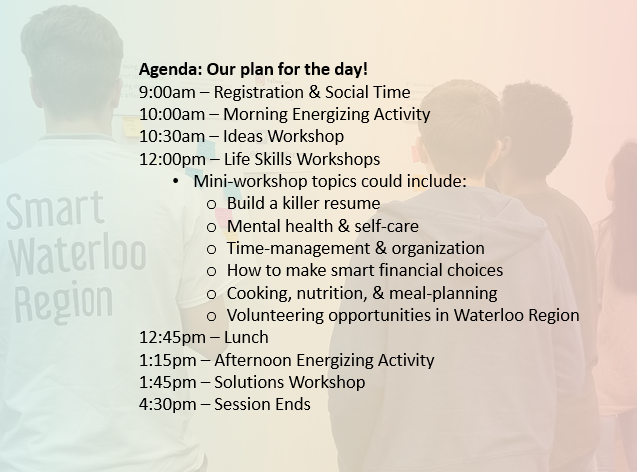 We know young people lead busy lives, so we designed our event to suit your schedule! Join us for the morning, afternoon OR the whole day! We can also help with transportation!
Questions? Email us at: smartwr@regionofwaterloo.ca. For more information about our project check out our website: www.smartwr.ca.
*We developed this Youth Forum for young people ranging from 11 to 18 years of age. If you're a bit younger or a bit older, please feel free to sign up! Keep in mind that super young folks and young adults, though welcome, might not get the most out of the day.