An exciting collaboration for an event about women in aviation. Event features a short history of women in aviation and panel discussion.
About this event
A Joint Celebration of Women of Aviation Worldwide Week and International Women's Day 2021!
Aviation has always found ways to bring the world closer together. In keeping with the spirit of this, the Alberta Aviation Museum is partnering with STEM Sisters and Elevate Aviation to bring communities together ONLINE through Soaring Opportunities: Exploring Women's Roles and Contributions in Aviation. Marking the museum's 8th annual celebration of Women of Aviation Worldwide Week , this celebratory online event is free and set to stream worldwide on Saturday, March 13th from 2:00pm 4:00 pm.
This is the first time these three organizations have come together to celebrate women's past, present, and future contributions to the aviation industry. Discover the early pioneering stories of women aviators, trainers, and more! Engage with a professional panel of industry specialists. Ask questions, participate in discussions, win door prizes, and break down barriers to a burgeoning inclusive industry! Whether you are wanting to learn more about industry, considering a career change, or would like to connect with other like minded professionals, there is something for everyone!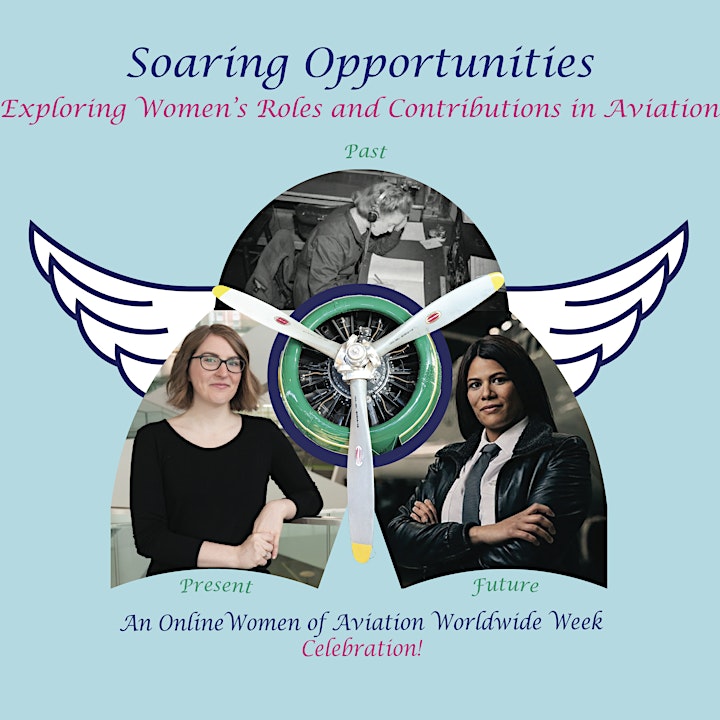 Saturday's celebration serves as a conclusion to Elevate Aviation's Cross Country Virtual Tour, and is part of Women Of Aviation Worldwide Week (WOAW); a global aviation awareness week for girls of all ages to mark the anniversary of the world's first female pilot license (March 8, 1910). The week is a call to address gender imbalance in the air and space industry.
Participation is free, but registration is required to receive the link to the celebration. Visit www.albertaaviationmuseum.com for more information.
Stay tuned as this page gets updated as we announce the panelists and door prizes!
Want to find out more about the organizations and event? Follow us on social media:
Alberta Aviation Museum
STEM Sisters
Elevate Aviation
Meet the Panel Moderator: Kendra Kincade, founder of Elevate Aviation.
Kendra worked as an Air Traffic Controller and founded Elevate Aviation after recognizing the lack of representation of women in the field.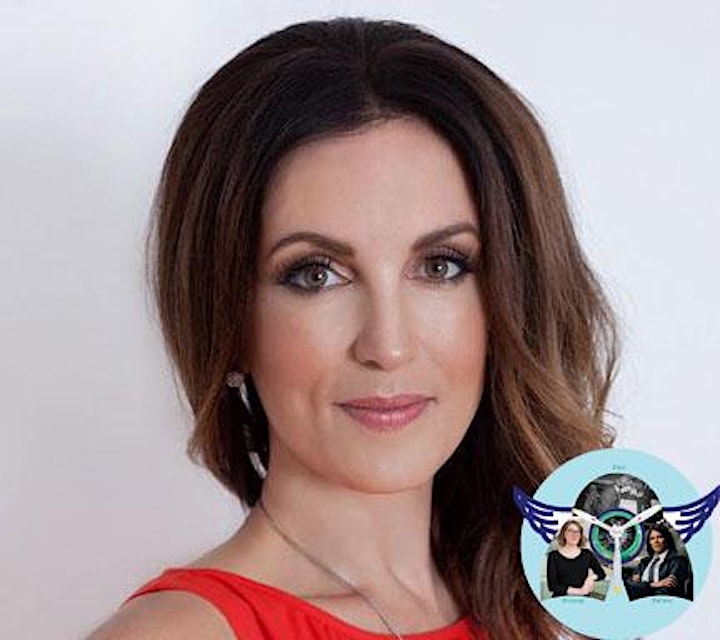 Panelist Number 1: Sophia Wells - Pilot
Sophia is the chief flight instructor at the Edmonton Flying Club. She holds an airline transport pilot's license and serves as a Transport Canada pilot examiner. She also flies the Citation 560 and Navajo for Morgan Construction, adding to her experience within the charter aircraft business. She gets to share her life-long passion for aviation through Elevate Aviation by inspiring and mentoring women new to the industry. Sophia was recognized in 2018 as a Top 20 under 40 recipient for Wings Magazine and in 2019 with the Outstanding Alumni Award from Mount Royal University. When she is not in the sky she enjoys spending her time with her husband Mark and their fur baby Elroy.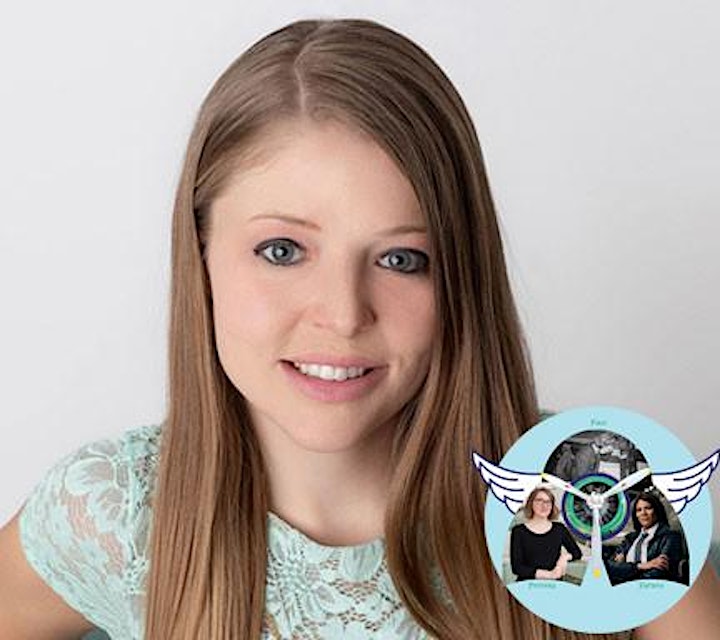 Panelist Number 2: Melissa Haney - Pilot
Melissa is an Inuk pilot with Air Inuit, and currently a captain on the Dash-8. She is from Inukjuak, Quebec a small fly-in only community on the Hudson Bay. In 2001, she became a flight attendant with Air Inuit. Her love of aviation blossomed with seeing what the pilots were doing as she saw Nunavik from a different angle, she then decided to take the jump and get her pilot licence. Finishing all her courses, she started flying the Twin Otter with Air Inuit and moved up the ranks. In 2016 she became the first female Inuk to reach captain, in 2017 the Canadian 99s honoured her with a commemorative stamp. She is passionate about mentoring young women and Indigenous youth in aviation. She is the Elevate Aviation Ambassador for the province of Quebec and the Air Inuit Sparrow co-ordinator that sponsors Nunavik Inuit to obtain their pilot licence.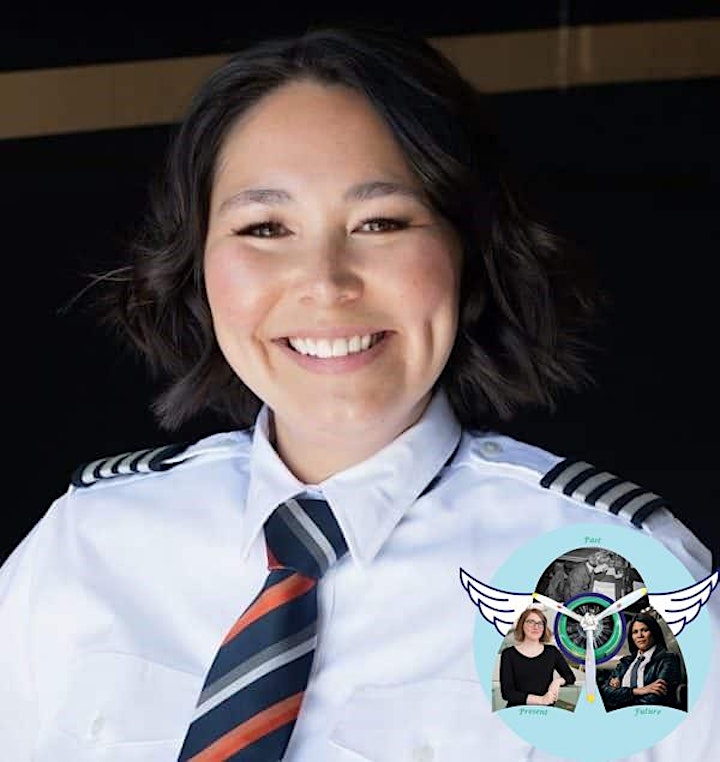 Panelist Number 3: Cassandra Hepp - Aircraft Maintenance Engineer
Cassandra grew up in Olds, a small agricultural town in Alberta, with three sisters. She took her Bachelor of Science at Mount Royal University before enrolling in the Aircraft Maintenance program at SAIT. After graduating, Cassandra moved to the Northwest Territories and began working for Canadian North as an Aircraft Maintenance Engineer. She has a true passion for aviation, loves living in northern Canada, and enjoys sharing her career as an AME to help others find their dream careers through her role as Elevate Aviation's Northern Territories Ambassador.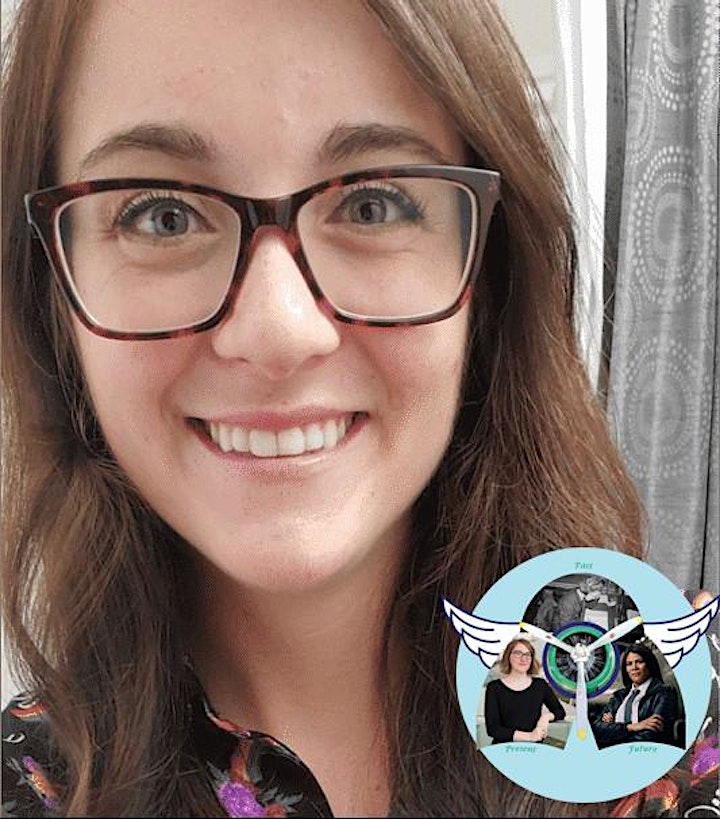 Panelist Number 4: Meghan Gaze – Flight Service Specialist
Meg grew up always looking to the skies and has had a passion for aviation since she was a child. As the years went by, that passion grew and led her to becoming a part of Elevate Aviation in 2016, where she is now the Membership Coordinator. After working as a Dispatcher at the Edmonton Flying Club and getting started on her Private Pilot's License, Meg switched gears and started training with NAV Canada in Air Traffic Services. Now, Meg is a Flight Service Specialist with NAV Canada, currently working at the airport tower in Fort Nelson, BC. In her free time, she loves hiking and photographing the remote areas around her small northern town – especially the breathtaking Northern Light displays. She plans to continue pursuing her pilot's license in the near future and looks forward to achieving that lifelong goal.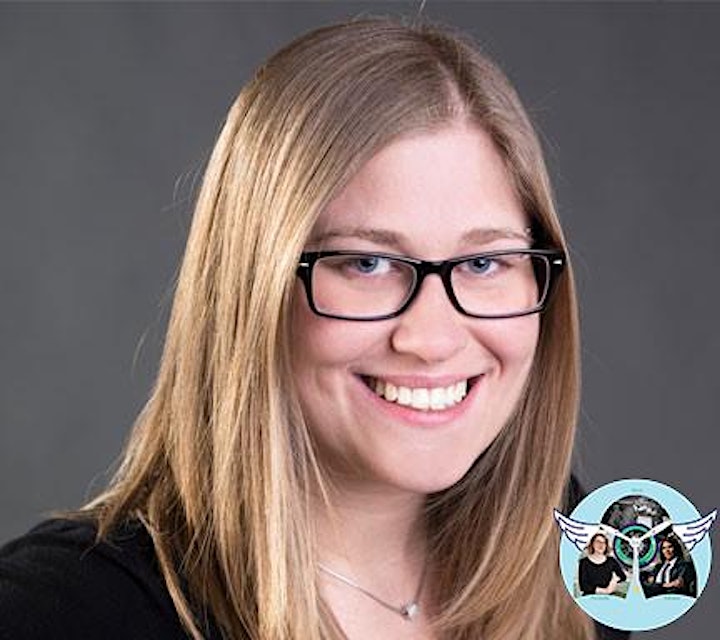 Organizer of Soaring Opportunities: Celebrating Women's Contributions in Aviation