Description
IEEE Young Professionals in association with IEEE Microwave Transmission and Techniques society (MTT) will like to invite you to "Solar Evening" which is a seminar series by Dr Phil Scherrer, Principal Investigator, NASA Solar Dynamics Observatory (SDO )mission and Dr Deborah, Director ,Stanford Solar Center.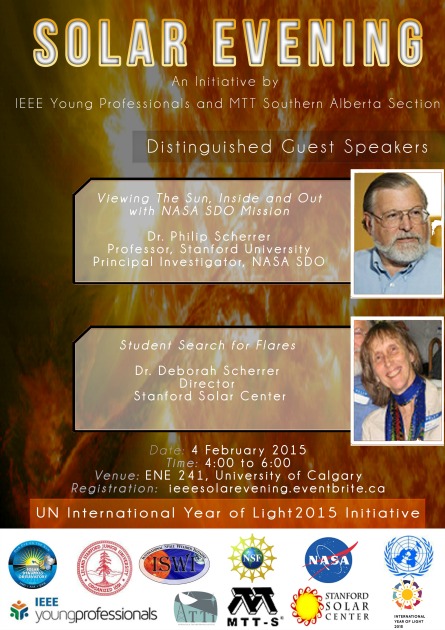 Date :- February 4, 2015
Venue :- ENE 241
Time: 4-6 pm
NOTE :
- Since this is a multi-discipline initiative we would encourage you to pre-register for the event to ensure seat for you. For registration visit : ieeesolarevening.eventbrite.ca
Looking forward to your presence at the event.