Description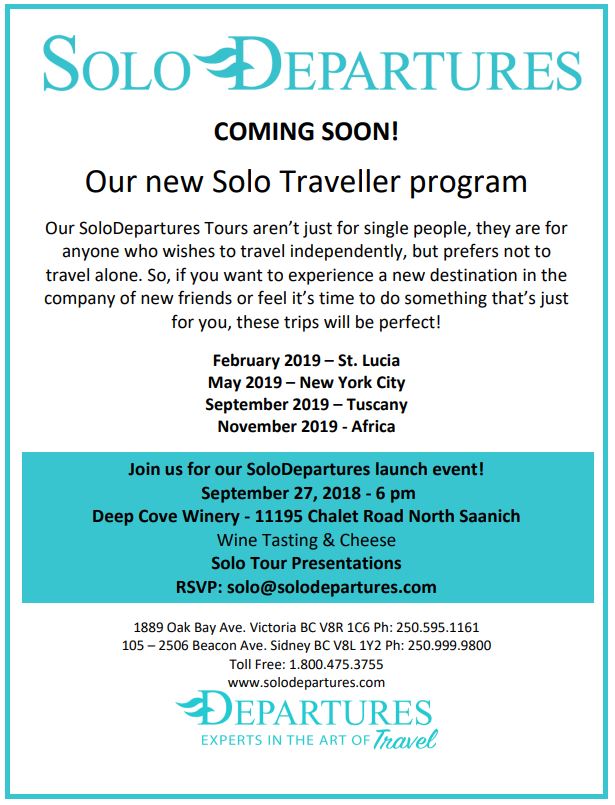 Join us for this exclusive launch event for our new SoloDepartures program,
Our SoloDepartures Tours aren't just for single people, they are for anyone who wishes to travel independently, but prefers not to travel alone. So, if you want to experience a new destination in the company of new friends or feel it's time to do something that's just for you, these trips will be perfect!
We will be showcasing our line-up of 2019 tours and cruises!
Feb 2019 – St. Lucia
May 2019 – New York City
September 2019 – Tuscany
November 2019 - Africa

September 27, 2018 @ 6 pm
Deep Cove Winery 11195 Chalet Road North Saanich
Wine Tasting & Cheese
Solo Tour Presentations
RSVP: solo@solodepartures.com
---
EXTRAORDINARY Destinations – EXTRAORDINARY Cultures – EXTRAORDINARY Experiences