Spiritual Workshop: How to Overcome Personality Defects and Improve Concent...
Description
In this workshop, you will learn how to reduce your personality defects which are the cause of unhappiness. You will also learn how to overcome sleep disorders, sleep better and how to chant for improving concentration and overall peace of mind.
In the first session, we will see how to practically implement the Personality Defect Removal (PDR) process. You will discover how to identify your personality defects and you will learn the unique technique to overcome them.
In the second session, we will present the findings of unique research which we conducted on sleep, sleep disorders and their spiritual implications. We have found that factors such as sleep position, your choice of diet, and the time you go to sleep all affect the quality of your sleep. You will learn practical spiritual techniques that will help to protect you during sleep so you are better rested in the day.
Spirituality is a science of experience, so a collective chanting session is included at the end of the workshop, allowing you to experience the benefits of chanting first-hand. Techniques to chant with concentration that take the modern lifestyle into account are also discussed.
By regularly practicing the techniques taught in this workshop, you will gain the benefit of progressing spiritually at a faster rate and experience peace of mind.
Program of the Workshop:

13:30-15:30 | Assess your Personality Defects and Learn the Technique to Overcome them (Practical Session)
15:30-16:30 | Uncover the Enigma of Dreams and Overcome Sleep Disorders
16:30-17:00 | Tea & Coffee Break
17:00-18:30 | Collective Chanting Session to Learn Chanting Techniques for Better Concentration
Where To Find Us
Walk up to the second floor
Tickets and Registration
This is a free workshop. You can donate as per what you feel you have gained from our workshop. If you have any questions or would like to contact us, please email ssrffareast@gmail.com
About the presenters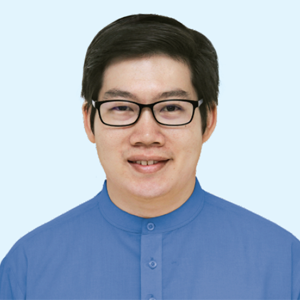 H.H. Rendy Ekarantio is from Jakarta, Indonesia. Since he started spiritual practice in 2011, his defining trait has been his humility. His Guru, H.H. Dr Athavale once said that "No one is humble like Rendy." This humility, along with his other qualities such as thinking of others and devotion to God enabled him to make rapid spiritual progress to Sainthood in only 7 years. Initially, he was a shy and reserved person, but he made sincere efforts to overcome this through his spiritual practice. In time, he began to conduct lectures and workshops regularly in Indonesia and in the SSRF research centre in Goa, India. He would conduct in front of hundreds of people with confidence and warmth. He has united SSRF seekers in Indonesia and developed numerous seekers in their spiritual journeys. He is an example of ideal spiritual leadership. Throughout all of this he has worked as a management executive at an oil and gas company and supported his wife and children. Thus, he is also an ideal example of how one can make spiritual progress while working and supporting one's family.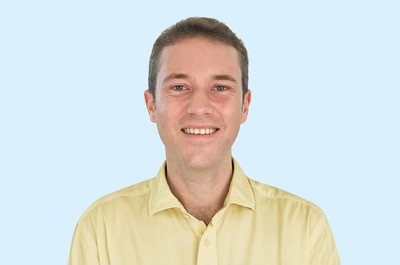 Mr Vincent Malherbe is from Belgium and has been living in Singapore since 2003. His life in Singapore was very busy and fast paced, trying to balance raising a family and pursuing his career in a competitive city. When he discovered the SSRF website in 2017, he started his spiritual practice of chanting the Name of God, personality defect removal and also implemented spiritual healing remedies. In a short time he experienced a drastic positive change in himself and experienced much better health, a more stable mind and a reduction in overall stress levels. Out of his gratitude to God and to His Holiness Dr. Athavale, Vincent conducts spiritual workshops to spread spirituality as his service unto the Truth.
This event is organized by:
The Spiritual Science Research Foundation