Description
Join us for the Spring 2019 Regional Systemic Therapy Education Day!
The South West Regional Cancer Program invites you to participate in the second annual regional systemic therapy education day.
Date: Saturday, May 25th, 2019
Time: 9:00AM – 4:00PM
Location: Quality Inn Hotel and Suites in Woodstock, Ontario
Cost: Free Event – Participants responsible for their own travel and accommodations
To help planning for the day, registration is mandatory. Thanks for your cooperation.
TENATIVE AGENDA EMBEDDED BELOW – finalized agenda to follow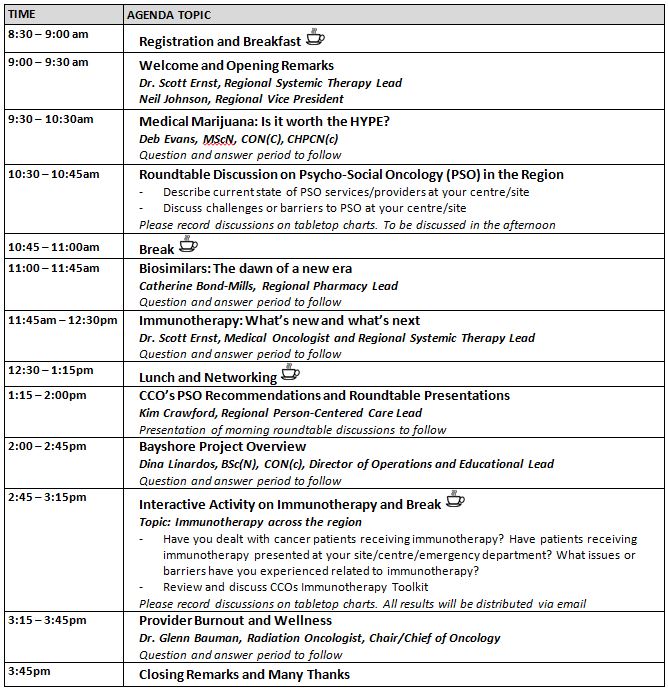 This collaborative event is targeted for GPO's, Physicians, Nurses, Pharmacists, Pharmacy Providers, and Allied Health across the Region working within systemic therapy. Please distribute to the appropriate staff at your site.
Thank you in advance for your participation and support.
Sincerely,
Dr. Scott Ernst
Elizabeth Pungitore
Julie Deline
Susan Reiger
Laureen Plommer
Catherine-Bond Mills