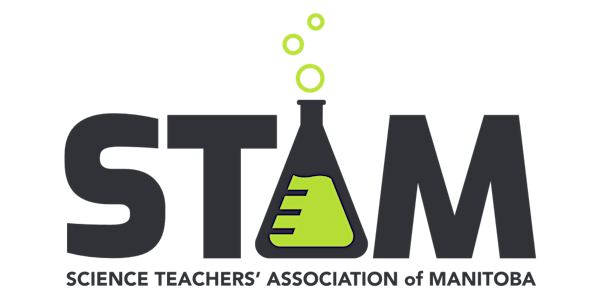 STAM MTS PD Day Conference Oct. 21, 2022 Presenter Registration
Register to present at the Science Teachers' Association of Manitoba (STAM) Conference October 21 2022.
About this event
Are you interested in sharing with teachers of science in Manitoba?
The Science Teachers' Association of Manitoba (STAM) is seeking presenters for our annual Special Area Group of Educators MTS PD Day Conference on Friday October 21, 2022 (UN International Year of Basic Sciences for Sustainable Development). You may choose to present in-person at Garden City Collegiate, at your own location , or virtually through a platform of your choice.
 Some details:
We will have a virtual keynote speaker (TBA) on Friday October 22nd, 9:00-10:00 a.m.
Presenters are invited to share during 60 minute sessions which may be repeated.
The choice of session times include 10:30 a.m.-11:30 a.m., 11:30-12:30 p.m., 1:30-2:30 p.m. and 2:30-3:30 p.m. (Please note these times may change slightly.)
Presenters may choose to offer a session at their own location, following all Manitoba Public Health requirements.
Sessions will be limited to 20 participants unless otherwise indicated.
As a presenter you will receive a complementary STAM membership, conference registration, and a gift card.
To meet the program deadline set out by the Manitoba Teachers Society, we request that presenters register by June 20th, 2022.
STAM will reimburse presenters for materials expenses up to $100 with receipts. For sessions requiring a larger budget please contact the conference organizer. A reimbursement form will be provided.
We are always looking for new presenters and sessions.