Success Soirées for the Wise and Adventurous Businesswoman
About this event

Discover THE best ways to better your business
Marketing, Mindset, Money, Branding, Sales, Social Media & more!
Join our bimonthly line-up of inspirational speakers

Thursday, July 8th, 3 pm MST. 
2 hours of
enlightening insights, achievable ideas & image enhancement not to mention, innovative surprises!
And, new addition, back by popular demand!
HAPPY HOUR from 5-6pm - Smart and savvy socializing with ALL the attendees.

Four fabulous speakers presenting an array of intriguing topics
Business & personal growth in an entrepreneurial environment
This is Mingling with Meaning
Come for the camaraderie, the connection, the collaboration!
Linger online to ask questions of the experts 
Take advantage of the generous V.I.P. 10% reduction on all Caprice Consignment delights 
Remember it's not shopping; it's "visual branding"!
We have an extra added "interactivity" to involve all attendees
More to come on the fun.
This is a Zoom with true va va voom!
Leave our meeting feeling refreshed, restored, uplifted & empowered, 
having learned, laughed & fallen in love with your brilliant self!

The Power of Publicity - Time to Stop Being a Best-Kept Secret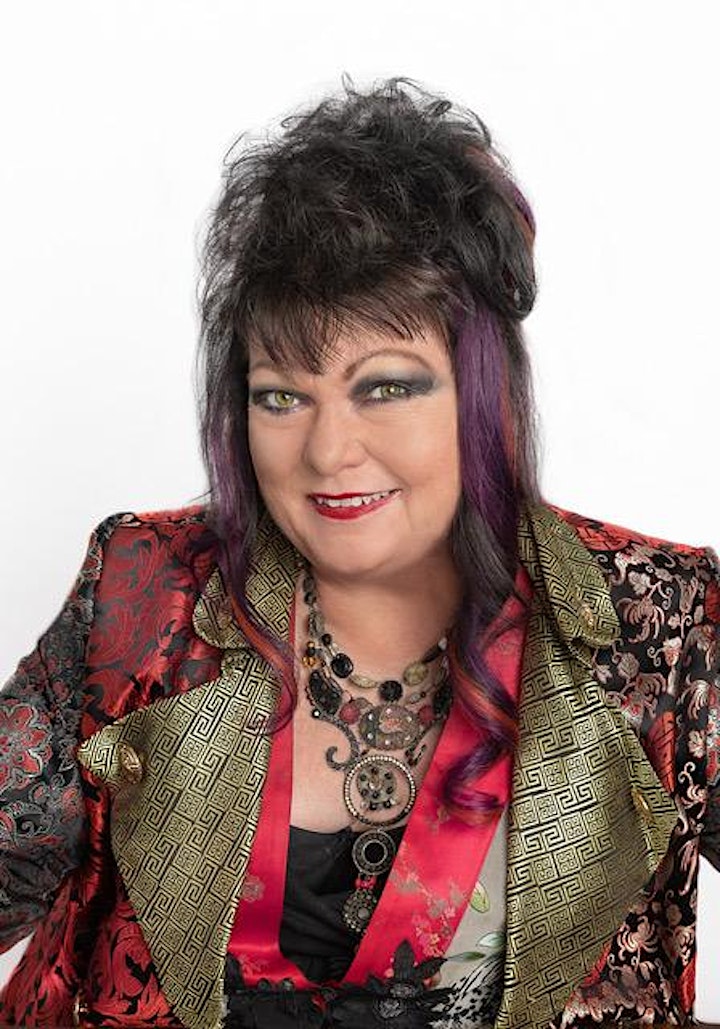 With so many online, now, more than ever, you need to SHINE!
How you convey your message has never been so important.
Zandra Bell
gives voice to your business success.
Creative Marketing Innovator - Promotional Wordsmith – Inspirational Speaker & Humorist
Zandra will take you through her simple success strategies step-by-step, revitalizing your methods along with your mindset.
Master the empowering elevator speech
Discover your "WHY" & brand build around it
Create & deliver presentations that pay
Revitalize your money mindset
Attract clients & close sales
Written or spoken          
the RIGHT words really do make you more money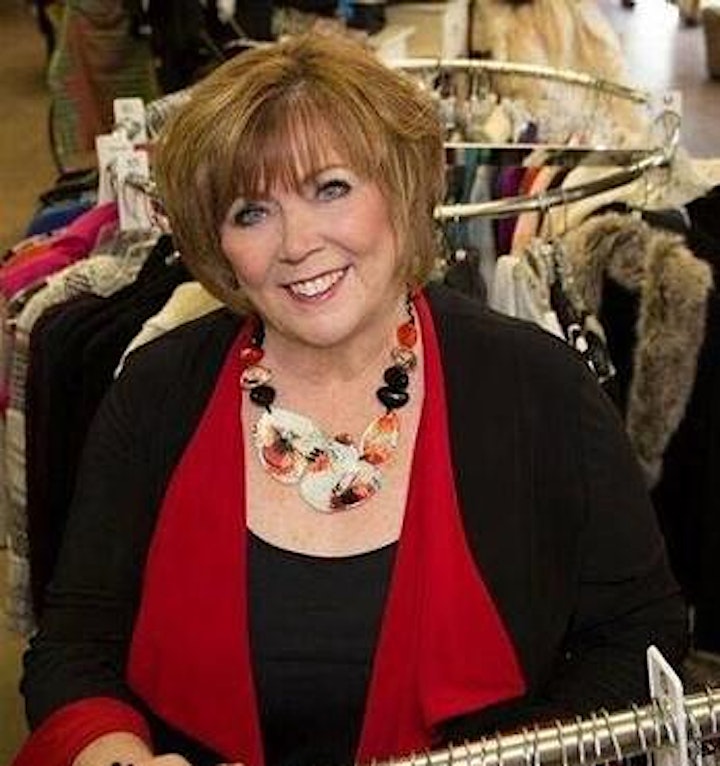 Glenda Polak
Retail therapist extraordinaire Glenda Polak has reigned supreme over her superbly curated treasure trove of upscale fashion finds for almost twenty years.
Yes, Caprice Consignment, undoubtedly one of Edmonton's most irresistible shopping destinations, is a testament to women's inspiration, self-love, and delightful experience, thanks to Glenda's conviction that it's never about making a sale; it's about making a difference.
In addition to overseeing a new, online sales component for her store, Glenda co-hosts the bi-monthly women's networking event, Success Soirées. This award-winning entrepreneur, speaker, and event organizer has also recently founded a not-for-profit organization, The Sharing Closet, and launched an innovative personal style program, The Business of Empowered Dressing, helping women build confidence, individuality, and self-esteem.
That's just in the last year!
Clearly, the clothes we wear make an incredible impact, and so does Glenda Polak. Ladies, it's time to put on your power!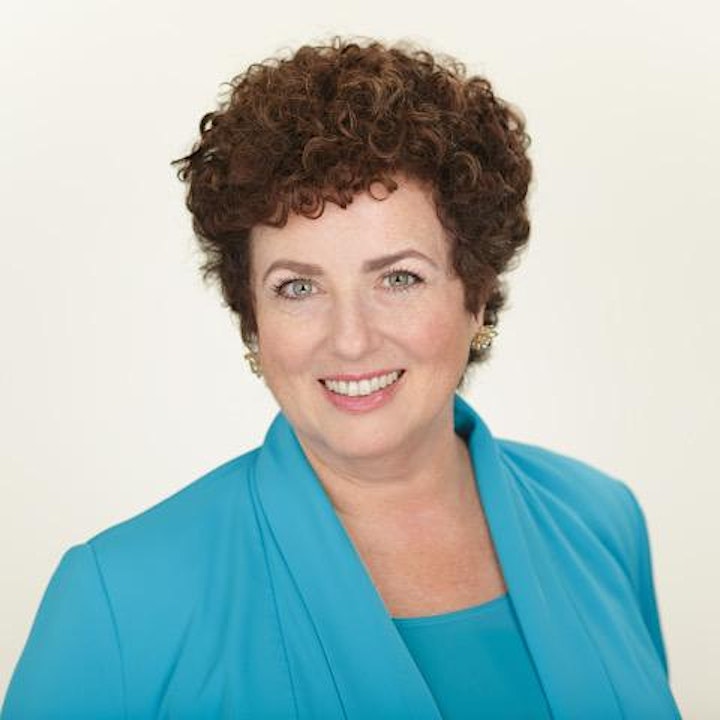 Jill Lublin
Jill Lublin is an international speaker on the topics of Radical Influence, Publicity, Networking, Kindness and Referrals. She is the author of 4 Best Selling books including Get Noticed...Get Referrals (McGraw Hill) and co-author of Guerrilla Publicity and Networking Magic. Her latest book, Profit of Kindness went #1 in four categories. Jill is a master strategist on how to position your business for more profitability and more visibility in the marketplace. She is CEO of a strategic consulting firm and has over 25 years' experience working with over 100,000 people plus national and international media. Jill teaches a virtual Publicity Crash Course and consults and speaks all over the world. She also helps authors to create book deals with major publishers and agents, as well as obtain foreign rights deals.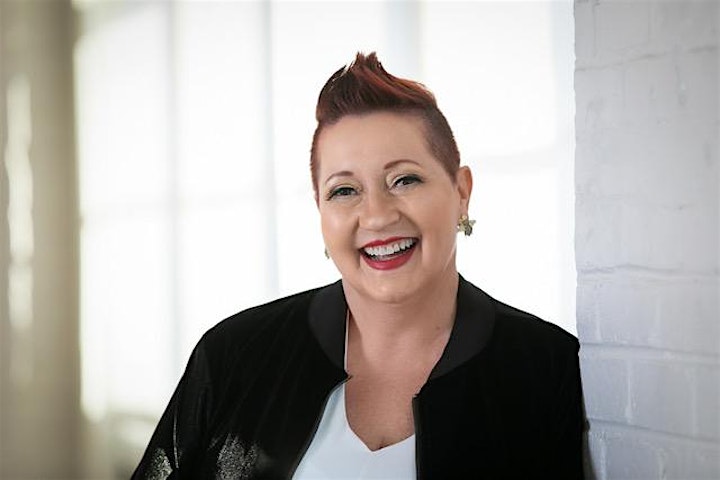 Connie Zeller
Competent, unshakeable, and wholeheartedly dedicated to her clients not only meeting but exceeding their attendees' expectations, Connie Zeller is the event coordination genius you've been seeking.
Originally the CEO and founder of C. Zeller Events, Connie took advantage of 2020's changes to rebrand her business, now called Salty Bee Events. Readily embracing the necessary transition to "virtual", she expertly took on the whole new array of challenges and considerations now faced by speakers, coaches, and event planners. Having honed her skills producing major corporate healthcare conferences across the nation, Connie has always triumphed over adversity simply by keeping her cool and caring about others, never faltering from her superb brand of quality customer service.
Now, Salty Bee is famous for creating transformational events and bringing together people driven to make a difference. With everyone doing business online, Connie ensures that clients can still reach their ideal audience using her signature process for growth and financial success at their virtual events.
Overall, Connie's goal is to provide groundbreaking ideas that result in incredible experiences and deep connections so that you, as an event host, can boldly accomplish your objectives and significantly expand your influence.
Make Connie Zeller an integral part of your team. It's time to play a bigger game!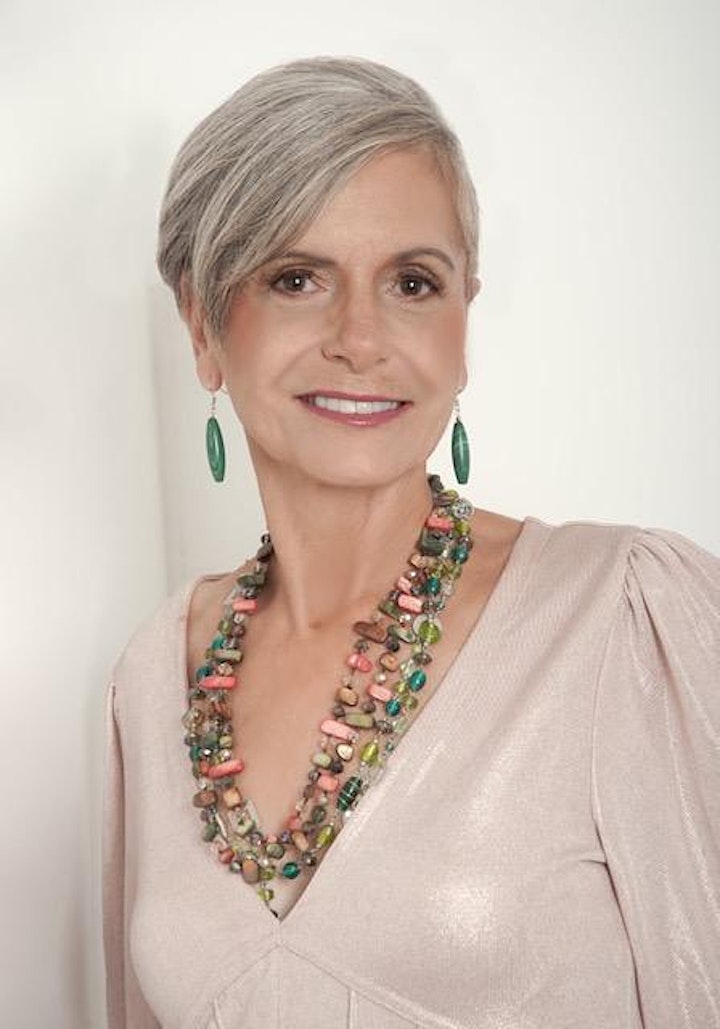 Patti Dell'Osso
Rarely would undergoing a life-threatening illness ever be considered a gift, yet conquering cancer turned out to be a powerfully positive catalyst for animal communicator and intuitive Patti Dell'Osso. Almost from her moment of diagnosis, she felt her spirituality reawaken, calming her with the peaceful awareness that she was merely undergoing a life transition and would ultimately be well again.
On leave from her high-level position as a communications and education manager for a corporate group benefits company, Patti had the time and solitude to go within and reevaluate her life's journey. Refocusing her perspective on solely living in the moment, she made profound changes in her self-care while letting go of past regrets and anxieties about the future.
Choosing early retirement, Patti began to explore her innate healing gifts as an empath and natural intuitive, a self-realization that the Universe had repeatedly been reinforcing for years. The moment she stepped into her Reiki master's studio to begin her studies, she felt like she'd finally come home.
Now, a master herself specializing in animal Reiki, she is dedicated to hands-on and virtual energy healing, having always been drawn to animals' unique vulnerability and endless capacity for unconditional love.
Thanks to her talent for improving the lives of family pets, right on through to domesticated goats and horses, Patti has become their voice, raising awareness of the deep emotional bond animals have with their humans and how deserving they are of our respect, compassion, and love.
A testament, herself, to strength, resilience, and the power of reinvention, Patti Del'Osso now leads the fulfilling, intentional life she previously could only imagine, making a tremendous difference for animal lovers and the noble beasts they adore. As she heals them, Patti maintains that she, herself, is healed.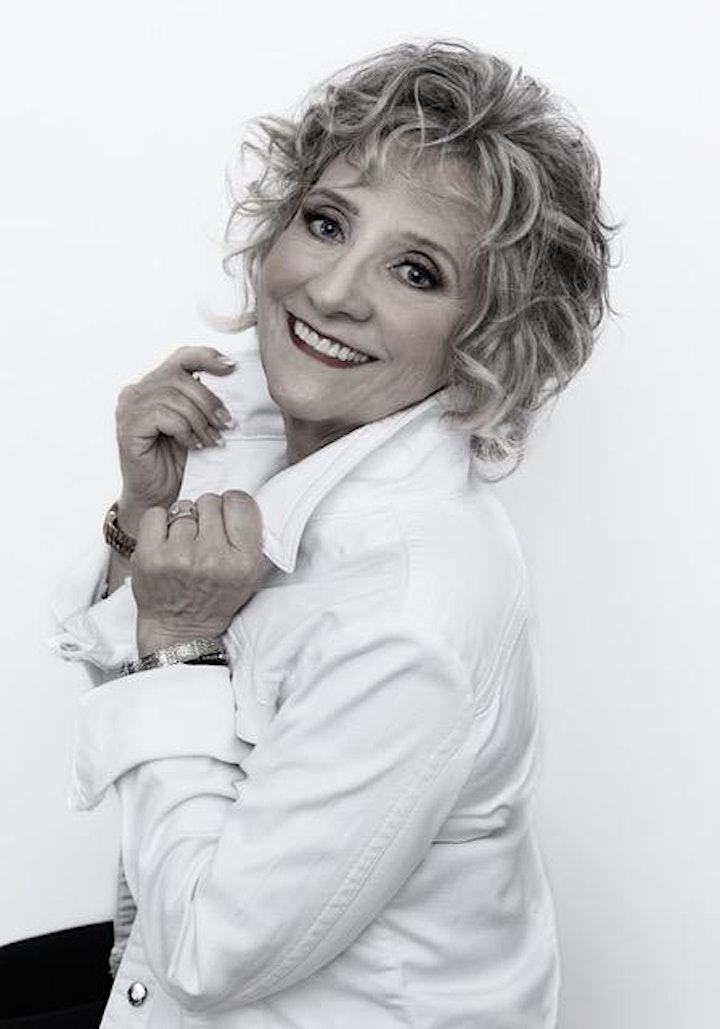 Gail McDonald
Change is uncomfortable, unsettling, sometimes even downright terrifying, but it is an unavoidable constant in our lives. For certified career and personal development coach Gail McDonald, the founder of TranscendentSelf, it's not just about surviving life's many changes. It's all about making the most of them!
A professional speaker and facilitator for almost 20 years, Gail has inspired an extensive array of audiences from diverse backgrounds in both the private and public sectors. She has delivered training on everything from improved communication skills, accountability, and customer service right on through to leadership, and life after layoff, including a very fulfilling opportunity, helping Canadian Armed Forces personnel successfully reintegrate back into civilian life. Although the details differ, the core focus of her work involves teaching the art of optimizing life transition.
Empowering not just professional audiences with her insights but working privately with aspiring individuals as well, Gail helps us understand that, as opposed to our greatest anxiety, failure is actually our friend, the only way, in essence, to build the resilience needed to ultimately achieve success.
So many people today, lost and confused with no compelling life purpose, are letting fear and insecurity prevent them from realizing their dreams. Not on Gail's watch! In a non-judgmental atmosphere of acceptance, positivity, and grace, this empathetic thought leader will help you build the courage and the confidence to rediscover who you really are and determine what you want to create as your preferred reality so you can move forward, effortlessly embracing sustainable change. Gail's own reward, as she sees it, is the consummate joy that comes from leaving people at a higher level of awareness and a lot more in love with themselves than before.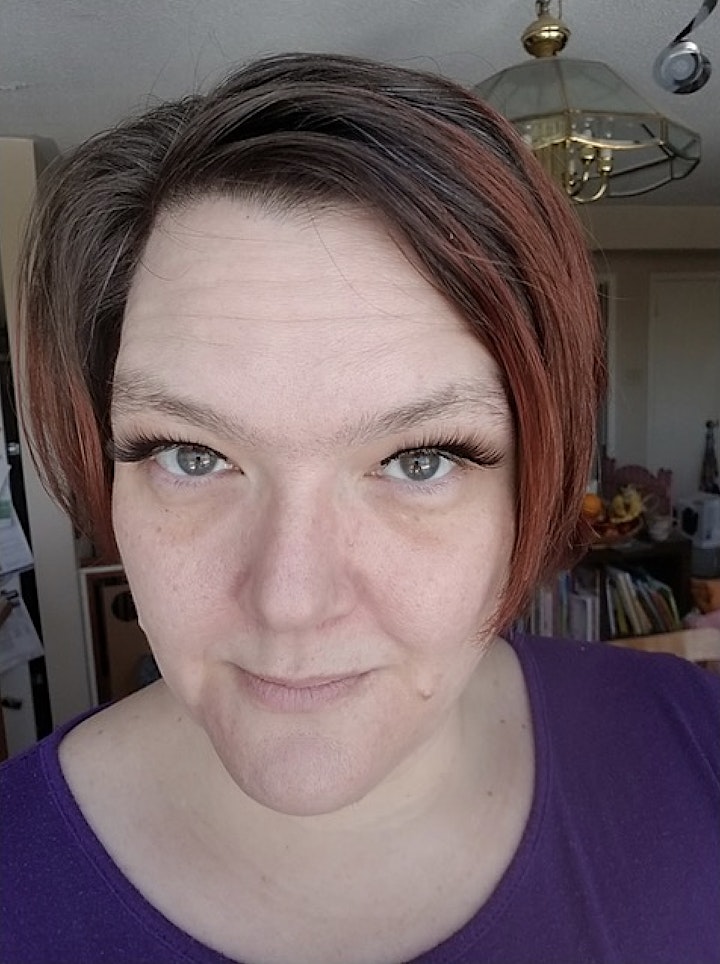 Christine Killing
Business: Tori Belle Cosmetics
Your Greatest Passion Professionally Speaking: Creating and cultivating confidence! I love helping myself and other people feel confident, with all they do.
The Adjective that Best Describes You: Dynamic
Your Official Title/Credentials: Senior Affiliate
Your Superpower: I will make you believe in yourself.
How Do you Change the World? I change the world by providing a safe space for people to explore their joy, and sorrows. I help people recognize their worth, and value. I share my own confidence to help others find their confidence, and we are all better for it!
Most Prized Possession: My mental health wellness.
Astrological Sign: Libra
Your Proudest Accomplishment Professionally Speaking: Ranking up to Senior Affiliate in my first month with Tori Belle!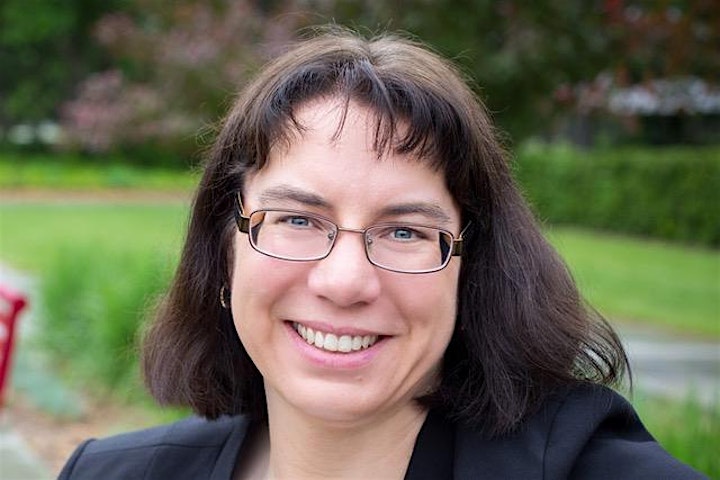 Ingrid Carleton
Our tech goddess
Ingrid's Digital Desk, the innovative, business venture launched by analytics and quality management expert, Ingrid Carleton, provides busy entrepreneurs with creative, customized solutions to their administrative and digital marketing needs.
An environmental laboratory biologist, with a Bachelor of Science in Ecology from the University of Calgary, Ingrid excelled in many facets of her profession while working with select organizations over the years, including her specialty, environmental ecotoxicology. From strategic data analysis, to reviewing and revising standard operating procedures, right on through to conducting internal audits to improve the quality of company operations, Ingrid honed her talents in project coordination, and the development of effective systems and processes to promote advanced efficiency in the workplace.
A dedicated advocate for women's empowerment, Ingrid has held many volunteer leadership positions within the Girl Guide organization as well, where her determined focus on time management, meticulous attention to detail, and, of course, her brilliant gift for generating order out of chaos, continue to enhance her mentorship of the program participants.
It is this formidable array of professional and personal skills that Ingrid now brings to her new vocation, assisting entrepreneurs so that they can focus on their zone of genius, which is conducive to their ultimate success. Thanks to Ingrid, more and more business owners have the freedom to choose how they spend their time, and ultimately earn more money!
Uplift your spirits
as you learn how to uplevel your business

Event Agenda:
Thursday - July 8th, 2021
3:00 PM - 5:00 PM MDT
Happy Hour - 5 PM to 6 PM MDT
Join us after the main event for an Après-Biz Chat Room Happy Hour!
Online event.
The link to join the event will be sent to you in your registration confirmation email. 
Join us now! Space is limited.
Reserve your place today!
Date and time
Location
Refund policy