Success Soirées for the Wise and Adventurous Businesswoman
About this event

Discover THE best ways to better your business
Marketing, Mindset, Money, Branding, Sales, Social Media & more!
Join our bimonthly line-up of inspirational speakers

Thursday, August 5th, 3 pm MST. 
2 hours of
enlightening insights, achievable ideas & image enhancement not to mention, innovative surprises!
And, new addition, back by popular demand!
HAPPY HOUR from 5-6pm - Smart and savvy socializing with ALL the attendees.

Four fabulous speakers presenting an array of intriguing topics
Business & personal growth in an entrepreneurial environment
This is Mingling with Meaning
Come for the camaraderie, the connection, the collaboration!
Linger online to ask questions of the experts 
Take advantage of the generous V.I.P. 10% reduction on all Caprice Consignment delights 
Remember it's not shopping; it's "visual branding"!
We have an extra added "interactivity" to involve all attendees
More to come on the fun.
This is a Zoom with true va va voom!
Leave our meeting feeling refreshed, restored, uplifted & empowered, 
having learned, laughed & fallen in love with your brilliant self!

HEALTH is WEALTH
Nothing is more important than you feeling good. It's the foundation for positive intention and creation.
"If you have not consciously made the decision to be rich, excellent, and healthy, then you have unconsciously made the decision to be poor, mediocre, and unhealthy." -Wattles Wattles
FASHION STATEMENT
WEAR anything or everything ORANGE in honour of your life essence energy associated with the Sacral Chakra. It's all about passion, sensuality, money, creativity, and joy!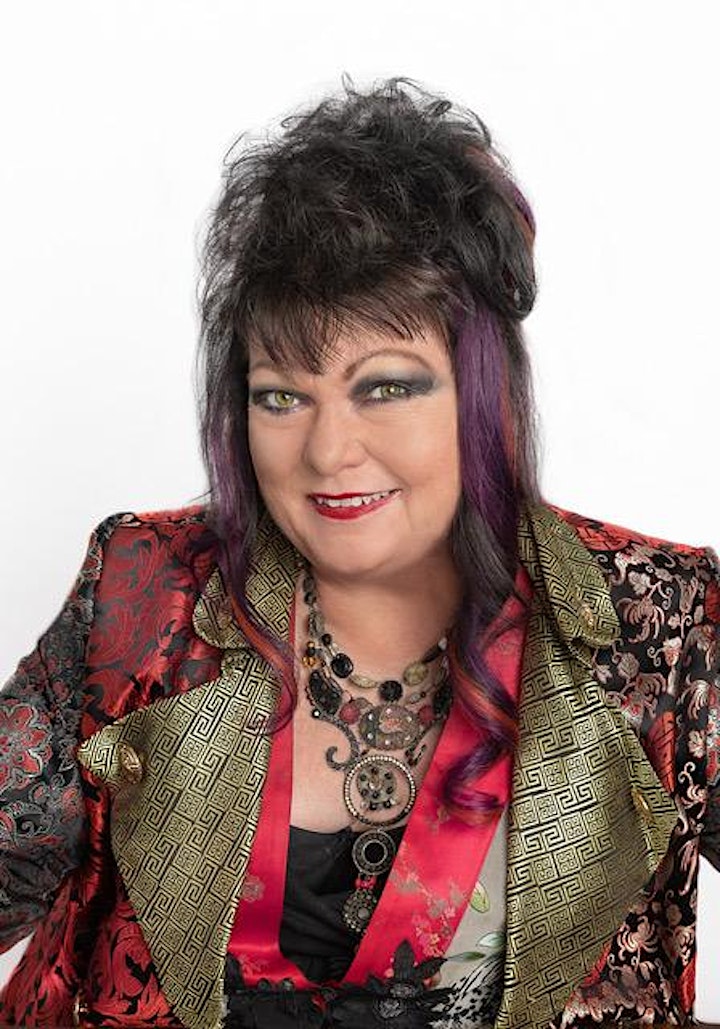 With so many online, now, more than ever, you need to SHINE!
How you convey your message has never been so important.
Zandra Bell
gives voice to your business success.
Creative Marketing Innovator - Promotional Wordsmith – Inspirational Speaker & Humorist
Zandra will take you through her simple success strategies step-by-step, revitalizing your methods along with your mindset.
Master the empowering elevator speech
Discover your "WHY" & brand build around it
Create & deliver presentations that pay
Revitalize your money mindset
Attract clients & close sales
Written or spoken          
the RIGHT words really do make you more money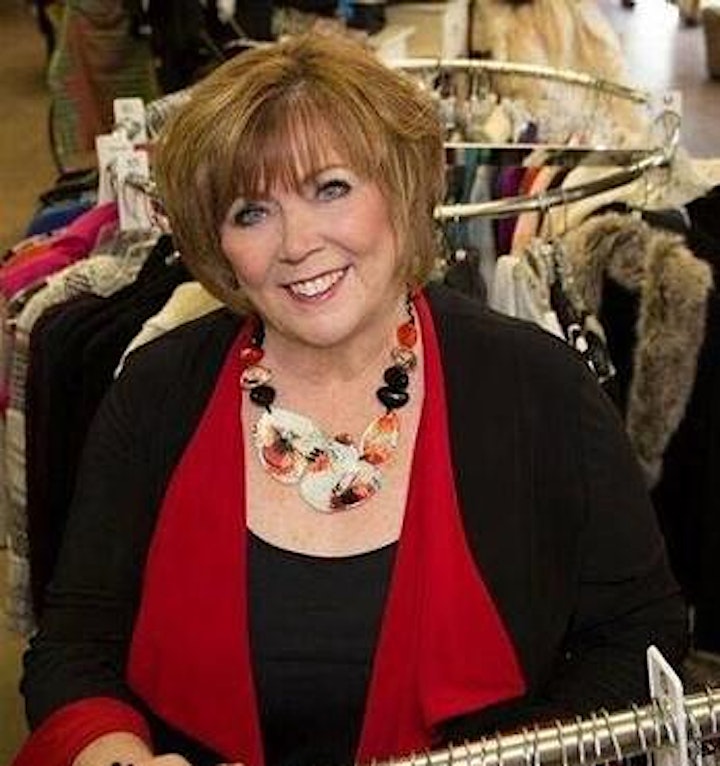 Glenda Polak
Retail therapist extraordinaire Glenda Polak has reigned supreme over her superbly curated treasure trove of upscale fashion finds for almost twenty years.
Yes, Caprice Consignment, undoubtedly one of Edmonton's most irresistible shopping destinations, is a testament to women's inspiration, self-love, and delightful experience, thanks to Glenda's conviction that it's never about making a sale; it's about making a difference.
In addition to overseeing a new, online sales component for her store, Glenda co-hosts the bi-monthly women's networking event, Success Soirées. This award-winning entrepreneur, speaker, and event organizer has also recently founded a not-for-profit organization, The Sharing Closet, and launched an innovative personal style program, The Business of Empowered Dressing, helping women build confidence, individuality, and self-esteem.
That's just in the last year!
Clearly, the clothes we wear make an incredible impact, and so does Glenda Polak. Ladies, it's time to put on your power!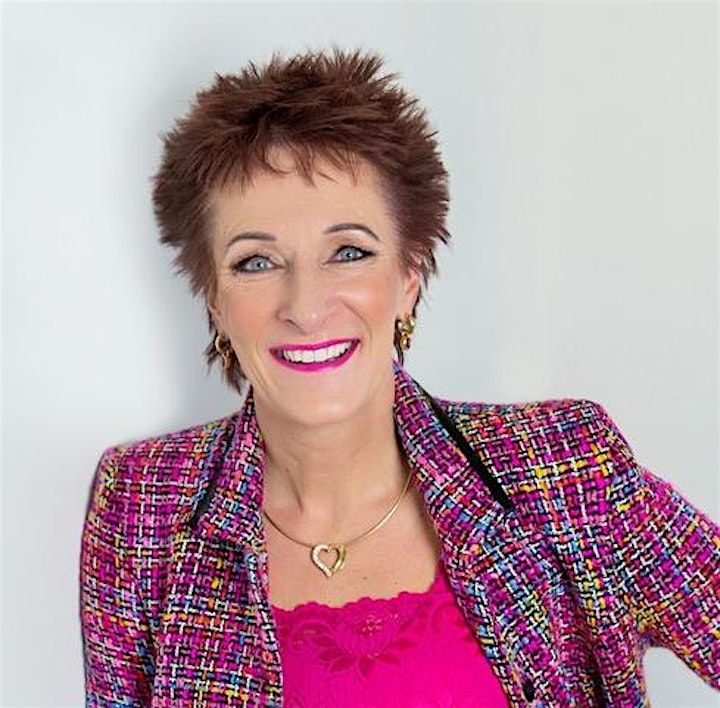 Jo Hassan
Jo Hassan is a resilience expert. Her obsession is vitality: helping people have more vitality in their work and lives. She has been speaking and coaching for 25 years.
Jo is passionate that people experience balance via PEPP® which is her own word for vitality. PEPP® means living business and life through a lens of Purpose, Energy, Pleasure, and Profit. She wants fun to be part of the daily formula for success. People take time away from work to return with renewed enthusiasm, vibrancy and vitality. Being healthy is essential to create wealth.
Jo is an Amazon best-selling author ("Full Circle – Building Resilience in Business and Life from the Jagged Edges of PTSD") and a Community Ambassador for RU OK? Day which teaches people how to have conversations that reduce death from suicide.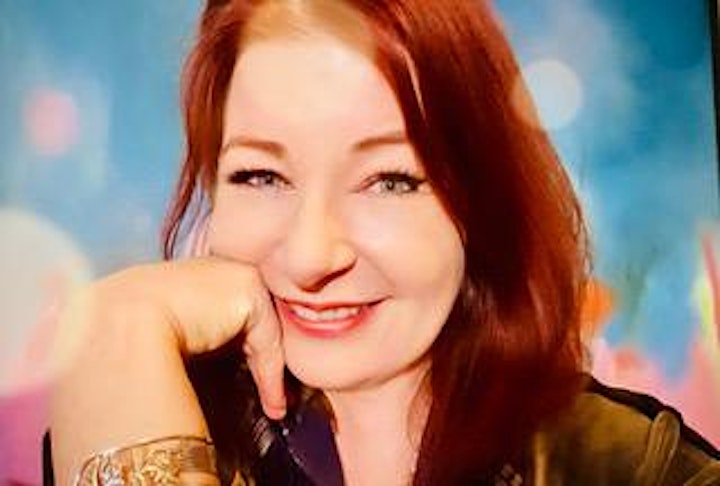 MaryFrances Barbisan
The dynamic spark of originality known as MaryFrances Barbisan is vital, vibrant, sensual life energy personified! Ideally suited to her current role helping women revitalize their lives, personally and professionally, by tapping into their own passionate primal creative essence, MaryFrances has always proudly danced to the beat of her own drum.
Her personality is mercurial, her interests are multi-faceted and diverse, but as an RN, a Reiki master, sex and wellness coach, as well as a registered massage and cranial sacral therapist, essentially, her talents and training are aligned with healing, mind, body, and soul. MaryFrances is strong in her conviction that the way to fully activate our true personal power is through enjoying an enthusiastic love affair with ourselves.
She offers private sessions and group programs designed to align you with your own innate magnificence, reuniting you with what's been missing for a while now, your electrifying mojo, that special sensual secret sauce that heightens your brilliance, joy, and confidence in everything you do.
It's just the jolt of ingenious inspiration your business needs to succeed and it was there all along, a previously untapped resource now yours to optimize with this magnetic maverick's guidance and support. Perfect for the deliciously discerning woman, who desires more out of life than most, MaryFrances' innovative programs will boost your business bottom line along with your own personal empowerment and pizzazz!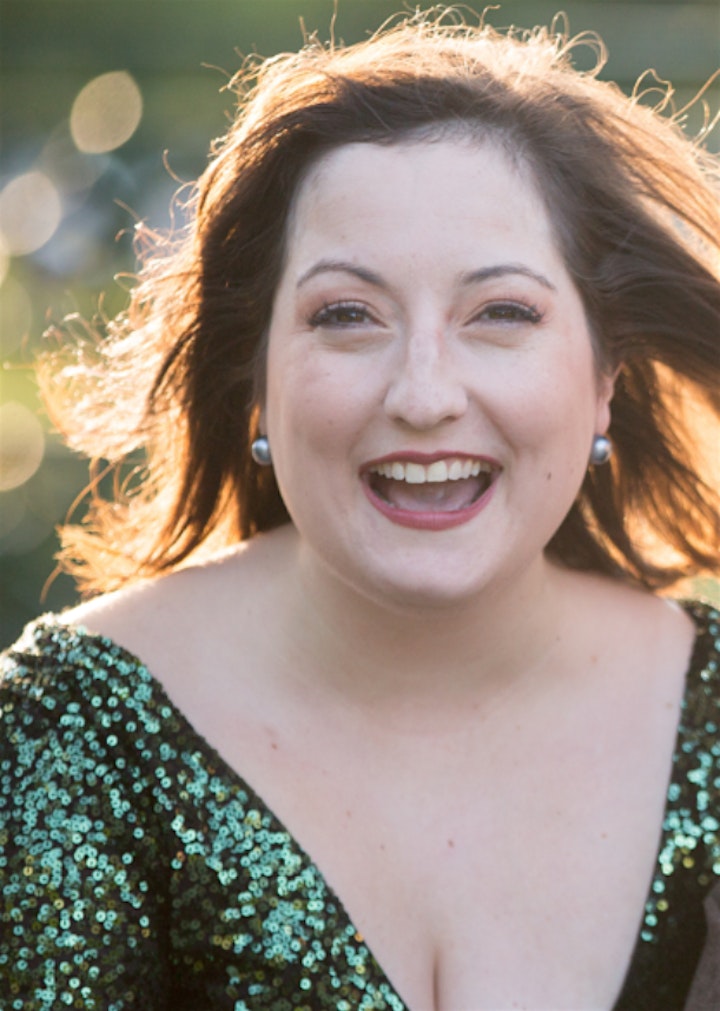 Annie P. Ruggles
For over a decade, Annie P. Ruggles has harnessed her Hulk-like disdain for hard-sales, tacky self-promotion, and overly competitive sleazeballs as inspiration to help people find better ways to grow their small businesses. As the founder of The Non-Sleazy Sales Academy, she's guided hundreds of people toward making deeper connections, lasting impressions, and friendlier, more lucrative transactions and conversations. Annie's pride and joy is her podcast, Too Legitimate to Quit, which serves up small business strategies with a pop culture twist every Monday.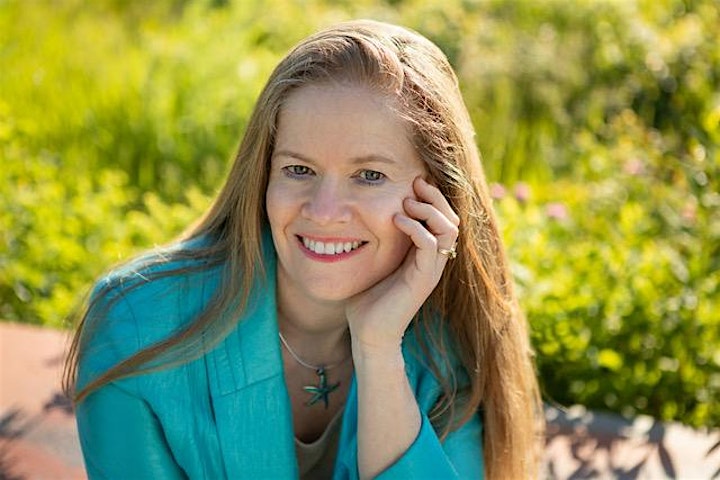 Melissa Deally
For health empowerment crusader Melissa Deally, your guided journey back to a vibrant, perfectly balanced state of holistic wellbeing is an attainable goal well worth achieving. Perfect health is our birthright, deeply foundational to everything we could ever want in life.
Melissa learned through experience, seeing her daughters through a series of serious health challenges, that instead of trusting in today's overwhelmed, inefficient healthcare system, we need to take charge now, to educate ourselves on how to ensure our ongoing wellbeing.
Now, having subsequently earned numerous health and life coaching certifications, Melissa is genuinely committed to making a positive difference for others. There may have been no assistance available when she needed it, but now this healthcare champion has become the support you need, dedicated to your success.
An integrative health practitioner skilled in transformation mastery, Melissa is a veritable empress of wellness and the proven professional you want by your side as you follow your path back to wellness or take the proactive preventative measures that will maintain your body's prime condition. Working together with Melissa Deally, using her signature functional medicine approach, you'll discover the root cause of your issues and receive a customized action plan to resolve them. Your personalized wellness protocol, including the right foods and supplements, is specifically designed to truly revitalize and restore your body to its natural state of radiant, energized rejuvenation!
Growing older is inevitable. FEELING old is your decision. What will YOU choose?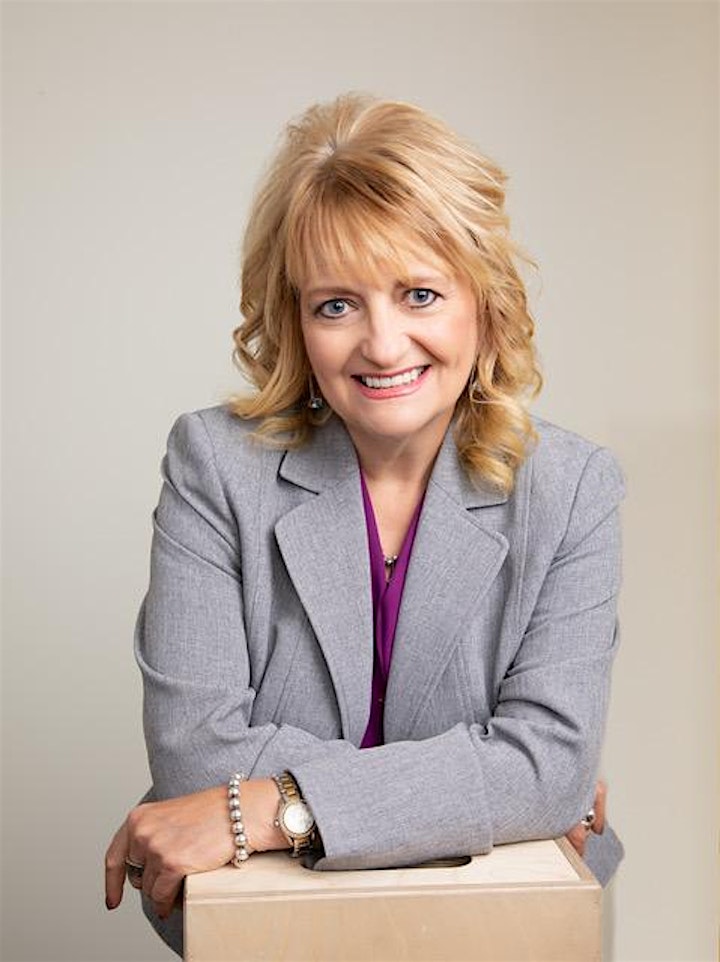 Joanne Kirk
Joanne Kirk is a Certified Financial Planner with IG Wealth Management.
Being a Saskatchewan farm girl, Joanne has experienced entrepreneurship and this background taught her ethics, honesty and taking pride in her work.
She has been featured in her company for International Women's Day. Joanne has also held the nomination for a "Go Give Award" which is a national award recognizing women who go above and beyond and a recent recipient of the Alberta South Womanition Philanthropy Award in 2019.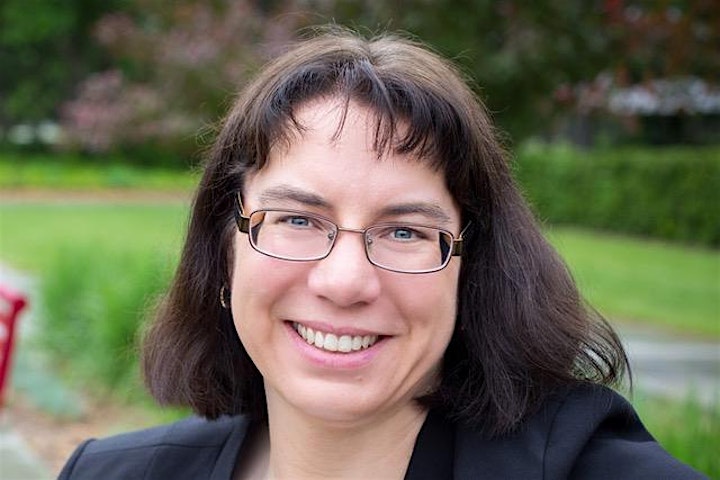 Ingrid Carleton
Our tech goddess
Ingrid's Digital Desk, the innovative, business venture launched by analytics and quality management expert, Ingrid Carleton, provides busy entrepreneurs with creative, customized solutions to their administrative and digital marketing needs.
An environmental laboratory biologist, with a Bachelor of Science in Ecology from the University of Calgary, Ingrid excelled in many facets of her profession while working with select organizations over the years, including her specialty, environmental ecotoxicology. From strategic data analysis, to reviewing and revising standard operating procedures, right on through to conducting internal audits to improve the quality of company operations, Ingrid honed her talents in project coordination, and the development of effective systems and processes to promote advanced efficiency in the workplace.
A dedicated advocate for women's empowerment, Ingrid has held many volunteer leadership positions within the Girl Guide organization as well, where her determined focus on time management, meticulous attention to detail, and, of course, her brilliant gift for generating order out of chaos, continue to enhance her mentorship of the program participants.
It is this formidable array of professional and personal skills that Ingrid now brings to her new vocation, assisting entrepreneurs so that they can focus on their zone of genius, which is conducive to their ultimate success. Thanks to Ingrid, more and more business owners have the freedom to choose how they spend their time, and ultimately earn more money!
Uplift your spirits
as you learn how to uplevel your business


Event Agenda:
Thursday - August 5th, 2021
3:00 PM - 5:00 PM MDT
Happy Hour - 5 PM to 6 PM MDT
Join us after the main event for an Après-Biz Chat Room Happy Hour!
Online event.
The link to join the event will be sent to you in your registration confirmation email. 
Join us now! Space is limited.
Reserve your place today!
Date and time
Location
Refund policy