Description
Global Rewind 8th Annual – "Time To InnoWaste!"
** This event is for youth in grades 8-12 **
*FREE light dinner served at 8pm for those who bring their own bowl and cutlery!*
Do you love making and tinkering? Looking for ways to minimize your waste? Join high school students from across Metro Vancouver for an exciting evening of do-it-yourself crafts and zero-waste creations! Work together to design creative re-use crafts - to minimize waste, save money and inspire engaging conversations and action!
Metro Vancouver's Youth4Action team and Science World's Teen Advisory Group have joined forces for this 8th Annual Global Rewind, a co-hosted SWEET (Science World Extravagant Evenings for Teens) event!
Featuring workshops and guest exhibitor booths hosted by:
Soap Dispensary

Great Canadian Shoreline Cleanup

Lupii Cafe (catering for guests who bring their own reusable food containers, cutlery and water bottles)

Wild About Vancouver

National Industrial Symbiosis Program

Rainforest Automation

Burnaby Youth Sustainability Network

The Youth Excellence Society (YES)
Metro Vancouver's youth4action Team
City Farmer Table
ElectroRecycle
Sustainabiliteens
Green Chair
Vine Arts
Sprout-Save-Share
UBC's Collaborative for Advanced Landscape Planning (CALP)
Event Schedule:
6pm – doors open, workshop selection and grab a fruit snack in the atrium
6:20pm - Live welcome show hosted by our youth organizers from the Teen Advisory Group and Youth 4 Action Team. This short welcome show will include a presentation from a youth poet from Vine Arts.
6:40pm – workshop 1 – 30 min (one of: Fish Leather Making, Deodorant Making with Soap Dispensary, How to patch up cloths with holes with Frameworq, and repurposing common waste with National Industrial Symbiosis Program Canada).
7:20pm – workshop 2 ( one of the above )
8:00pm – Visitors explore guest exhibitor booths and dinner served in a staggered schedule for the different workshop groups
8:45pm – conclusion show with talks from Sustainabiliteens and Lupii Café
9:00pm – event ends!
Thorugh workshop sessions, connecting with guest exhibitors in galleries and exploring Science World's galleries with friends, participants will:
Get to know local sustainability success stories

Connect with community groups and individuals that support youth

Learn to make your own products

Find a new life for old stuff

Discover how materials that would have otherwise ended up in the waste can be made into something new

Enjoy a zero waste snack IF you bring your own reusable container, water bottle and cutlery!

Discover & explore ideas, strategies for leadership and action at school & beyond!

Meet other youth who share similar goals and visions
Featured Workshop Leaders:


Making Fish Leather with Tasha Nathanson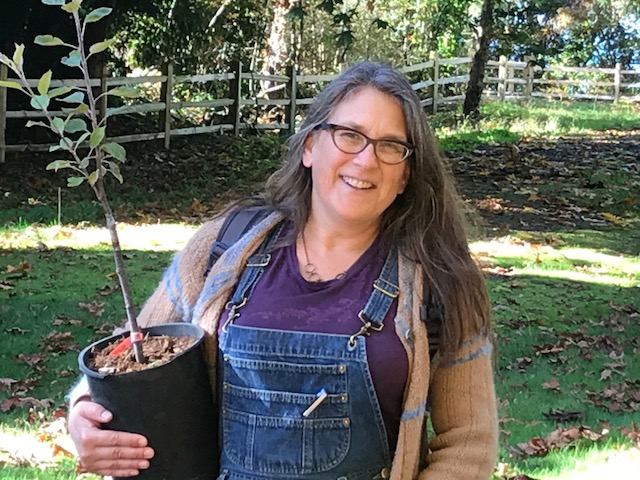 Tasha Nathanson is a creative, high energy, problem-solver. Never satisfied to sit back and wait for change, she has designed and launched projects as diverse as new educational programs and rural development initiatives. As Director of Youth Programs for the BC Co-operative Association, she developed a curriculum for co-operative business awareness, co-op entrepreneurship and mentorship for youth. As the Gender Equality and Youth Empowerment Advisor for a Canadian agricultural development project in the Eastern Caribbean, she evaluated, stimulated, and supported local agri-preneurship initiatives and encouraged a businesslike approach to agricultural production.
She returned to Canada ready to spark needed change in her own Pacific Northwest backyard. Attuned to social enterprise, she admires for-profit business models successful not only on a commercial level but designed also to enhance the well being of individuals, communities, and the environment. In addition, she has a serious shoe collecting habit. When she encountered a group of Vancouver artists teaching themselves small-batch fish leather tanning, all these connections exploded. 7 Leagues is the result.
The Soap Dispensary
Linh Truong
Come learn how to make your own natural liquid deodorant spray. Easy to make at home and can be used as a deodorizer for feet, shoes and gym bags too! Made from non-toxic ingredients and natural essential oils. smells so good!
Linh Truong opened The Soap Dispensary and Kitchen Staples in 2011. The shop helps our community reduce single-use plastic waste by offering over 800 bulk products that can be refilled into customer's reusable containers. You can refill premium soaps, cleaners and lots of DIY products to make your own beauty and cleaning products. You can also refill over 400 bulk food items such as olive oil, frozen pierogis, . Last year, her shop diverted over 92 000 containers from landfill and resource-heavy recycling systems.
Canada's National Industrial Symbiosis Program (NISP® Canada)
Repurposing Waste to Generate Triple Bottom Line Benefits
with Timo Makinen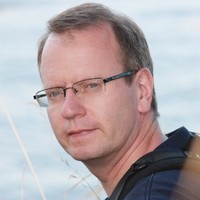 This workshop will provide and overview of NISP® Canada, including some examples of "turning one party's trash into another party's treasure". Video clips of examples of repurposing waste into valuable new products will be shown. Workshop participants will then have the opportunity to create new uses for common waste items. Please note – the latter creative activity will occur on paper only – no actual waste will be used!
Timo Makinen, P.Eng. MRM, MBA: Timo is currently the NISP® Canada Lead Practitioner. He is a chemical engineer with over 30 years of industry experience with companies such as Shell – both in Canada and internationally, BC Hydro, BC Gas (now Fortis BC), and BC Research Inc. Timo has a chemical engineering degree from the University of Toronto, and a MBA and a Masters in Natural Resources Management from Simon Fraser University. He is an avid practitioner of shin rin yoku.
In nature there is no such thing as "waste"; just look at the dung beetle for example. The principle behind Industrial Symbiosis is quite simple: Instead of being thrown away or destroyed, surplus resources generated by one business or industry are captured then redirected for use as "new" inputs by one or more other companies, providing a mutual benefit or symbiosis. These mutually profitable links are not restricted to materials; they include resources such as energy, wastewater, transportation, asset utilization, and expertise.
Canada's National Industrial Symbiosis Program - NISP® Canada – builds business-to-business connections that identify opportunities for waste re-purposing and other forms of resource collaboration, thereby creating economic, environmental and social benefits to businesses and other organizations, and to surrounding communities. Established by International Synergies Ltd. in the UK, NISP® has a tried-and-true method of creating Industrial Symbiosis opportunities, and has been implemented in 35 countries around the globe to-date.
Since its inception in late 2017, NISP® Canada has been successfully piloted in Metro Vancouver and Greater Edmonton. The first 12 circular economy-based business opportunities workshops were attended by almost 400 participants. Combined, these events saw almost 2000 specific resources examined, resulting in over 3500 initial potential resource matches or synergies. Estimated benefits to-date include over 150,000 tonnes of CO2 reduction; over 250,000 tonnes of landfill diversion; and over a million dollars of increased revenues or cost savings to participating businesses.
Featured Guest Exhibitors
ElectroRecycle
Spring cleaning is here! It's time to clean out your basement, closet, garage or shed, and finally recycle all those broken small appliances! ElectroRecycle will be here to collect any small appliances, including toasters, vacuums, coffee makers, and even power tools for free. We accept more than 400 electric products. Save your self a trip to the depot and recycle right! We love giving a second life to old products
ElectroRecycle is a small appliances recycling not-for-profit. Together with depots, transporters and recycling facilities, ElectroRecycle fulfills BC's mandate to keep the landfills free of products whose materials can have a second life since 2011.
The Great Canadian Shoreline Cleanup
Julia Wakeling
The Great Canadian Shoreline Cleanup will be showcasing our Dirty Dozen with specimens and examples of local litter. There will be a contest and a DIY waste audit lesson.
The Great Canadian Shoreline Cleanup, a conservation partnership by Ocean Wise and WWF-Canada, is Canada's largest volunteer-powered, conservation cleanup program. The Shoreline Cleanup aims to promote understanding of shoreline litter issues by engaging Canadians to rehabilitate their watersheds through cleanups. Getting involved is easy, cleanups can take place anywhere land connects to water, even on trails and in school yards, and can take place any day of the year.
Julia Wakeling is an Outreach Coordinator for the Great Canadian Shoreline Cleanup. She creates relationships with community groups, non-profits and youth organizations, helping them to contribute citizen science data to Shoreline Cleanup's national network of litter and marine debris information. With a background in geobiology and human geography, she has worked as a researcher with the US Forest Service and other environmental organizations. Julia grew up on the beach in California and BC, and is passionate about creating lasting environmental change in coastal ecosystems.
Green Chair
Tiffany Yang
Recycling rACE. Think you got the Recycling down? Beat the clock and get them sorted right!
Green Chair is a Vancouver locally owned waste-management business dedicated to providing simple and effective recycling solutions. We are a social enterprise; a business that is economically sustainable with the mission to benefit and strengthen our community. Every event, residence and business is unique. For this reason, we cater towards individual needs to develop effective, practical solutions to become minimal-waste.
We believe that communities are incredibly powerful and strong when we work together. Inspiring, educating and creating valuable, engaging experiences for all is the Green Chair goal.
Together with the energy of our phenomenal and dedicated Volunteers and the leadership of our founder, Liliana Segal and our passionate Volunteer and staff team, we make a difference.
Tiffany Yang is the Outreach Coordinator and a Volunteer Coordinator at Green Chair Recycling. She has a Bachelors of Interaction Design and a minor in S.P.A.C.E Social Practice and Community Engagement. She is passionate to inspire people who haven't had the chance to know the joy and fun side of being "green" ! It can be a challenge at times, but that's the fun in life!
She has been a volunteer and now a staff here for almost 9 years.
The Youth Excellence Society (YES)
The Youth Excellence Society (YES) is a non-partisan, charitable organization that provides exceptional leadership training to British Columbia's youth through the support of the province's co-operative and credit union movement. For over 45 years, the YES has been providing a unique learning experience for over 10,000 youth across BC through transformational summer camps and school programs.
Wild About Vancouver
Hartley Banack
Wild About Vancouver (WAV) Outdoor Education Festival is a free public outdoor education festival offering practical ways to get children (and adults) outdoors more regularly. WAV is open to the public and aims to unite and create long-term sustainable outdoor experiential learning networks for organizations, schools, youth programs, and the broader citizenry of Vancouver. WAV is organized by a collective of volunteers passionate about improving children's lives, being outdoors, and building supportive communities. WAV is totally de-centralized. Events must be educational, experiential, outdoors, and free. Anyone can put an event into WAV.
"I am rather passionate about outdoor learning and time spent outdoors during learning and life. I am attempting to live more 'locally' (whatever that might mean, more of a where question perhaps), and explore this in my approach to outdoor learning. I hold a BC teaching certificate (B.Ed.) from SFU, and have taught with various age groups and in distinct educational settings, including pre-school, elementary school, high school, post-secondary school, and with adults and seniors, in Canada and Chile.
My educational pursuits also include a Master's (Diversity in Curriculum and Instruction) and a Ph.D. (Curriculum Theory and Implementation), both from SFU.
I have enjoyed participating in experiences with some fairly radical work teams, which have significantly (in)formed my "ways" of teamwork and learning. I am rather open to diversity, difference, and making meaning through sharing and participation. I have learned that outdoor quests are not about the summit, but rather an adventure."
Metro Vancouver's youth4action Team
Are you a High School student in Metro Vancouver?
Want to make a difference in your school community?
Metro Vancouver's Youth4Action program supports high school youth to develop the skills and knowledge necessary to inspire sustainability and livability. Through place-based inquiry-learning, leadership and innovation and collaborative action, Youth4Action:
Celebrates the unique ability of youth as leaders to influence sustainability at school

Inspires and supports local student-leaders to know, value and take action for sustainability

Connects youth to a diverse and engaged regional network of sustainability champions – including students, teachers, school districts and community partners
Learn how to get involved at http://www.metrovancouver.org/events/youth-leadership/Pages/default.aspx
Rainforest Automation
Chris Tumpach & Madhu Udhayakumar
Rainforest will have a Smart Meter setup (like the one you have on your house from BC Hydro), and have some activities setup around better understanding energy usage!
Chris Tumpach, President and CEO: Chris works with strategic vendors and customers and leads the Rainforest Automation team to deliver innovative products and services. His accomplishments in software engineering, integrated circuit engineering, hardware engineering, and web design fuel his leadership and inspiration.
Madhu Udhayakumar, Software Developer: In her role as a developer, Madhu builds dynamic user interfaces, tests software, and works with our customers to enhance Rainforest's solutions. Madhu is a co-op from Simon Fraser University and is completing her final year in Electronics Engineering.
Collaborative for Advanced Landscape Planning (CALP)
We will be presenting a very initial demo of the Our Future Community (OFC) videogame that we have been working on for the past year! OFC is an alternate-reality educational videogame to engage students in climate change education. The game approaches learning through a multi-platform experience that schools can customize to their own community/neighbourhoods and name it accordingly (e.g. Our Future Vancouver), while exploring local climate change challenges and solutions. OFC will be a first-of-its-kind student-led adaptable game template on climate change, encouraging environmental education & action due to its place-based nature.
Collaborative for Advanced Landscape Planning (CALP) www.calp.forestry.ubc.ca at the University of British Columbia is an interdisciplinary research collaborative that specializes in climate change education, engagement and mobilization. We focus on focusing on innovative solutions that bridge research and practice, bringing visualization, science, modeling, land-use and landscape planning, and participatory processes to community engagement and capacity building on sustainability issues. CALP's goals are to develop and implement better ways of collaborative learning, planning and social mobilization on climate change, community energy, urban forestry and other aspects of sustainable landscapes; and we do so by collaborating with communities, NGOs , schools, industries and other researchers.
Vine Arts
Jesse