Description
IMPORTANT UPDATE: Due to unforseen circumstances, we have had to cancel this event. However, we will be hosting a stewardship day instead on August 8th from 10AM to 1PM where we will clean-up a section of the Credit River watershed. Volunteer hours are available! To register please visit: https://www.eventbrite.ca/e/tcr-stewardship-day-credit-river-watershed-clean-up-tickets-36663320980


The Travelling the Credit program is open to all Indigenous and non-Indigenous youth
Join us for an inspiring and empowering day with Nancy Rowe to discuss the role of youth in water stewardship and Indigenous perspectives on sustainability.
Speaker Bio: Giidaakunadaad (the Spirit Who Lives in High Places) n'dizhinikaaz (is my name). Nancy Rowe, is a Mississauga Ojibwe of the Aanishinaabek Nation located at New Credit First Nation, Ontario.

Nancy holds an honors BA in Indigenous Studies and Political Science. She is an educator, consultant, and a Traditional Practitioner of Aanishinaabek lifeways, views, and customary practices and is currently completing a Master's degree in Environmental Resource Studies at the University of Waterloo. She is an avid volunteer who coordinates Akinomaagaye Gaamik, a grassroots initiative to provide educational opportunities for all peoples interested in Indigenous perspectives of life, health, education, history, and the environment. "Education is the doorway through which we all can create a common ground and understanding of not only Indigenous Peoples, but also, and more importantly, our environment".
Meet at: Ben Machree Park
70 Maple Avenue South
Mississauga, Ontario
L5H 2R8
Parents/Guardians can pickup participants at 4:00 p.m. at JC Saddington Park (main parking lot).
---
-In need of transportation? Contact us for free public transit tickets!
-All mileage will be reimbursed for Indigenous youth travelling from outside of Mississauga (please talk to us!)
---
What to Bring: comfortable walking shoes, a notebook, a hat for the sun, sunscreen, weather-appropriate clothing, a backpack, a water bottle, snacks, a lunch, and a rain jacket (just in case!).
FYI: We will only be walking about 1 km along the waterfront trail between Ben Machree and JC Saddington parks.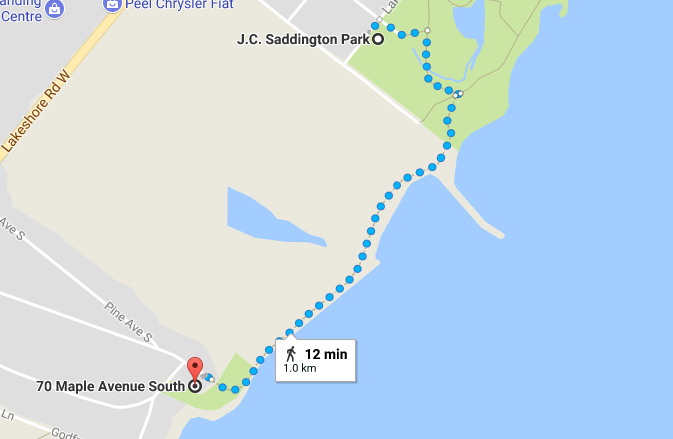 For more information regarding this workshop or the Travelling the Credit River program in general, please contact Sarah Bale at:
sbale@ecosource.ca
(905) 274-6222 ext. 314
http://www.ecosource.ca/travelling-the-credit or http://www.facebook.com/Missinnihe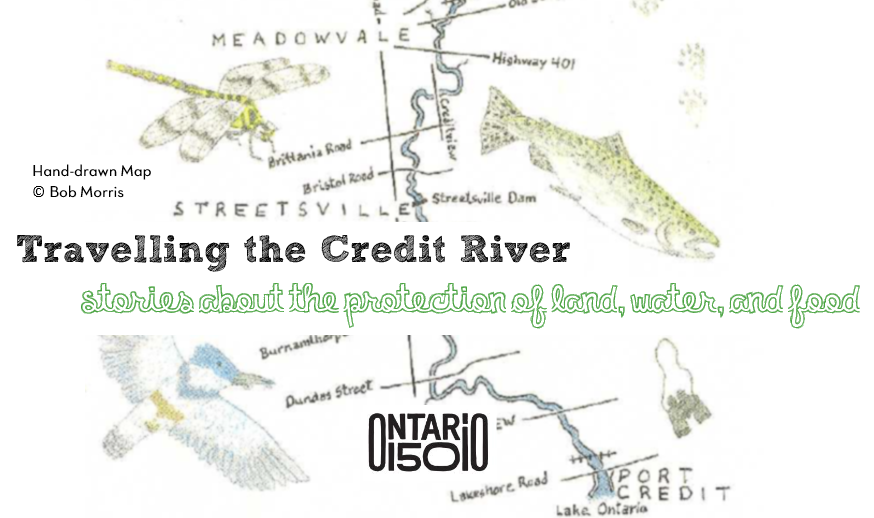 'Travelling the Credit' is a program brought to you by Ecosource to engage Indigenous and non-Indigenous youth (12-24 years old) in a series of educational workshops about the history and ecology of the Credit River. The program will provide place-based learning opportunities to increase the interest, skill and capacity of youth as protectors of the environment, while centring Indigenous perspectives on the history of the area as well as environmental stewardship. In the fall, participants will have the opportunity to lead their own tour of the Credit River for the public using the workshops as means to research and plan. Attendance is not mandatory for all the workshops, but participation in multiple workshops is encouraged.
"Travelling the Credit" is generously supported by the Province of Ontario through the Ontario150 program. Le programme, "Travelling the Credit" est possible grâce au soutien de la province de l'Ontario, par le biais du programme Ontario150.