About this Event
Innovating for a Sustainable Future
Presented by the Chang Institute for Entrepreneurship as an agent of Discovery Foundation,
In this workshop, we rethink traditional methods of innovation and show you a systematic way to generate creative ideas—or conceive new and exciting ideas—on demand!
Innovation without Drama. Purposeful. Systematic. Creative.
Although the methods and skills you'll learn in this design jam can be applied to any problem, we'll focus on ideating sustainable solutions for the fashion, textile, and related industries from cradle to cradle, where materials travel through continuous cycles of use and reuse.
---
From bike-share programs to online paperless banking, innovations are changing how we shop, commute, learn, access entertainment, and connect with others. Sometimes overnight, these big shifts have had local, regional, even global reach.
So, what big shifts are required as we now set out to design a more sustainable future?
Perhaps the biggest is to rethink our traditional understanding of creativity as unstructured and lacking rules or patterns, which forces you to wait for inspiration, the muse to descend, or some unusual spark of brilliance before you can begin.
But unless you've had your head in the sand for the last few years, you know there's no time to waste!
Date: Saturday, Dec. 14
Time: 10AM - 4PM
Location: Centre for Digital Media
Food + beverages provided.

The Chang Institute for Entrepreneurship is the interdisciplinary home, "clubhouse" and educational hub for high-impact entrepreneurship and innovation at SFU.
The Charles Chang Institute for Entrepreneurship (CCIE), SFU presents the Discovery Foundation Tech 4 Impact & Inclusion Program – a blended program of tech challenge field trips into real-world situations, inspirational ideastorms/design jams, a 'Warriors of Science and Tech' speaker and mentorship series, mentor sessions linked directly to the SPARK online early-stage entrepreneurship resources and lastly, the expansion of the highly successful Discovery Foundation Embedded Mentors Program.

A registered charity now governed by its own Board of Directors, the Discovery Foundation's mandate is to promote and facilitate innovation and the development of the technology sector in British Columbia.
Its principal role is the delivery of the Technology Education Program (TEP) through selected Agents who educate technology entrepreneurs in British Columbia. Each year, industry organizations and educational institutions apply to be TEP Agents through a competitive process. This process ensures the delivery of the highest quality programs.
Discovery Foundation currently receives all funding through the independent and self-sustaining organization, Discovery Parks.
Discovery Foundation is dedicated to promoting and facilitating innovation and development of the technology sector in British Columbia. They focus on programs that encourage and support diversity and inclusion. Their management team comprises of passionate professionals who each bring a unique set of skills to the foundation.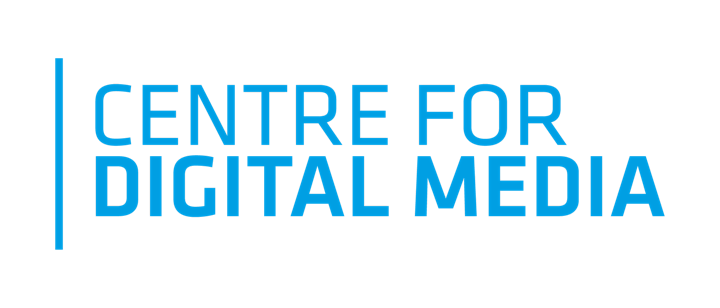 The Centre for Digital Media is home to the Master of Digital Media program, a world-class, professional graduate program, inspired by cutting-edge research and industry innovation. The Master of Digital Media program is accredited and awarded by four leading Canadian post-secondary institutions: The University of British Columbia (UBC), Simon Fraser University (SFU), Emily Carr University of Art + Design (ECU) and the British Columbia Institute of Technology (BCIT). Master of Digital Media students receive a combined Master's degree bearing the seal of all four partner institutions and signed by all four presidents. Due to this unique academic partnership, there is no other program like it in the world.
We respectfully acknowledge that the Centre for Digital Media District is located on the traditional and ancestral territory of the Coast Salish peoples, in particular the Musqueam, Squamish and Tsleil-Waututh First Nations.