Description
Note: Buy your tickets online. Prices higher at the door. See Ticket price range below!
The Ideal Changes (TIC) & The Big Love Ecstatic Dance Party are combining forces to raise the Collective Vibration and empower Conscious Community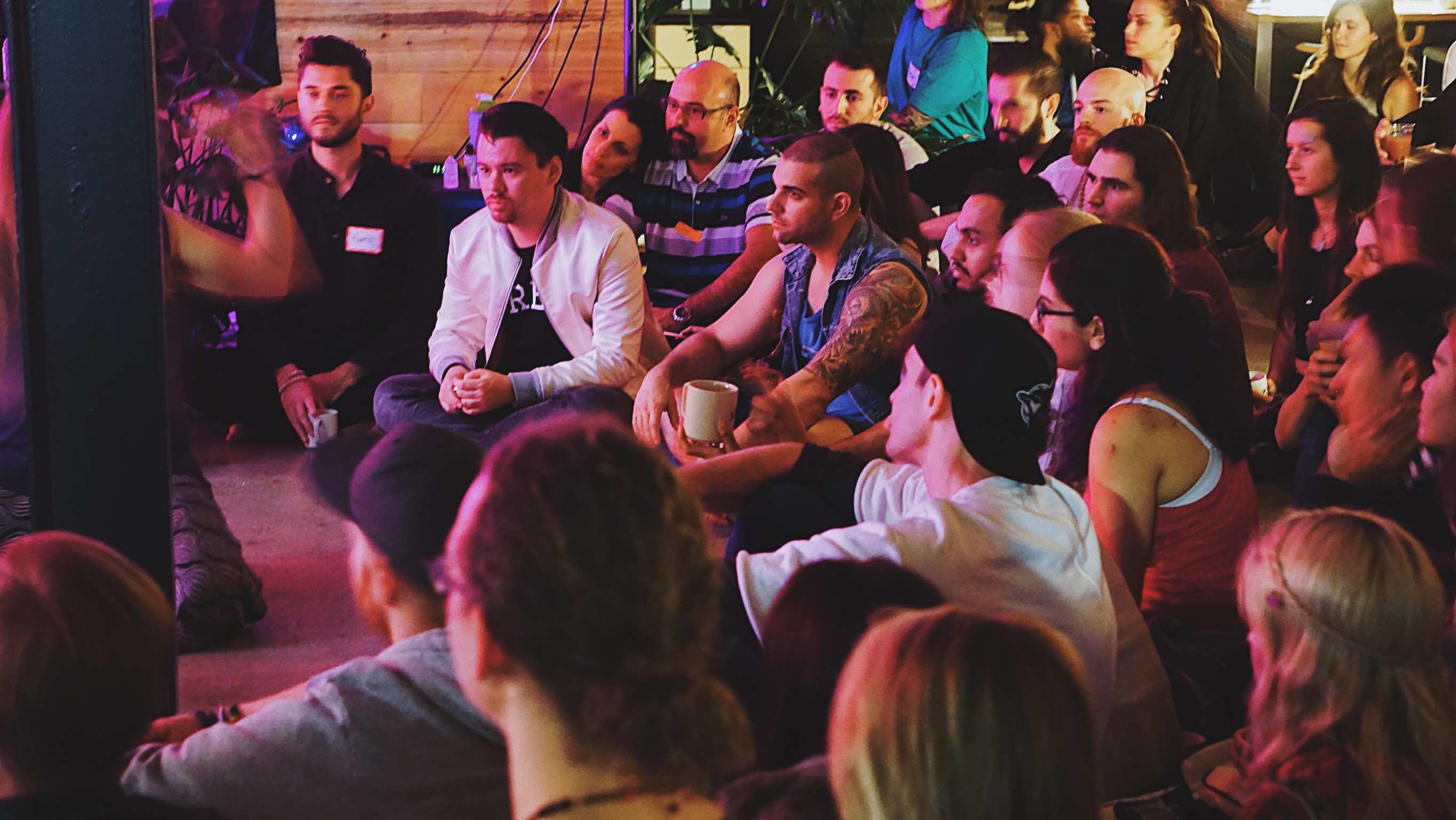 We're back again. It was a magical night on June 2nd and we're going to do it again!

It's going to be another jam packed social evening, full of music, food, dance, meditation, amazing speakers, and activities. Come and experience an event designed to build connection, community and consciousness!
We'll kick things off sharp and smooth with the truly awesome musical performance by a local Toronto Artist.

The evening continues merging meditation with our inspiring The Ideal Changes (TIC) Talks, along with other activities and performances to raise the vibration for socializing and discussion. TIC TALKS are sort of like TED talks but a bit different. We'll have two people from the community have the opportunity to give a 10-minute talk about any topic they like that's inspiring, interesting, informative or all of the above. As long as it has something to do with creating positive change or making the world a better place, you'll experience it here.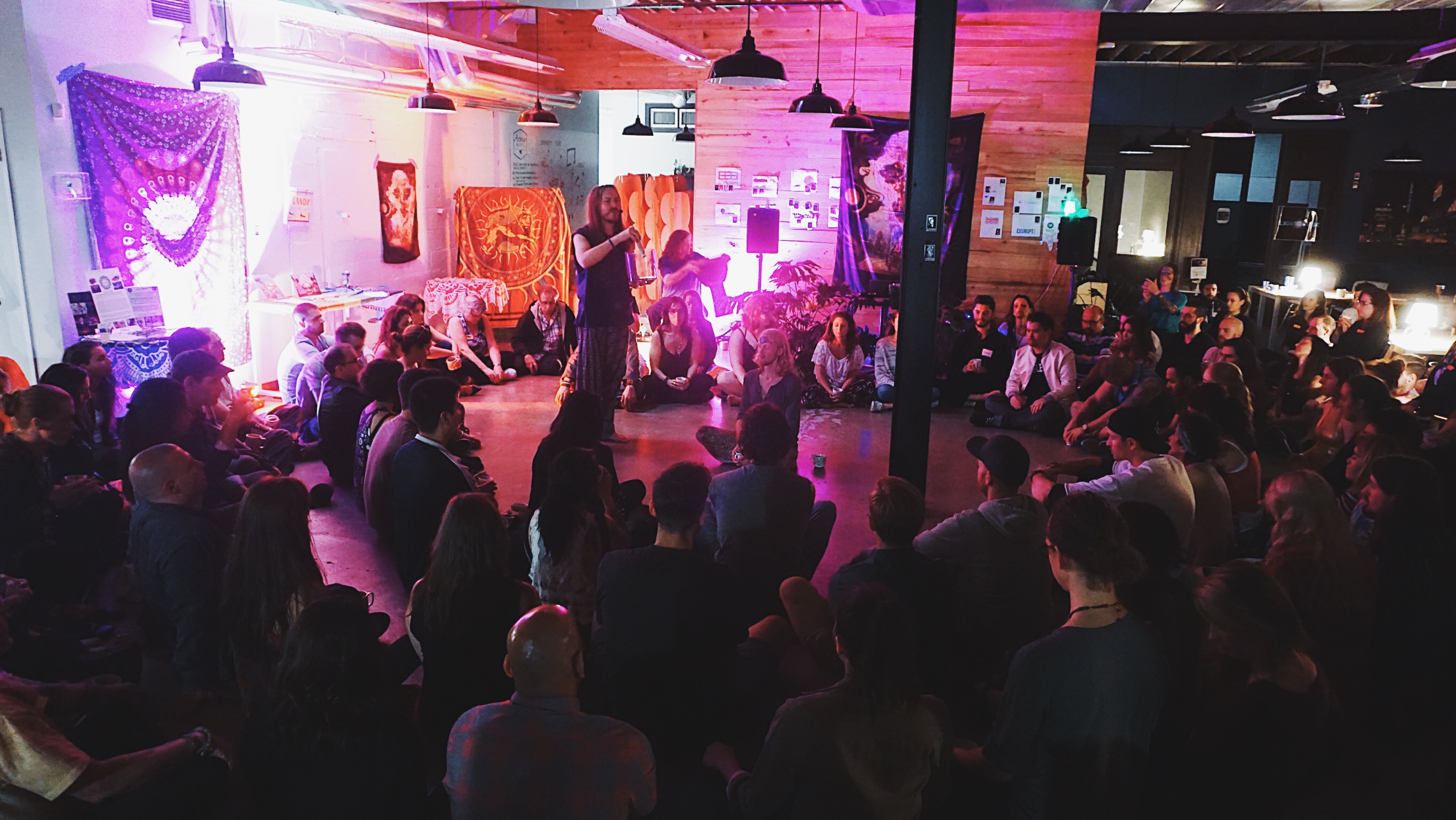 We'll then move into The Big Love Ecstatic Dance. Here's what to expect!
The Big Love is an ecstatic dance experience like no other, co-created and guided by conscious visionaries Darren Austin Hall and Jesse Buck.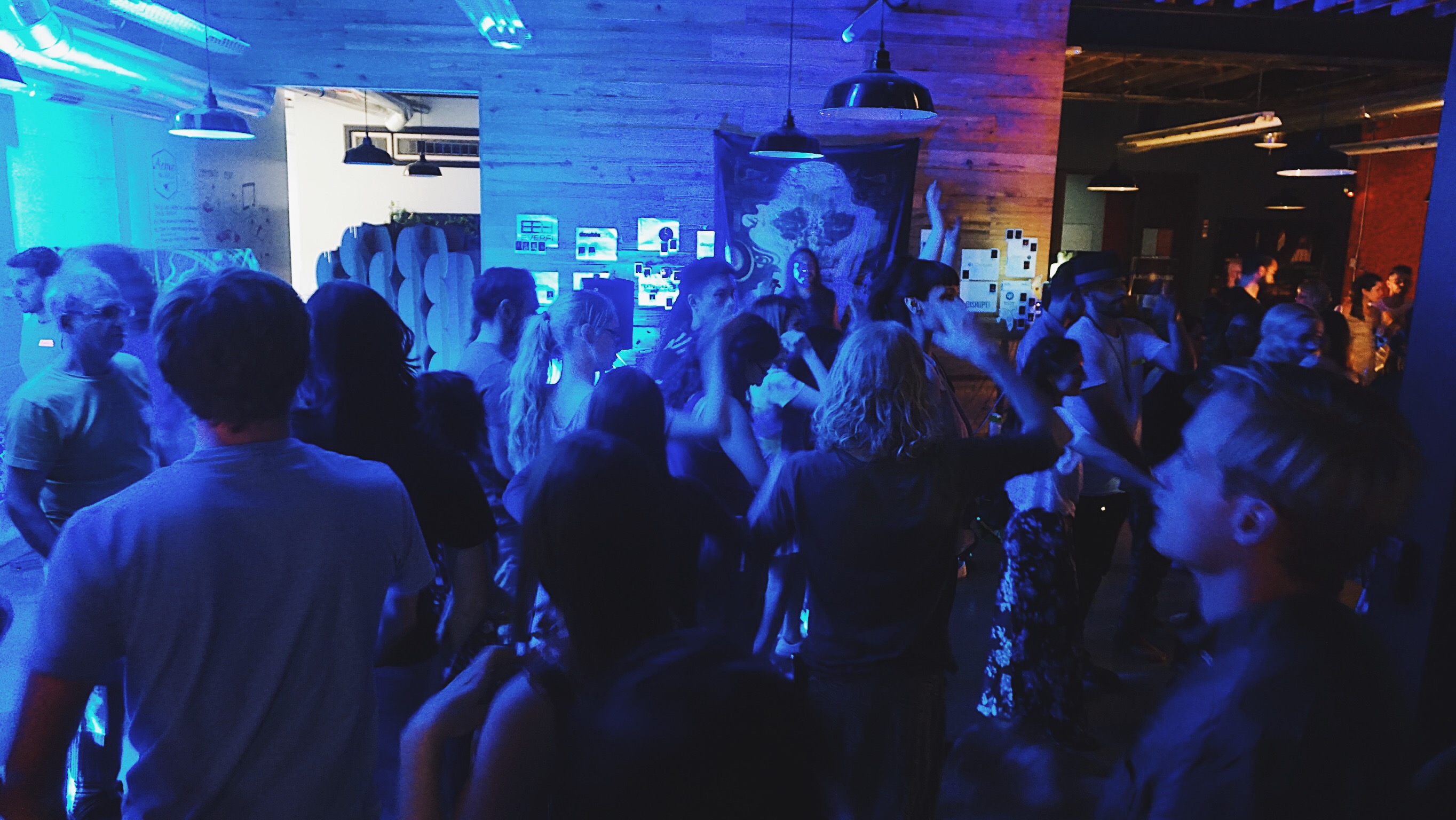 The Big Love integrates a diversity of elements, woven together in a mandala of majestic inspiration that leaves revellers feeling naturally high, transformed and empowered. The Big Love begins by drawing people together in an opening circle where a short presentation of the evening's intentions are shared. We then move into a Cacao Ceremony where participants drink of this sacred, raw chocolate elixir which infuses a euphoric state with all natural ingredients. Intentions are ritualized and a shamanic invocation is shared. As we enter the dance, Darren (DJ Druid) plays a set of his renowned mighty music selection as Jesse and he guide participants through an elemental map of movement and vocal cathartic release to ignite ecstatic states. The guidance supports those new to ecstatic dance as well as emboldens those savvy to the ecstatic scene with playful exercises ranging from contact dance, guided meditation, vocal releases and more to enthuse an immensely high vibration in the space that offers substantial energetic transformation. Jesse kicks it off with his genius movement skills with a unique, playful warm-up to centre ourselves and open our hearts. We move through WATER-EARTH-FIRE-SPACE/ETHER with the music inspiring a honing to the wild, natural cycles of the world, peaking in the bombast of FIRE where 'shaking medicine' is encouraged, before landing in the celestial devotional rhythms of SPACE/ETHER where we aim the ecstasy of our dance to higher purpose and selfhood, connecting with 'the big love'—the field of universal love that the cosmos essentially is. We then ground everyone onto to the floor to bathe them all in an epic closing Crystal Singing Bowl Soundbath with over 20 Crystal Bowls. We close with a final collective circle and ritual free-chant as we share the boons of our ecstatic healing vibrationally to the wider world.
For YouR TasTe BuDs
-=Gaia Flow=- is the conscious bar that will facilitate and strengthen your connection with Mother Earth again. Love infused potions like Chaga mushroom elixirs, Kombucha, unique herbal tea blends and cold press juices will take you on a wondrous journey as you set an intention at the heart and let go with the Gaya Flow.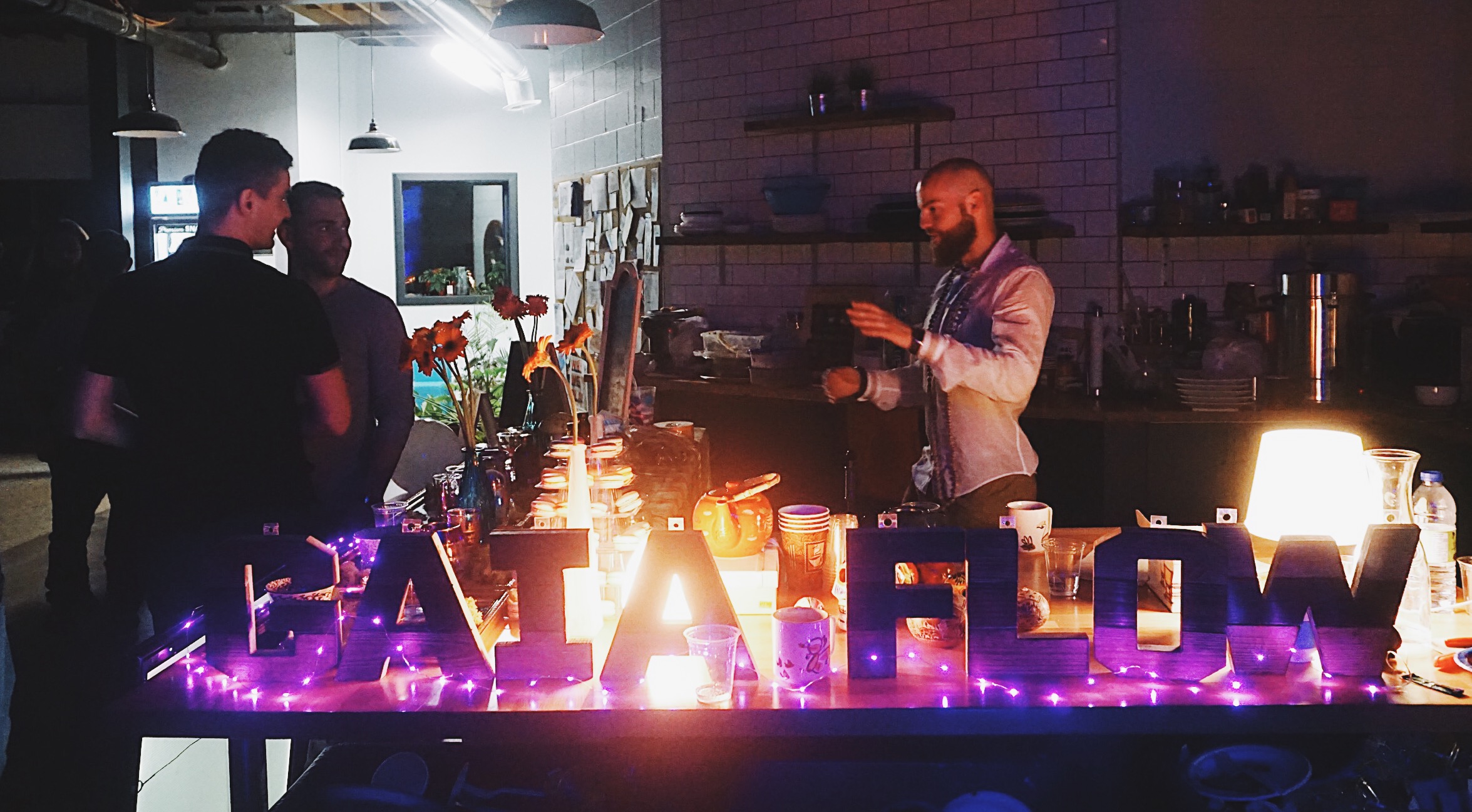 -=Dip Bar=-
Oriental to experimental dips will expand your taste palate and cravings for healthy love energized snacks. Dare you to dip, or you'll always weep. Last even sold out...this one were bringing a Truckload of Hummas so bring your appetite! Organic, and gluten free options available.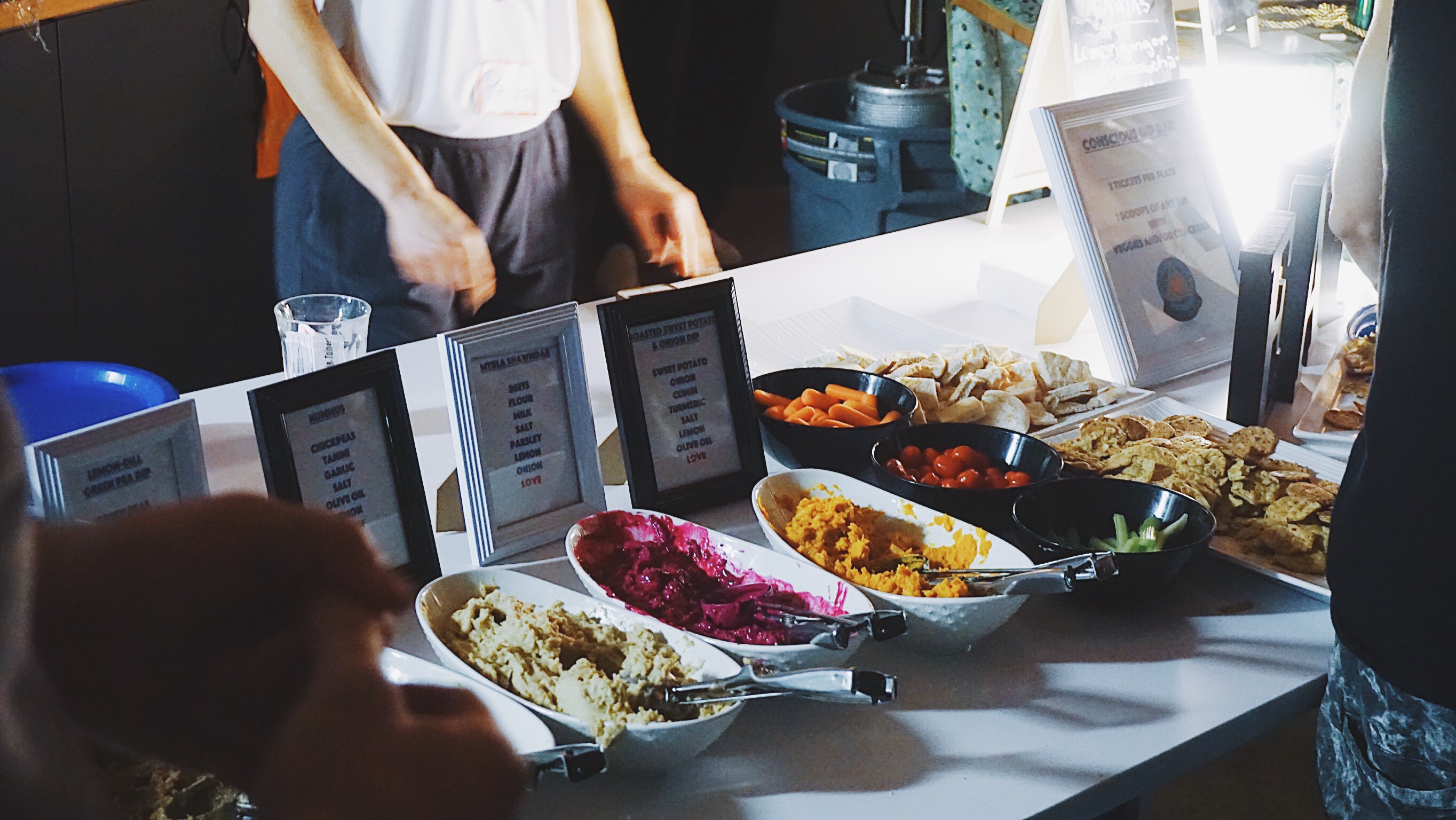 RAFFLE
All ticket holders will be automatically entered into our raffle to win a ticket to The Way Experience 4.0 retreat, valued at 444$.
https://www.eventbrite.ca/e/the-way-experience-50-july-tickets-35148248357

TICKETS:
>> Early Bird :: 25$ (until July 1st @ 11:59pm) - Limited Supply
>> General Admission :: $30 (until July 21 @ 11:59)
>> At the Door :: $40 (At the door)
**-- Financial Assistance is Available for those who need it! Please contact Jesse Buck, Darren Austin Hall, Giovanni Bartolomeo or Elliott Meltzer to inquire about other options --**
Since this community event is for all of us, we are continuing to build our Community Contribution Fund. Profits from the event will go toward this fund and as a group we will decide what positive greater contribution we'll make happen with it.
Buying a ticket triples your contribution by celebrating unity, building the community and the supporting the fund!
If you're already a part of the community, remember to bring a friend and share the experience. If your new, expect to shift, grow, and become part of an authentic community of heart minded and passionate change makers.
If you want to get involved send an email to smile@theidealchanges.com
See you there!!