About this Event
In this Spring series of workshops and jams, we will hone into the rich Jewish artistic expressions of Klezmer music and Yiddish dances to revitalize traditions and create new memories in real time.
Playing in a band is one of the coolest experiences a musician can have. Participating as an instrumentalist, you will have the chance to play tunes in a supportive and welcoming environment (intermediate to advanced levels welcome, Klezmer background not required).
Four professional musicians will lead small ensembles in playing from scores or by ear, keeping everyone together and moving on to another tune when ready. This year the talented lead musicians will be Mike Braverman, Lache Cercel and Saul Berson.
Participants in the dance ensemble will learn simple footwork and the basics of some Yiddish folk dances in lines, circles and other formations, portraying the characteristic expressive attributes of these dances, with leader Claudia Bulaievsky (no dance experience is required).
Brief presentations on Yiddish culture will also be woven into each Sunday. The culminating session will turn into a lively concert and dance-hall for all to remember, as each and every one will contribute to the unfolding of a great evening.
Dates: April 19, May 3 & May 17, 2020 from 2:30 to 6 pm, at Peretz Centre (free parking underground)
Come and share music and dance with friends and family or just come to be inspired by the energy of everyone in this arts-engaged community project.
To register for all Sundays, you will find the option picking any of the dates. Participants of all ages are welcome (however, no child care is provided).
See you soon! Thank you.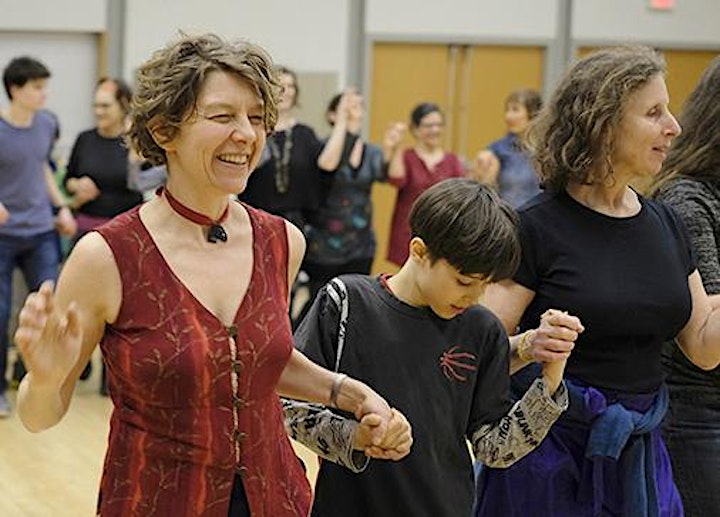 Register today before tickets go out, and let us know if you come as a musician (instrument & level you play) or a dancer.