About this Event
Join PIECE OF MINE Arts on Monday, July 13 at 6pm for a special online reading of The Negroes Are Congregating by Natasha Adiyana Morris. This timely new play is in support of fundraising tuition for Troy De Four, enrolled in NYU Tisch Musical Theatre Writing MFA Program, focusing on Musical Theatre and Opera, beginning Fall 2020
This special reading includes double the cast, plenty of audience interaction, and an intimate post-discussion to close. Featuring: Uche Ama, Angaer Arop, Christopher Bautista, David Delisca, Dennis Langley, and Christopher Parker.
Let us lift our prayer hands up...and then circle them down into our pockets to help our brother out with this lifetime opportunity/dream. Troy's grad school classes begin this September...just around the corner!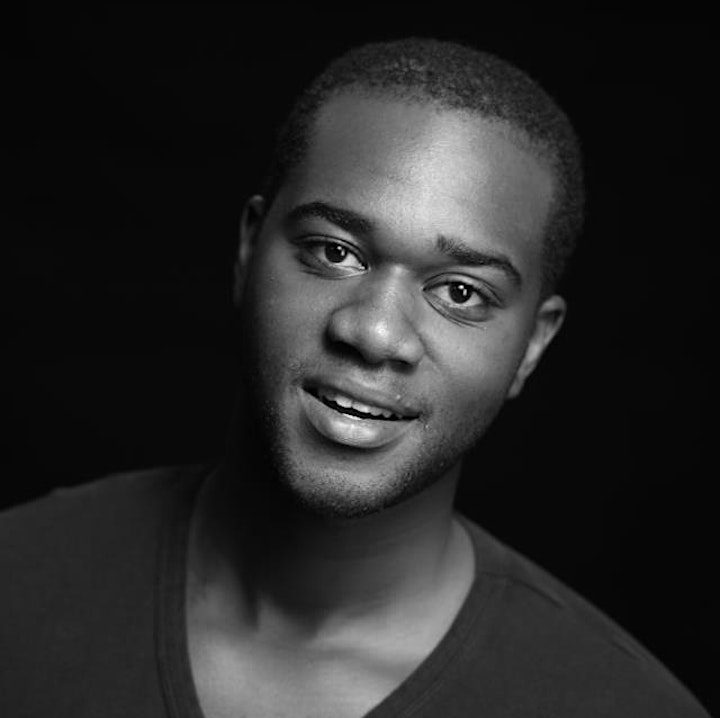 You may be familiar with Troy as the phenomenal producer for several PIECE OF MINE Arts festivals and productions. Since its inception nearly five years ago, he has been the producer, production manager, and, even at times, stage manager, for The Negroes Are Congregating. A true advocate, Troy is recognized as an instrumental figure in securing our first CAEA mainstage production that led to an Outstanding New Play Dora Award nomination. That is why it is the least we can do to shine a light on his own creative pursuits for higher education.
Troy's background as a producer in advertising media and film production has also proven useful to his path thus far. Troy's hopes for musical theatre in the 21st century; more musical stories by Black and POC writers, original children's theater with universal messaging and musical theater more accessible to the deaf and accessible communities. Some of the project development that has been supported through workshops, readings or funding include: 
Easter Rebellion: A wild Caribbean rock-opera retelling the factual 1816 slave uprising on Barbados to overthrow planters and take back the island. Ultimately unveiling a story of fighting for what you believe is right.
Burnt Victory: A victorious and inspiring musical inspired by the true events surrounding Ontario's 1954 fair accommodation act, we follow the love story of African-Canadians Hugh & Beatrice Burnett as they fight to gain equality for all racialized Canadians. 
Ladysmith: The suburban Blackhurst musical. A musical drama of a Black family facing their truths as they struggle but survive in Toronto's famous Blackhurst. This as an adaptation of Andrew Moodie's play The Ladysmith.
Troy's goal is to develop his voice as a writer, be blessed enough to work consistently, and learn new advantageous skills. A key goal is to infuse the musical theatre and opera landscape with scores inspired or derived from reggae, soca, r&b, soul, blues and rock.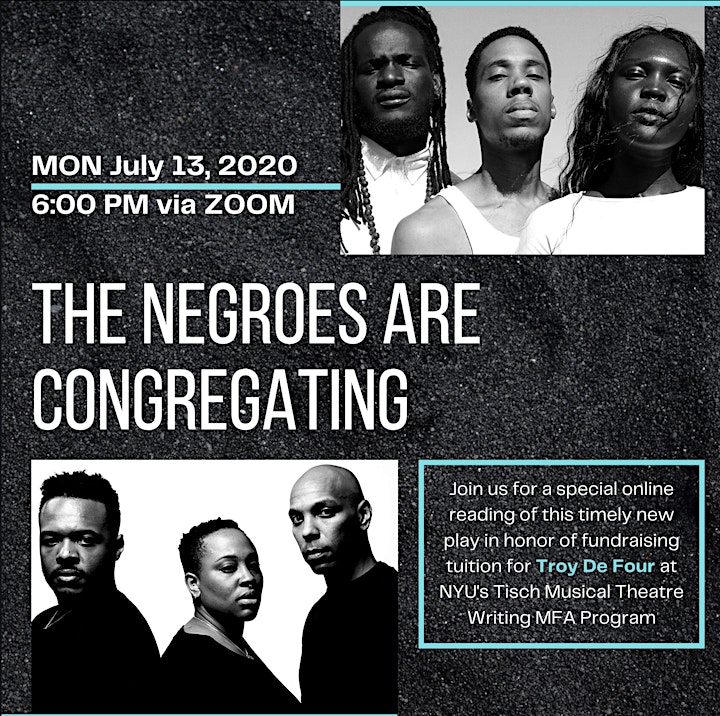 Sign up to reserve your spot and/or make a donation. Pay What You Can. 100% of donations are going towards Troy's tuition. A link with the ZOOM code will be sent 24 hours before going live to those who register. See you then!
MORE ABOUT: Troy De Four is an award-winning producer whose experience started in regional theatre and became well known for producing professional productions. Troy is the executive producer of Scores in The City Musical Productions, a Canadian based musical theatre company focusing on putting black and POC artists at the forefront of its initiatives. SITC aims to produce re-imagined classics, original Canadian, and Broadway licensed works and re-launches in 2020. He has recently been a participant of Obsidian Theatre's 2018/2019 Playwrights Unit and has received grants from the OAC and CCA for his development of new Canadian libretto's focused on stories centralizing characters of the black-Canadian and pan-African diaspora. His knowledge of the industry is second to none and, as such, he is looking forward to embarking on a challenging yet rewarding two year academic journey as the first Canadian Black Queer man to be admitted in his program.
Associate Producer Credits Include:Jesus Christ Superstar, Jekyll and Hyde The Musical, The Full Monty The Musical, Black Boys (2016) Workshop and more.
Producer / Co Producer Credits Include: TOMMY, CHESS, The Negroes are Congregating, Oliver!, Toronto Fashion Weeks Window Wars, TBOKAV, Ladysmith, Easter Rebellion, Ladies of Rock and much more.