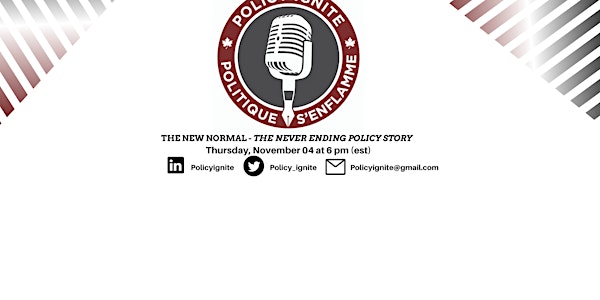 The New Normal - The Never Ending Policy Story
Policy Ignite! is coming to FWD50 2021, looking at the new normal and how policies are going to be shaped to fit it.
About this event
Being policy wonks got us thinking - what would be the ideal platform that we would want to see? What are the innovative policies that we need, or the creative thinking to get us there? If you could tell the new government the one thing we need, WHAT WOULD THAT BE? We have a fantastic lineup of speakers who'll be tackling these questions on how we develop policy in an everchanging world.
Join us November 4th, from 6:00 to 7:00pm and listen to dynamic and provocative 5-minute Ignite-style presentations from our exciting list of speakers. Then stick around to engage with our speakers and other participants!
We'll send you the links to the virtual session once you've signed up.