Join us for the first Elevate Impact Event of 2021! An evening to learn, unlearn, and discover how to actively fight against racism.
About this event
Join us for an Elevate: Anti-Racism, this Impact Event is an evening to learn, unlearn, and discover how to actively fight against racism. Hear from our panel about their experiences, their work, their stories, and how we can be change-makers in our city, country and beyond in the fight to end racism.
Elevate is a safe and inclusive community where EVERYONE is welcome, questions and open dialogue are encouraged, connections are made, and respect for one another is always a priority.
Elevate: Anti-Racism is open to everyone and is an all ages event. All proceeds from the event are being donated to the Indigenous Innovation Program at Edmonton Fringe Theatre. You can join us IN-PERSON or ONLINE.
Please note that all Covid-19 protocols will be strictly followed, your health and safety is our top priority.
What to expect:
6:00 pm Doors open
6:15 pm Virtual doors open
6:30 pm Program begins
8:15 pm Q&A period
9:00 pm Doors close
Please note, if you are joining us in-person, our venue is taking part in the Restrictions Exemption Program, which means:
The Creative Hive is committed to providing and maintaining a safe and healthy environment for all. Consistent with this commitment, The Creative Hive is adopting the Alberta Restrictions Exemption Program. This Policy requires that any individual coming into The Creative Hive until further notice must show proof of a single vaccine until Oct. 25, 2021, and then double vaccinations for COVID-19 OR have received a negative COVID-19 test within 72 hours before entering.
For full details on the REP program in Alberta visit: albertahealthcare.ca
Exemptions
Any individual who cannot be tested or vaccinated based on medical or other protected grounds recognized by the Alberta Human Rights Act can request an exemption. Further details on how to apply for an exemption can be found on albertahealthcare.ca
We will require you to show proof of vaccination or a negative COVID-19 test within 72 hours before entering the event.
Meet the moderator and panelists!
SIMONE MONIZ
Panel Moderator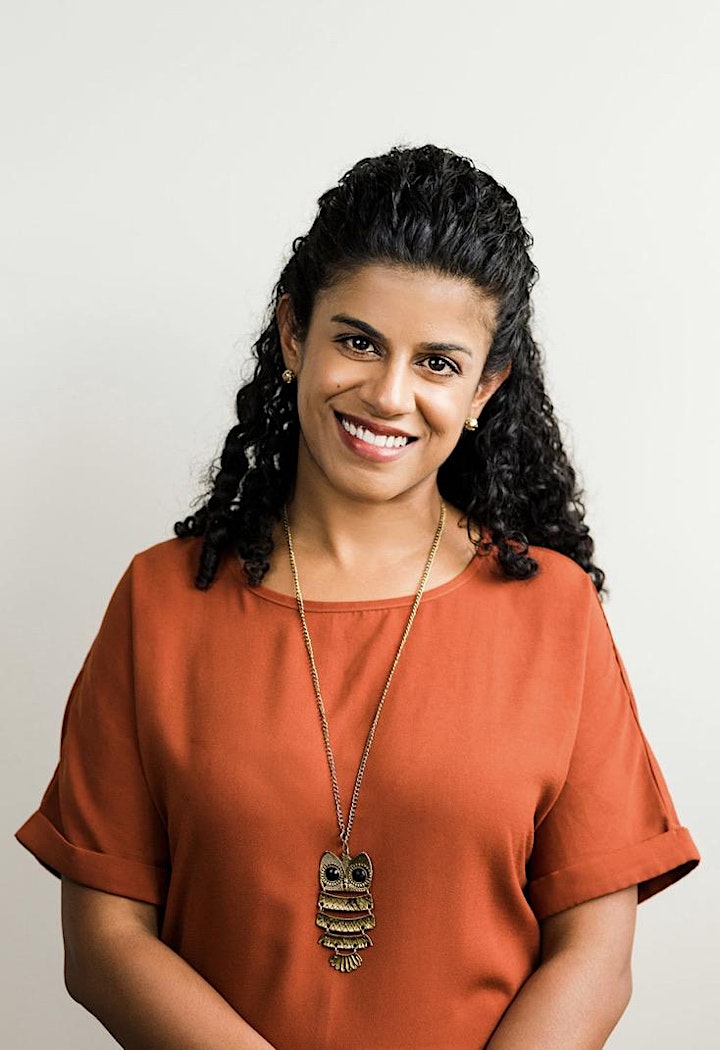 Simone Moniz is a Registered Provisional Psychologist who currently works in private practice. Over more than a decade, her front line experience has been working with children, parents and families in home, school and community. Over the past 13 years, she has accumulated a diverse background working with all ages and populations, but one of her biggest personal passions has been, more recently, growing her intersectional feminist lens. Since June 2020, with the tragic death of George Floyd, her personal worldview of social racial injustices have grown and she is continuing to grow as an antiracist. Through her own journey, she is beginning to see things differently as she continues her own (un)learning of personally held bias and prejudice. As a woman of colour, she has reflected on her own internalized misogyny and racism and how she has been both a victim and perpetuator of both. In this antiracist work, she has learned to get comfortable with both vulnerability and making mistakes, because it is about showing up authentically and trying to get things right in an imperfect way.
If you have privilege, which is the absence of a specific hardship, you have the influence and power for change. And it is never too late to do what is right. Systemic oppression and systemic racism is real and there are folks who systemically are more disenfranchised than others, especially Black, Indigenous and People of Colour. Her personal hope is for folks in places of power and in large systems (politics, education, medical, police, etc.) to reflect on how their policies and the people who are led by these policies may be perpetuating racism. It is truly all around us and change can begin with one difficult conversation at a time.
Hunter is an actor and Indigenous myth architect. He is co-founder and director of story at Naheyawin, an agency based in Edmonton, Alberta, that serves as a bridge between Indigenous and non-Indigenous peoples. In 2018, he was recognized by his community as Edmonton's Best Actor and awarded a place in Edmonton's esteemed Top 40 Under 40 class of 2018. In early 2019 his first play, Lake of the Strangers, co-written with his sister and co-produced with Fringe Theatre, premiered to critical and popular acclaim. When he isn't welcoming people into ancient worldviews and ways of being, he can be found connecting with his culture in ceremony or adapting his favourite songs to the mandolin.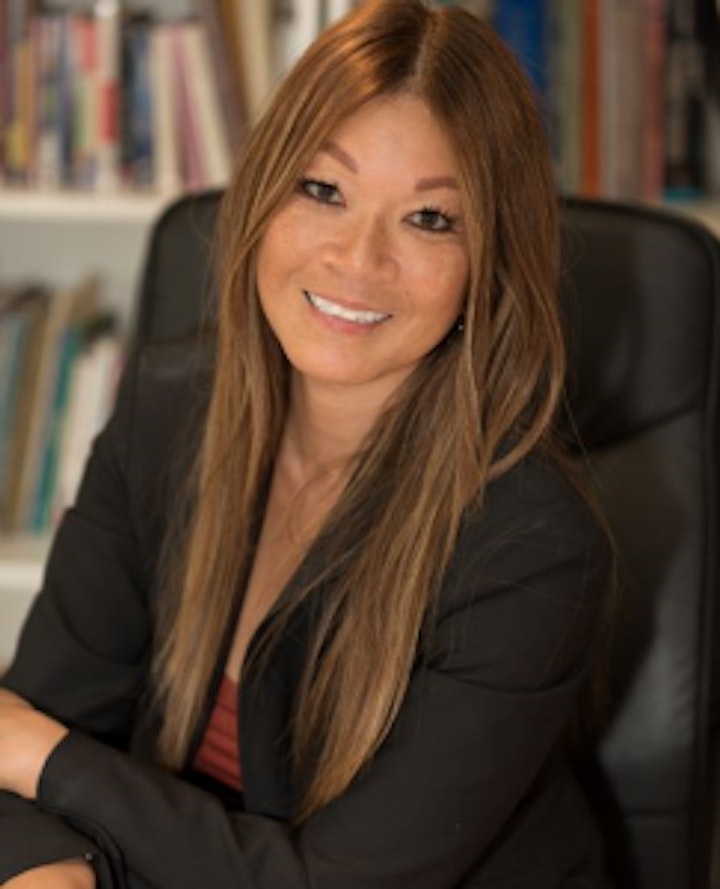 Dr. Gina Wong is a professor at Athabasca University in the Graduate Centre for Applied Psychology, a maternal mental health and wellness scholar focusing on mothering/parenting from a feminist critical lens, she is the founder and director at the Centre for Perinatal Psychology and Forensics International, and is also the founder and ambassador with the Asian Gold Ribbon Campaign. Gina arrives at this deliberate and intentional equity, justice, and inclusivity work in solid stance against all forms of hate and racism for our BIPOC communities. She is fighting against anti-Asian racism with deep respect and profound awareness of the social and historic context of racism against Black, Indigenous, and other racialized minorities. Gina's own experiences as a minoritized Asian woman compels her to this work. She has a strong personal desire to serve the Asian community and to raise awareness and garner pride in Asian heritage and culture.
Gina has authored/edited four books and has delivered keynote addresses and workshops on a variety of topics including the impact of anti-Asian racism on our communities.
MLA DAVID SHEPHERD
Panelist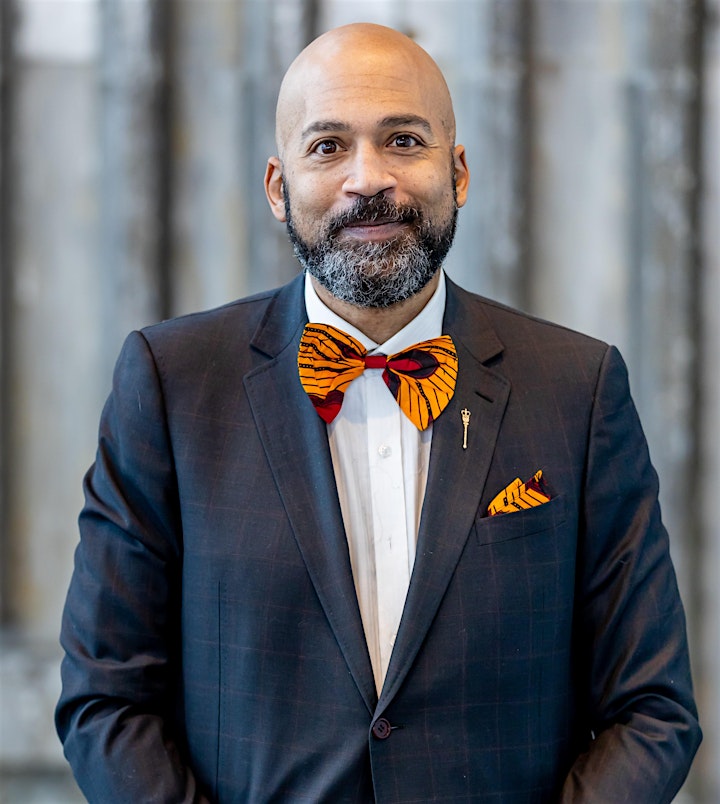 David Shepherd is a second-generation Canadian and life-long resident of Edmonton. His mother arrived from the Netherlands in 1948 and his father from Trinidad in 1967.
MLA Shepherd's first love was music and he spent many years as a professional musician and studio engineer. He holds diplomas in music performance and studio recording from MacEwan University and a BA in professional communications from Royal Roads University.
Prior to being elected as Member for Edmonton-Centre, he held positions as a trainer, facilitator, writer and communications officer in the municipal, provincial and federal public service. He was reelected for a second term in April 2019 and serves as the Alberta NDP's critic for Health and a member of the Standing Committee on Legislative Offices.
Since his election, David has been an active advocate on a number of issues including:
Access to housing for families downtown
Ending the stigma around substance use and mental health
Championing small business and new entrepreneurship models such as tech, StartUps and coworking
Supporting the rights of marginalized communities including 2SLGBTQ+ and BIPOC Albertans
Expanding services for newcomers
Empowering diverse communities to participate in community and political leadership
Advocating for arts organizations
Promoting active living and transportation, especially cycling downtown
Through this work, he's developed a reputation for engaging speeches, thoughtful commentary on public policy and candid discussion of his own journey with mental health.
Organizer of The Virtual Effect presents "Elevate: Anti-Racism"