Description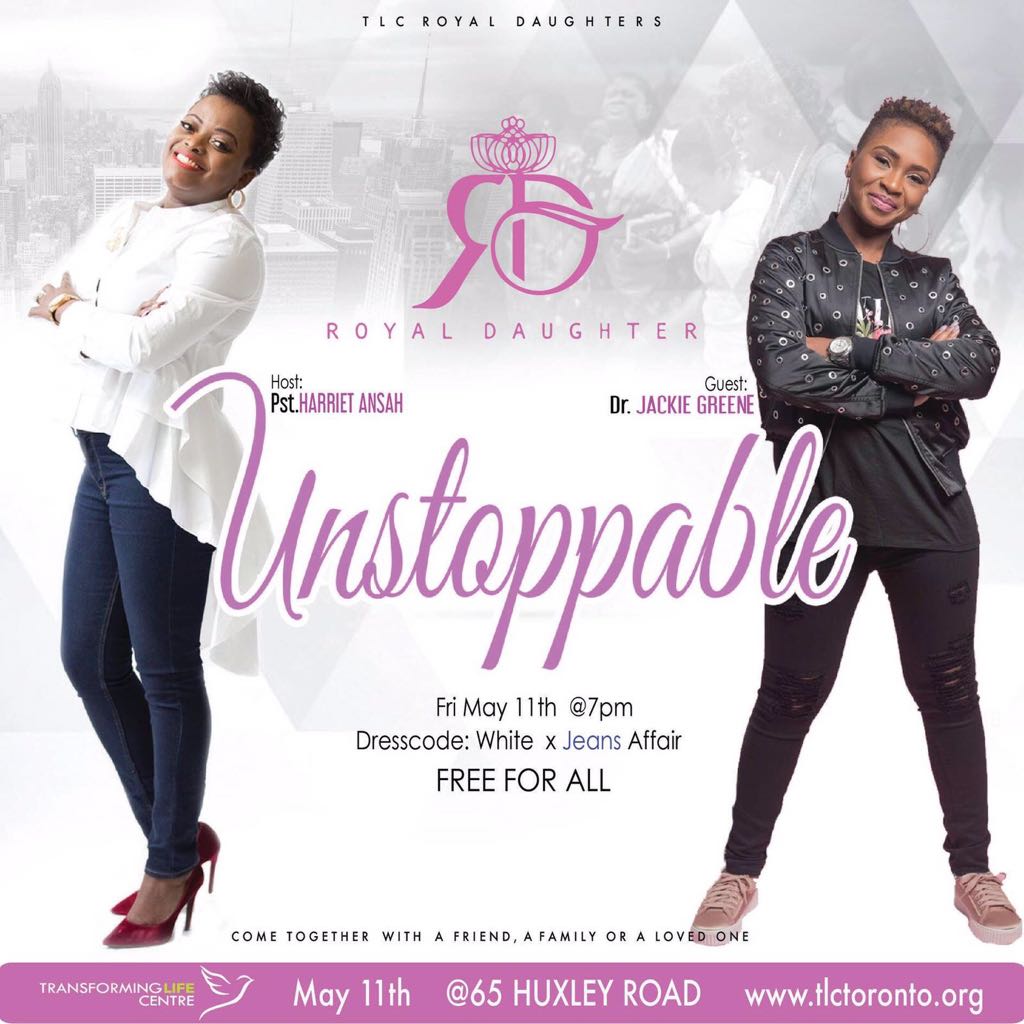 Transforming Life Centre's Royal Daughter Ministry Presents "Unstoppable", featuring Guest Speaker Dr. Jackie Greene.


Dr. Jacqueline Gyamfi Greene is a mother, a dentist, Co-Pastor of Forward City Church, and the wife of Gospel recording artist Travis Greene. She is an inspirational speaker and faith leader focused on helping women move forward in their lives.


Join us for an intimate evening honouring God and his Kingdom through spiritual words of encouragement and breakthrough alongside Pastors of TLC Toronto, Pastor George & Pastor Harriet Ansah.


Date: May 11th, 2018
Time: 7pm-10pm
Location: 65 Huxley Road, Toronto
Dress Code: White T-Shirt & Jeans
Tickets: Free Admission!
Seating is Limited! Please Register today to reserve your seat

www.tlctoronto.org