Uniting the Human Family - Raising Consciousness for Climate Change. A Wi...
Description
Uniting the Human Family
Raising Consciousness for Climate Change
A Winter Solstice Gathering


December 21, 2019
St. Norbert Arts Centre
100 Ruines du Monastere
11a.m. – 2p.m.
Event concludes with a community pot luck lunch
Attendance is based on a voluntary donation, minimum suggested donation ($20.00). Proceeds of the event will cover room rental fees and a portion of the proceeds will be donated to Manitoba Youth for Climate Action. SEATING IS LIMITED - REGISTRATION IN ADVANCE IS REQUIRED. To automatically reserve your seat please make your donation on this Eventbrite page. Or, email Teena directly at wasykamaq@gmail.com


By gathering in common unity with gratitude and prayers for our elements, we raise our collective consciousness, growing a dynamic, positive energy for change within ourselves, our community and our world.

This Winter Solstice Gathering joins youth, knowledge keepers, spiritual leaders and People from different faiths to share prayers, teachings, and testimonials to inspire our community to raise awareness and take positive action to honour the elements that give us life.


The Presenters

Uniting the Human Family is a deeply inspirational gathering where multi-faith spiritual traditions and incredible community members aim to engage and challenge you to open your heart and mind to a higher level of climate consciousness.


Tara Maniar serves India Heritage Research Foundation - Canada as a Project Coordinator for Spirituality, Culture & Interfaith Harmony. In this capacity, Tara represents the Wisdom of Sanatan Dharma commonly known as Hinduism at interfaith events locally, nationally and internationally. Tara is also an International Speaker and Workshop Facilitator, Certified Chakradance™ Facilitator, Spiritual Life Coach and Writer guiding individuals to transform their inner turmoil and challenges to enlightened possibilities www.taramaniar.com

Inka Antaurko, a Spiritual Leader from Peru, South America, has the vision to bring the human family together to honour the sacredness of life, nourishing hearts for an Awakening of Universal Consciousness. In 2016, Antaurko initiated the annual Inti Muju Tinkuy International Gathering of Ancestral Wisdom Keepers from the Four Directions of the World in Peru. Antaurko founded Wasy Kamaq, Inka Spiritual Knowledge Centre in the indigenous community, Pampas Lampas, for the Tawantinsuyo communities and the world. www.wasykamaq.org

Dalip Shekhawat is a passionate educator, mountaineer and an ultra runner with over 19 years of experience. He has a Masters in Ecology and Environment, Masters in Botany and a degree in Education from India. Dalip moved to Canada in 2010 and continued his passion for education. Dalip completed a Post Baccalaureate Diploma in Education from UofW and completed a certificate course in Health Services Leadership Management from RRC.
Outdoors is where Dalip's heart and passion truly belongs. He has profound reverence and spiritual connection with nature. Dalip follows a healthy spiritual regime for daily life. Dalip did Basic and Advance Mountaineering Courses from India. He organized and led numerous school expeditions in India and climbed over 16 international peaks. Dalip recently conquered Mt Everest on 16th May 2019.
Currently Dalip works at St. Amant School as a Special education teacher and he is also a member of The Royal Winnipeg Rifles, a Primary Reserve infantry regiment of the Canadian Army.


Tanis Moore is a member of the Manitoba Buddhist Temple and has been a lay leader for many years. This summer Tanis became ordained as an Assistant Minister in Kyoto, Japan, and is now referred to as Sensei Tanis Moore. Her practice has been involved with Interfaith work for several years now. Currently, Tanis holds classes on Basic Buddhism at the Manitoba Buddhist Temple, as well as leading one service per month.
Buddhism has a deep connection to the earth and all that lives upon the earth; Thich Nhat Hanh has coined the term "Interbeing" , another way of saying we are all connected, we are all one. All life is precious.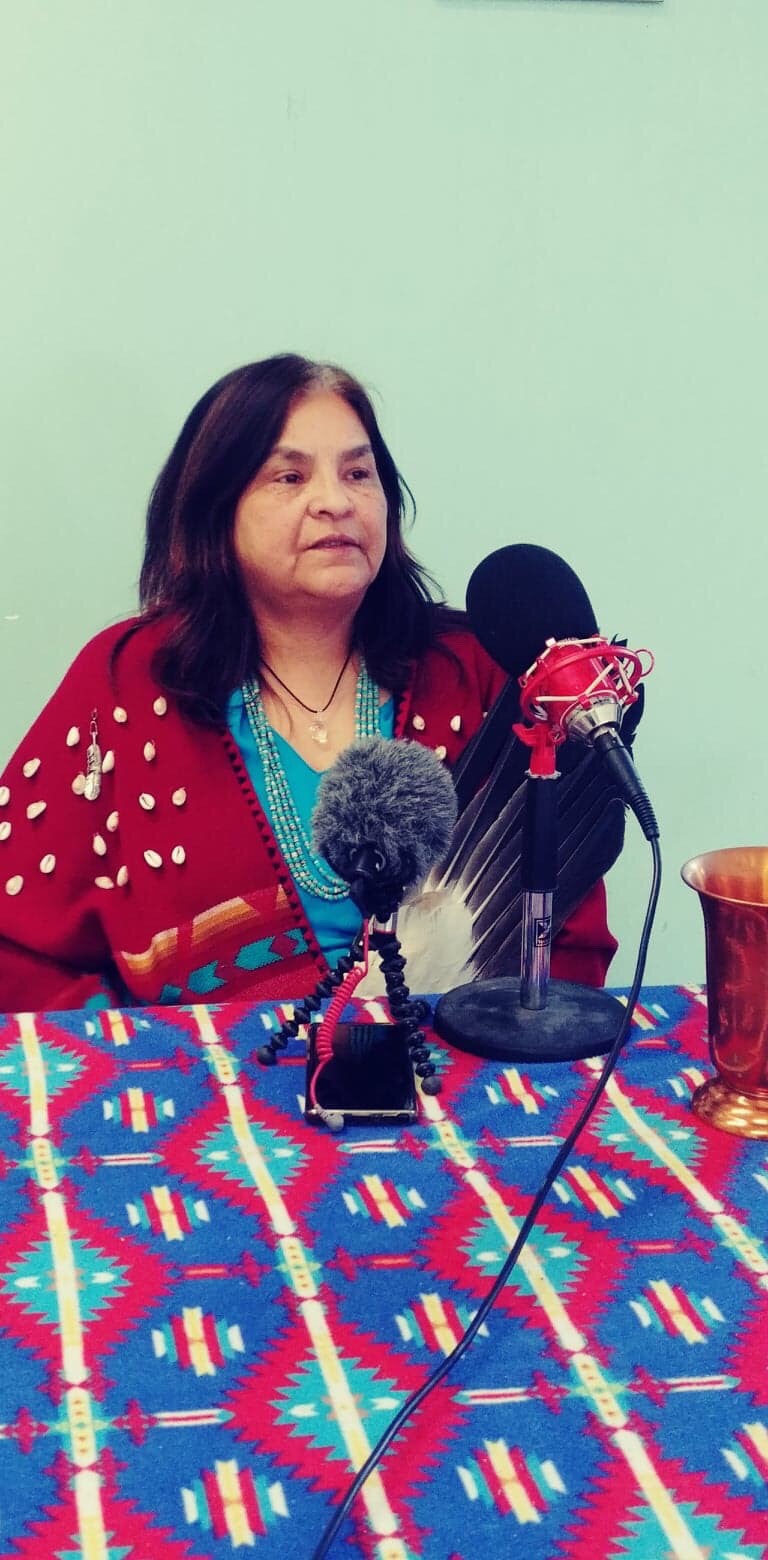 Martina Fisher (Oshawashko Kiishik Mikisi Ekwe - Blue Sky Eagle Woman) is a Grandmother and Great Grandmother from Bloodvein First Nation. Martina works with Wa-Say Healing Centre to support Residential School Survivors and their families. In her role as an Anishinabe Elder, Martina shares her knoweldge and gifts at healing gatherings and ceremonies.

Curt Hull is Project Director of Climate Change Connection (CCC). CCC, a non-profit, non government program of Tides Canada in association with the University of Winnipeg, is working to connect Manitobans to climate change facts and solutions.
Curt is a professional engineer. In 2010, Curt was trained by former US Vice-president Al Gore and became part of the global Climate Reality Project. He has helped mentor new climate leaders at conferences in San Francisco, Chicago, Toronto, and Minneapolis. In 2018, he joined the Board of Directors of Climate Reality Project Canada.
Locally, Curt is working with many groups and levels of government. He was one of the founders of Bike Winnipeg, Bike Week Winnipeg, and Transition Winnipeg. He is currently working to improve the energy efficiency of our buildings by serving on the board of Sustainable Building Manitoba. He contributed to the City of Winnipeg Climate Action Plan 2018 and participated in consultations to develop and implement the Manitoba government's Climate & Green Plan.
Since 2015, he has been working as a consultant with northern Manitoba First Nations to develop their resilience to climate change with projects in food sovereignty, waste & recycling, and sustainable energy. https://climatechangeconnection.org/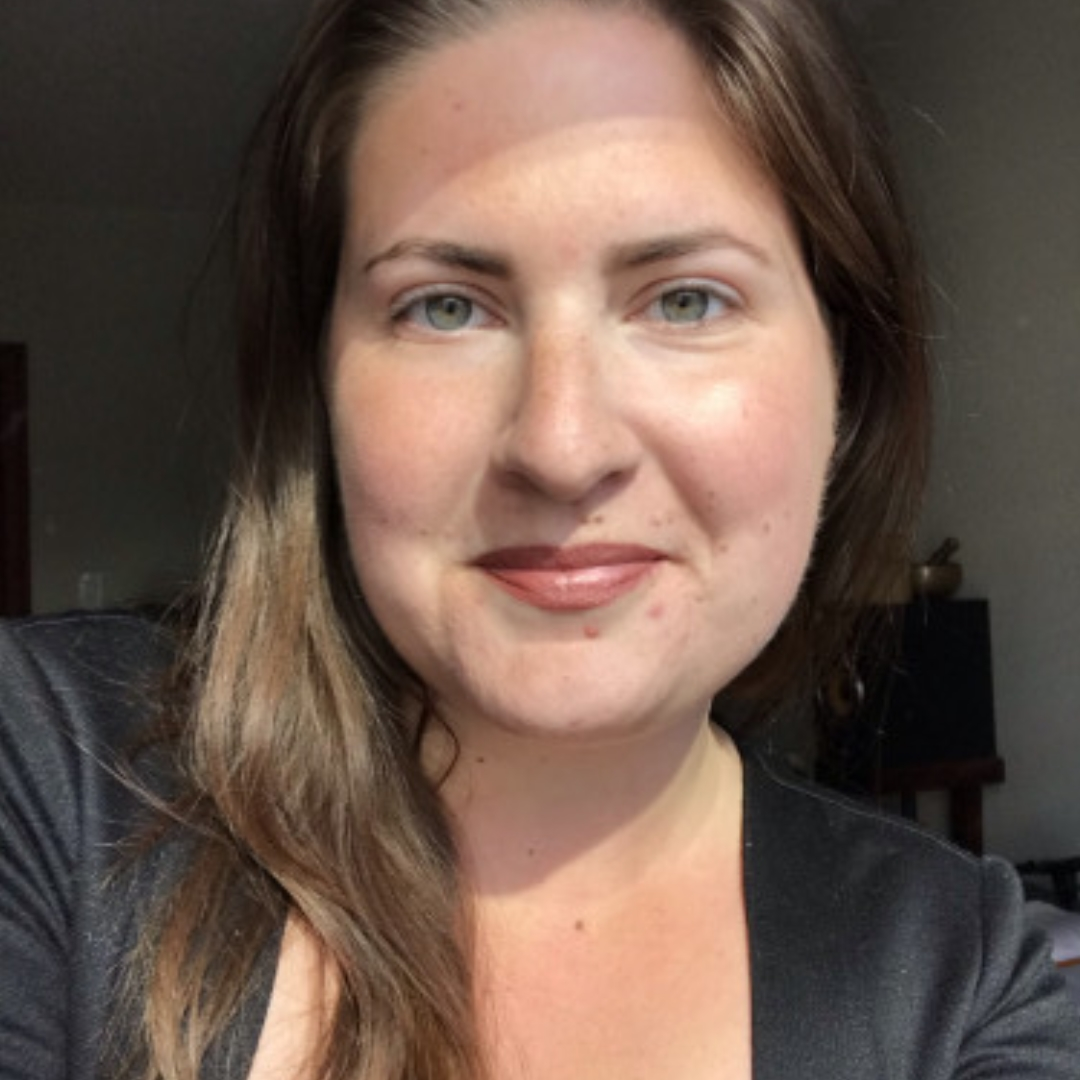 Mckye Hildebrand is the owner of Wild Peace Healing where she is a musician, sound practitioner and meditation teacher. Mckye's goal is to empower her human family to heal and thrive by sharing conscious music and tools for presence. Mckye believes that music and meditation are medicine and can help connect us, raise our collective vibration and change the world.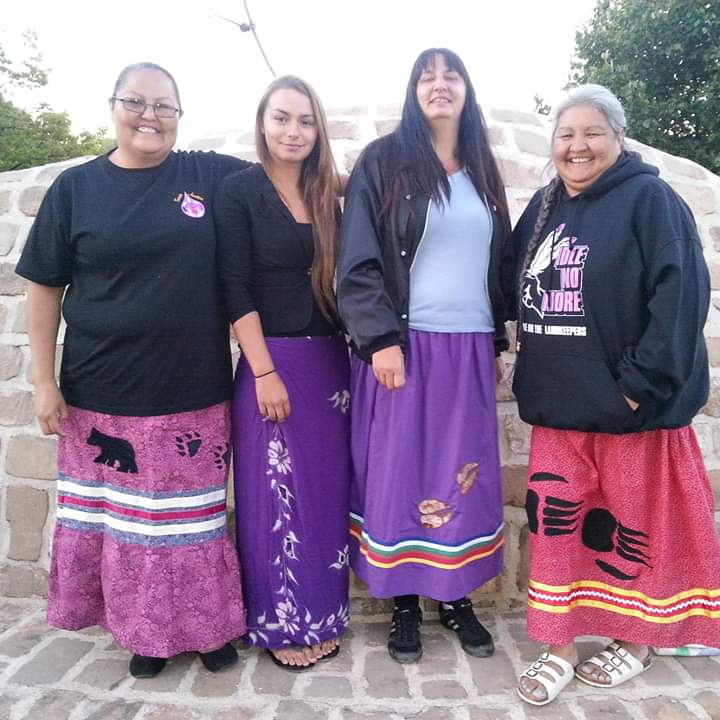 The Keewatin Otchitchak (Northern Crane), Traditional Women's Drum was gifted to the people through a dream given to Thunder Rain Woman in 2010. Since that time,women from all walks of life and ages have been called to sit with her.
The core group of female singers, who walk with this grandmother, are all dedicated to the protection of the culture, the people, the land and the water.
Keewatin Otchitchak is called to bring the people together in the defense of the women, children and water and to awaken and heal the spirits of all those that heed her voice.
MANITOBA YOUTH FOR CLIMATE ACTION PRESENTERS!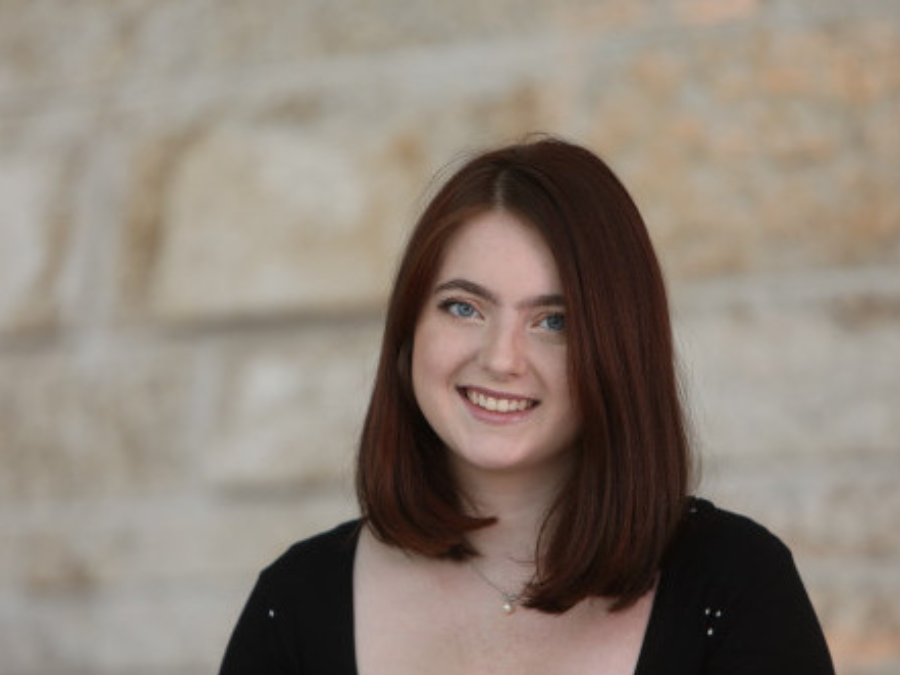 Sunny Enkin Lewis is an 18 year old organizer with Manitoba Youth for Climate Action. She has pursued social justice initiatives such as organizing a human rights conferences and founding a social justice club at her high school and volunteering with Yazidi refugees through Operation Ezra. She has been organizing and participating in weekly climate strikes since September. Her work with Manitoba Youth for Climate Action has led her to co-moderate the Forum for Our Future provincial leaders debate and speak at various events. She currently works at the Canadian Museum for Human Rights, sits on the cabinet of Youth Parliament, and leads family services at her synagogue.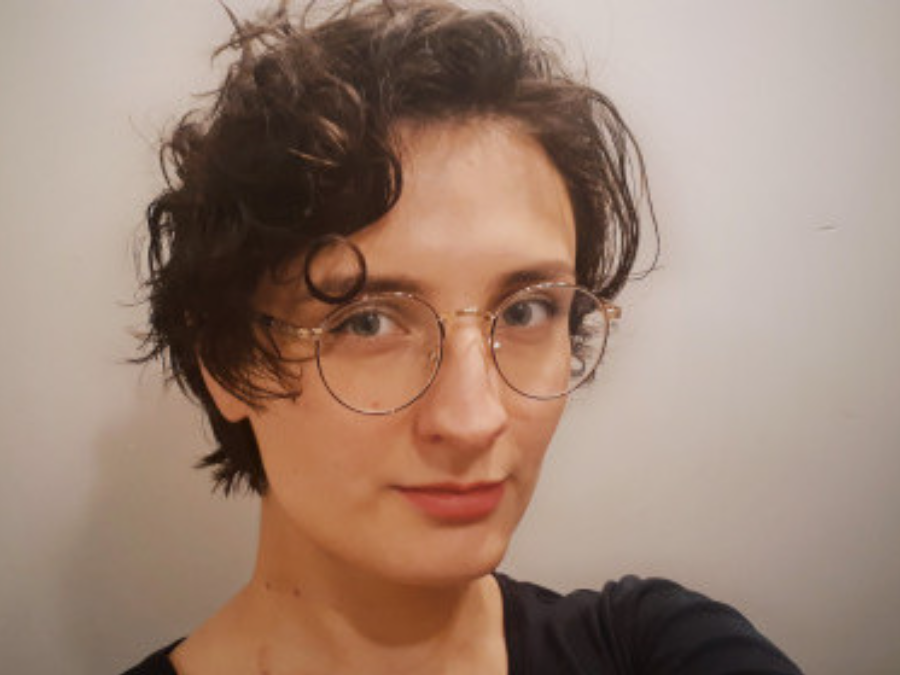 Mandalyn Unger is community organizer, student, and sibling. For the last few years, she has been advocating for and advising on safer spaces policy, fighting in step with Indigenous resistance to harmful resource extraction projects, and campaigning for electoral reform and engagement. Through her work with MB Youth for Climate Action, as well as Manitoba Energy Justice Coalition, she envisions climate crisis solutions that centre substantive equality and justice for all.
See our Facebook event page at the following link. Help us to spead the word by sharing this event with your friends and contacts...
https://www.facebook.com/events/3151104858238825/