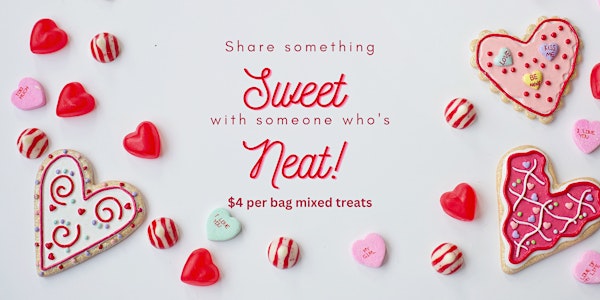 Valentines Candy Grams
Think someone is cool and want to make them drool? Purchase by 12pm on Feb 3 !
By Wood Buffalo Recreation Society
Location
Wood Buffalo 9909 Franklin Ave Fort McMurray, AB T9H 2K4 Canada
About this event
Purchase a Valentines Candy Gram and give a little treat to someone who's sweet!
Candy grams are $4 per 1/4 lb bag.
Candy grams will be delivered directly to the purchaser between Feb 10 and 13 to distribute to whomever they choose.
Tag: Happy Valentine's Day!
* Please note: the vendor can NOT guarantee peanut free options.