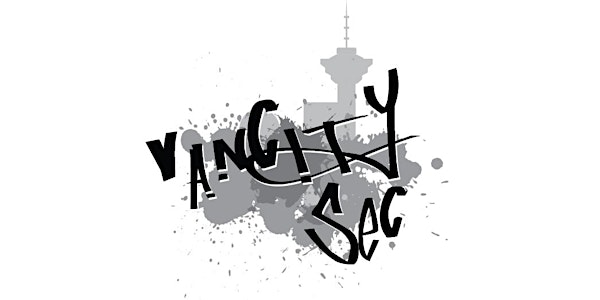 VanCitySec + TALKS!
When and where
Location
Central City Brew Pub 871 Beatty Street Vancouver, BC V6B 2M6 Canada
Description
This month SANS is sponsoring VanCitySec and bringing two great speakers and refreshments!
Kevin Ripa - Why are We Still Getting Pwned?
Hardly a day goes by where we don't hear about yet another breach, whether it be Ransomware or theft of data. Why does this continue to happen? Each and every one that comes up turns out to have been facilitated due to a lack of some type of action by someone.

What is the number one reason for this? What is the number two reason for this? What is the number three reason for this?

The answers to all three are absolutely not what you would expect to hear, nor what you are used to hearing. This lecture outlines the top three reasons why these breaches continue to happen. We then look at a number of "quick wins" that you can implement immediately upon your return to work.

We will achieve end to end coverage, starting with perimeter "quick wins", and moving along through the Enterprise, covering how Heartbleed could be rendered to nothing more than a nosebleed. In fact, you wouldn't even need kleenex. How about the one thing you could have done to minimize, if not eliminate the spread of Petya.
All of the "quick wins" are timely and immediately applicable. Stop on by, and become part of the solution!

Ali Aleali - Build A Reverse Engineering Malware Lab for Fun & Profit
Reverse Engineering Malware (REM) is a highly specialized and sought-after skill. The good news is, getting started with REM has never been easier. With the wealth of open-source and free tools that are available, you can build a powerful malware analysis lab with little to no cost. In this talk, you will learn exactly how to build an REM lab for your home (fun) and also for work (profit)!
Topics of discussion include: how to turn any Windows machine into a malware analysis power house with running a one command, REM with Linux REMnux, introduction to a few key tools (ProcDOT, EXEinfo PE, Process Hacker, Process Monitor etc.), recommended hardware, choice of virtualization software, network settings, where to find malware to analyze, dynamic vs static analysis.
---
FAQ

Q: What is VanCitySec
VanCitySec is the Mainland Advanced Research Society's monthly Hacker Social. The event happens on the second Thursday of the month and is a casual affair to meet local information security professionals.
Come talk tech, learn how to pick locks and have a frosty beverage!
Q: What is the cost?
VanCitySec is a free event.
Q: Will there be food?
As this is a sponsored event, SANS will provide light refreshments in the talk track.
Q: What are the rules?
VanCitySec is hosted in a public space, beyond their rules we expect all attendees to be respectful of others, enjoy beverages responsibly and be a positive contributor to the community.
Q: Do I need to register?
Registration not required but helps our metrics and will send a reminder to you about the events.