VANCOUVER BOAT PARTY CRUISE! THIS IS THE HOTTEST TICKET IN THE CITY FOR JULY 1ST ~ LIVE PERFORMANCES ~ DJS ~ CASH BAR ~ GIVE-AWAYS & MORE!
About this event
★★★★★★★★★★
🎉 VANCOUVER BOAT PARTY CRUISE 🎉
~ LIVE PERFORMANCES
~ DJS
~ CASH BAR
~ GIVE-AWAYS !!!
★★★★★★★★★★
ABOARD THE BURRARD QUEEN
750 PACIFIC BLVD, VANCOUVER
19+ EVENT / ID REQUIRED
TICKETS WWW.WHEREITSATENT.COM
(FOLLOWING ALL PROVINCE-WIDE COVID RESTRICTIONS)
★★★★★★★★★★
In accordance with Work Safe & Health Canada we have developed the following COVID-19 safety plan to ensure a safe experience for our artists, venue staff and guests. If you're feeling ill for any reason or been outside of Canada the last 14 days, DO NOT attend the event.
We've taken a very thoughtful approach when it came to launching our NEW events, nothing was rushed and everything was well thought out before the decision was made to bring back our events. We can finally say we're ready. Things may look different and they are! There's no doubt they are but be assured that if you're comfortable going out to events, our company have taken all the necessary safety steps to protect all involved. We hope our events give you that piece of mind so you can enjoy them safely.
::COVID-19 EVENT SAFETY PLAN ::
Reduced capacity unless stated by province otherwise or by venue 6 meter social distancing capacity guidelines per venue to their cap allowed by Work safe in their prospective province .
Social distancing spaces to enter venue / and or distanced end of event departure times
Contactless ticket purchasing and ticket scanning
Mandatory Contact tracing log to record ticket holders information (Name, Email, Phone Number) to all ticket holders to the event for easy contact
All guests must use the hand sanitizing stations and adhere to a temperature check prior to boarding
Signage such as social distancing instructions, 6 feet apart floor stickers and directional arrows may be posted inside venues to help guests navigate the updated floor plans or may be escorted to
All tables and chairs are spaced out as per social distancing 6 meter spacing
Washrooms have cleaning attendants and surfaces are sanitized throughout the
Personal protective equipment are provided to staff and at the request of ticket holders upon entry into the All ticket holders are required to wear mask that must be worn at all times for the duration of the event unless drinking beverages, eating, smoking or social distancing on the outside top deck.
All ticket holders must be seated at the tables with their social circle they have arrived with for the event unless the use of washroom facilities, getting food or drink, smoking, etc. no intermingling with other ticket holders not in your social circle you arrived with without protective mask on in passing by to use washroom facilities and no intermingling at other tables
Smoking area and dancing area has been restricted by social distancing guidelines
Hand washing stations are in close proximity to all staff and available inside washrooms for guests
Plexiglass shield will be posted in front of stage to separate Entertainers and ticket holders to contain air droplets to performer
Thank you to everyone who has been supporting our events. It has been an interesting time to say the least adapting to the new changes. We are still working our best committed to providing you with quality events that keep you entertained and coming back for more!
Assumption of the Risk and Waiver of Liability Relating to Coronavirus/COVID-19
The novel coronavirus, COVID-19, has been declared a worldwide pandemic by the World Health Organization. COVID-19 is contagious and is believed to spread mainly from person-to-person contact. As a result, federal, provincial, and local governments and federal and provincial health agencies recommend social distancing and have, in many locations, allowed the congregation of groups of up to 100 capacity.
Where It's At Entertainment have put in place preventative measures to reduce the spread of COVID-19; however, we can not guarantee that you or your guests will not become infected with COVID-19 based on your actions or contact beyond our control .
Further, attending our events could increase your risk and your guests risk of contracting COVID-19 coming to and from event or your contact beyond our control at the event based on your actions not abiding by ours and the venues safety protocols in place for your safety. By purchasing a ticket, you acknowledge the contagious nature of COVID-19 and voluntarily assume the risk that you and your guests may be exposed to or infected by COVID-19 if you do not abide by all these health safety protocols in place at the event and at the venues and that possibility of such exposure or infection may result in personal injury, illness, permanent disability, and death.
You understand that the risk of becoming exposed to or infected by COVID-19 at the event may result from the actions, omissions, or negligence of yourself and others, including, but not limited to, our employees, volunteers, event participants and our customers. You voluntarily agree to assume all of the foregoing risks and accept sole responsibility for any injury to yourself (including, but not limited to, personal injury, disability, and death), illness, damage, loss, claim, liability, or expense, of any kind, that you or your guests may experience or incur in connection with attendance at our event or participation in programming ("Claims").
On your behalf, you hereby release, covenant not to sue, discharge, and hold harmless our company, its employees, agents, and representatives, of and from the Claims, including all liabilities, claims, actions, damages, costs or expenses of any kind arising out of or relating thereto. You understand and agree that this release includes any Claims based on the actions, omissions, or negligence of our company,, its employees, agents, and representatives, whether a COVID-19 infection occurs before, during, or after participation in any event.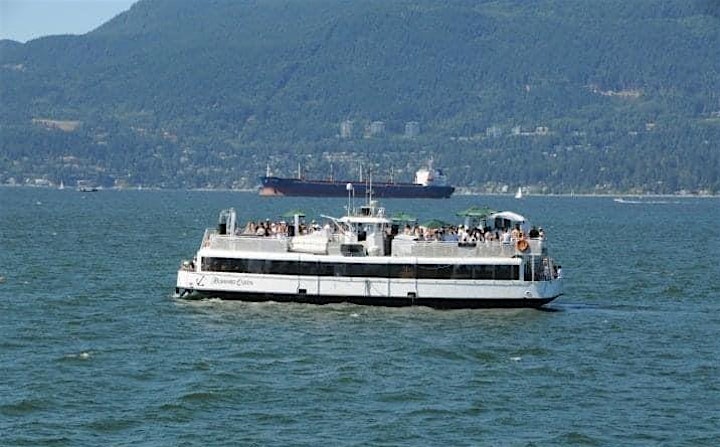 Organizer of VANCOUVER BOAT PARTY CRUISE
Where It's At Entertainment is a rapidly growing company in the entertainment industry that was formed in 2008. We strive to stay ahead of the game to bring you the best in entertainment and want to throw events that everyone can enjoy. We are one of the top FEATURED PROMOTERS in the Canadian urban music industry. Nominated 'Best Urban Promoter' and 'Event of the Year' for the VANCOUVER Nightlife Awards.

Our services are offered throughout the country of Canada and soon USA, available for but not limited to:

PARTIES
SPECIAL EVENTS
CORPORATE EVENTS
FUND RAISERS
BIRTHDAYS
STAGS' & STAGETTES'
WEDDINGS
LIVE SHOWS
ALL AGES SHOWS
SCHOOL DANCES
ARTIST PROMOTIONS
RELEASE PARTIES
CONCERTS
ARTIST CROSS COUNTRY TOURS
OR PRETTY MUCH ANY OTHER REASON TO PARTY!!

Where It's At Entertainment will plan, host, and execute your event from beginning to end and will incorporate any of your individual ideas, or visions. As we are affiliated with a variety of other promotional companies; we collaborate with them to ensure your event is one that will not only be a success; but an event to be remembered. We come equipped with our own staff and have full access to a number of event resources that include (but are not limited to):

graphic designers (design & print of posters, flyers, tickets, invitations, etc…)
models, dancers/go go dancers, promo girls (all types of products & services)
sound, lighting & video djs
bartenders
bouncers & security
event staff (coat check, cashier, hostess, etc..)
artists & performers
several different MC's & DJ's (who all believe in the diversity of music. They play it all from R & B, rock, hip-hop, rap, underground, house, metal, punk, alternative, top 40, country & even a lil jazz…

Chelsie & Co. are the founders of 'Where Its At Entertainment' and we live to entertain! Having experienced horrible events with bad music, bad lighting and a bad atmosphere we know what it takes to make your event awesome and bring you exactly what you're looking for.